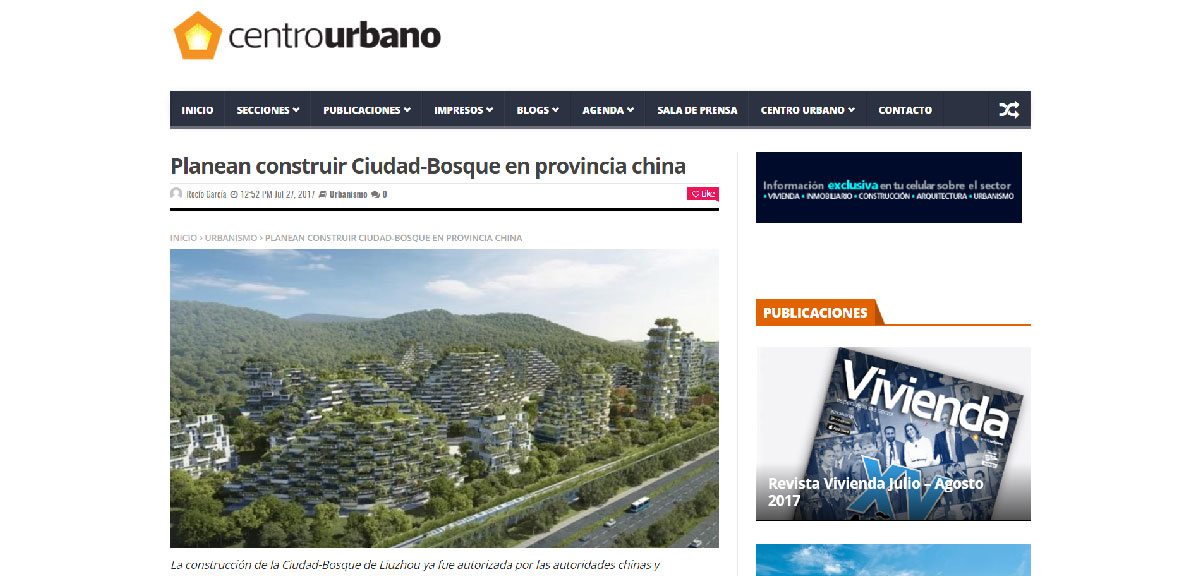 July 28th, 2017
Centro Urbano, Mexican news report website of construction industry and architecture, is interested in the Liuzhou Forest City project, designed by Stefano Boeri Architetti.
After the Vertical Forest in Milan, the studio Stefano Boeri Architetti has already brought its vertical green architecture concept to China with the Nanjing Vertical Forest.
An even more ambitious project is Liuzhou Forest City, which will be built in north of the Chinese city of Liuzhou. The completely independent district will be provided with all necessary facilities and will host 30.000 inhabitants.
Liuzhou Forest City will host 40.000 trees and almost 1 million plants of more than 100 species. The vegetation will absorb almost 10.000 tons of CO2 and 57 tons of pollutants per year and produce 900 tons of oxygen. in addition of being and eco-sustainable city, it will be able to increase local biodiversity and to effectively reduce air pollution in urban areas.