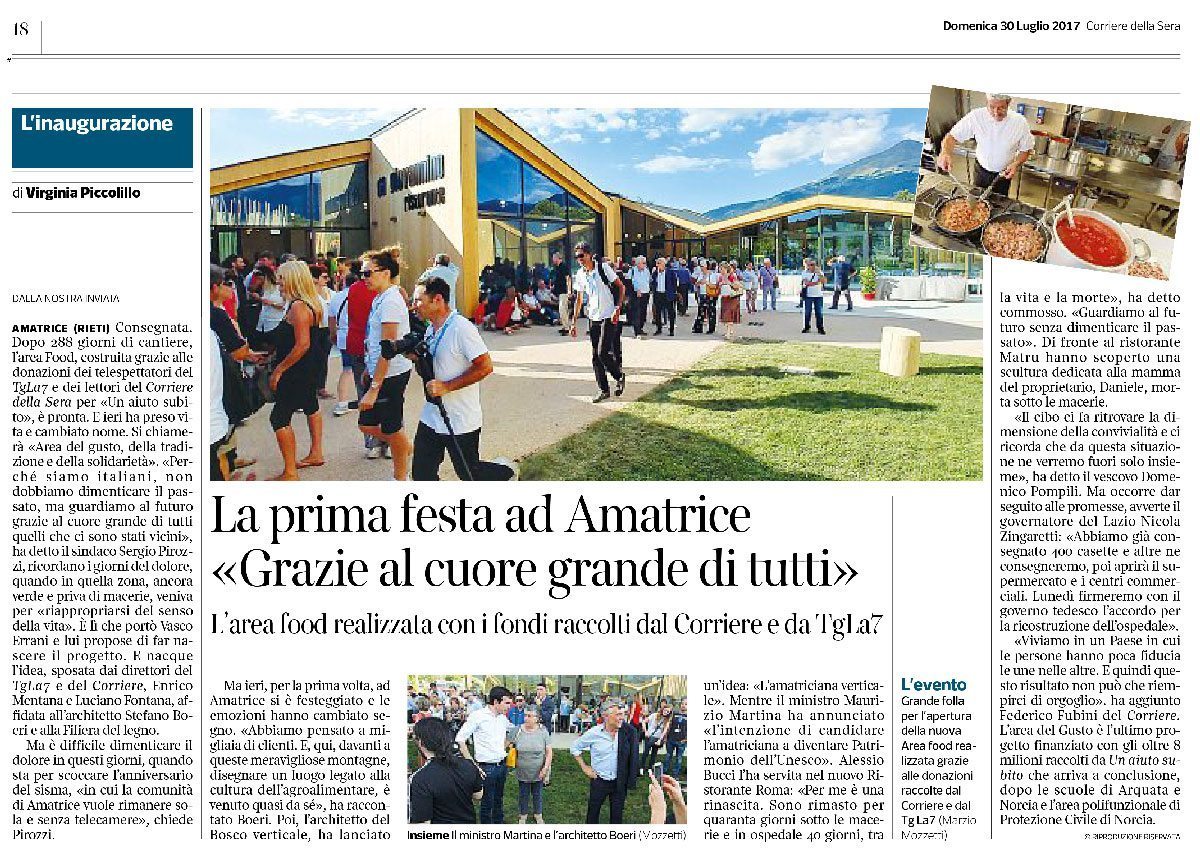 July 31st, 2017
The Food Area of Amatrice designed by Stefano Boeri Architetti was delivered on Saturday, July 29th.
The work was accomplished with the design contribution of the architect Stefano Boeri and the operational contribution of the Friuli Venezia Giulia Region, Innova FVG, Filiera del Legno FVG and Domus Gaia. The funds for the populations struck by the earthquake in Central Italy, were raised with "Un Aiuto Subito" by Corriere della Sera and TG La7 through Banca Prossima and the TIM "With You We Do" crowdfunding.
The Food Area is provided with a refectory and 8 Amatrice's historic restaurants.
The delivery of the entire structure was a moment of serenity for local population, but wound caused by the earthquake was not forgotten. Thanks to the solidarity of Italians, Amatrice's inhabitants remain confident and determined to join forces for the reconstruction.