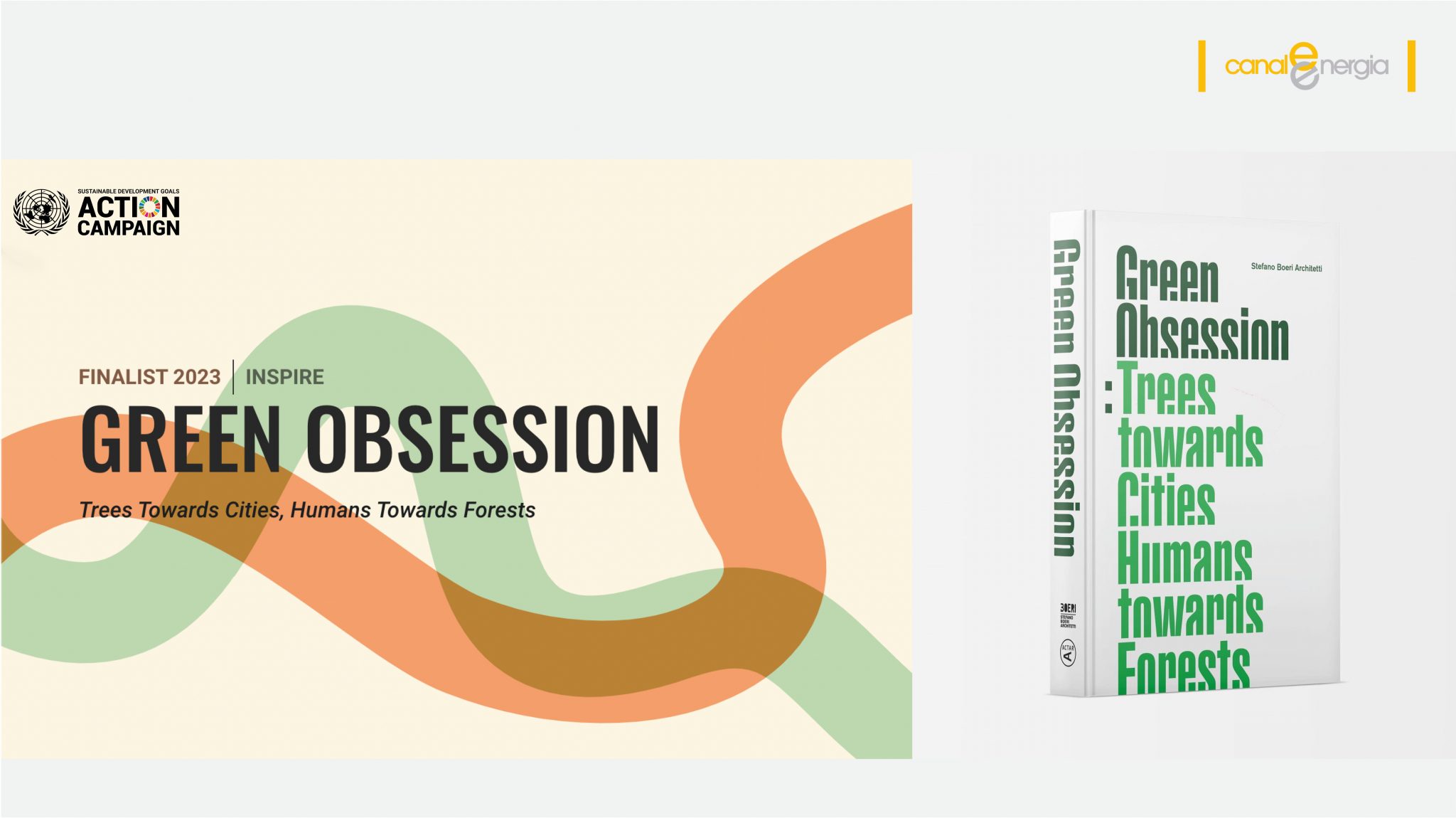 The industry website CanaleEnergia devotes an article to the presence among the finalists of the SDG Action Awards, part of the UN SDG Action campaign -the "Oscars" of the 17 UN Sustainable Development Goals- of Green Obsession by Stefano Boeri Architetti, the only Italian project to participate.
The winner will be awarded during a ceremony to be held on July 24 in Rome, at the headquarters of the Food and Agriculture Organization of the United Nations (FAO) with the collaboration of Rome-based agencies, the UN Food Systems Coordination Hub and the UN system at large.
"Green Obsession brings together 20 years of ideas and projects to bring living nature and in particular trees and forests inside our cities. We need to bring trees and plants wherever we can: to squares, courtyards, avenues, rooftops and house facades," says Stefano Boeri. "The two great challenges of biodiversity and cohabitation between living species are in fact at the basis of any project of ecological transition and reduction of the damage caused by climate change. Green Obsession is therefore a work commitment and at the same time a sentiment that we would like to share with anyone who looks with courage and optimism at the future of our cities and our species on planet earth." .
To read the full article: https://www.canaleenergia.com/rubriche/architettura-2-0/green-obsession-lunico-progetto-italiano-che-partecipa-agli-oscar-dei-sdg-onu/
The news was also picked up by US Time Gazette, ESG News, In20Righe, Fortune Italia.