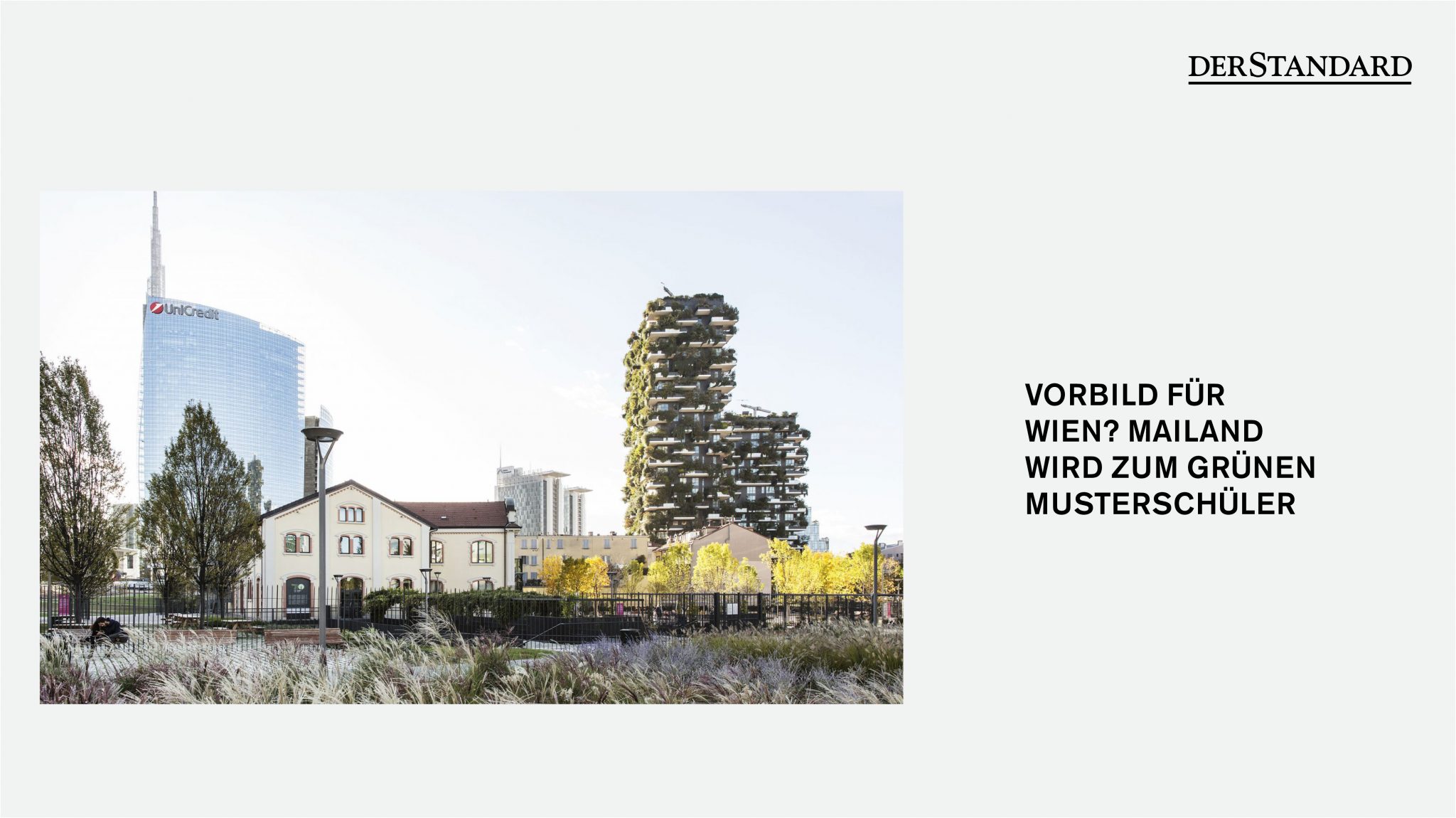 The Austrian website Der Standard devotes an article to the city of Milan in relation to Vienna regarding choices to increase urban green areas to combat heat and improve air quality, citing the Bosco Verticale, a project by Boeri Studio, as a virtuous example of concentrating plants and trees in a minimal area.
The Bosco Verticale is analyzed as a constant example of how cities can become greener: on the one hand, people are aware of the need for green spaces to cope with future heat waves; on the other hand, cities in particular are facing the challenge of limited space. For this reason, the article also mentions the Forestami project, of which Stefano Boeri is part of the scientific committee, which aims to plant 3 million trees by 2030 in the municipality of Milan, a project that involves citizens and which, to date, has managed to plant more than 400,000 trees.
"I have a feeling that the need for green spaces, for fresh air, for shady places is so strong that other private interests take a back seat. But it is a gradual process. Wherever possible we need trees, shrubs, climbers that shade the places where we live and shelter us from the sun, absorb the poison produced by traffic, turn carbon dioxide into oxygen. We are in dire need of trees in parks, gardens, rooftops and backyards, more than ever at this historic moment of our species on this Planet. Foresting cities is not just an act of caring for the plant world, but an act of survival." says Stefano Boeri.
To read the full article: https://www.derstandard.de/story/3000000179265/mailand-bosco-verticale-begruenung