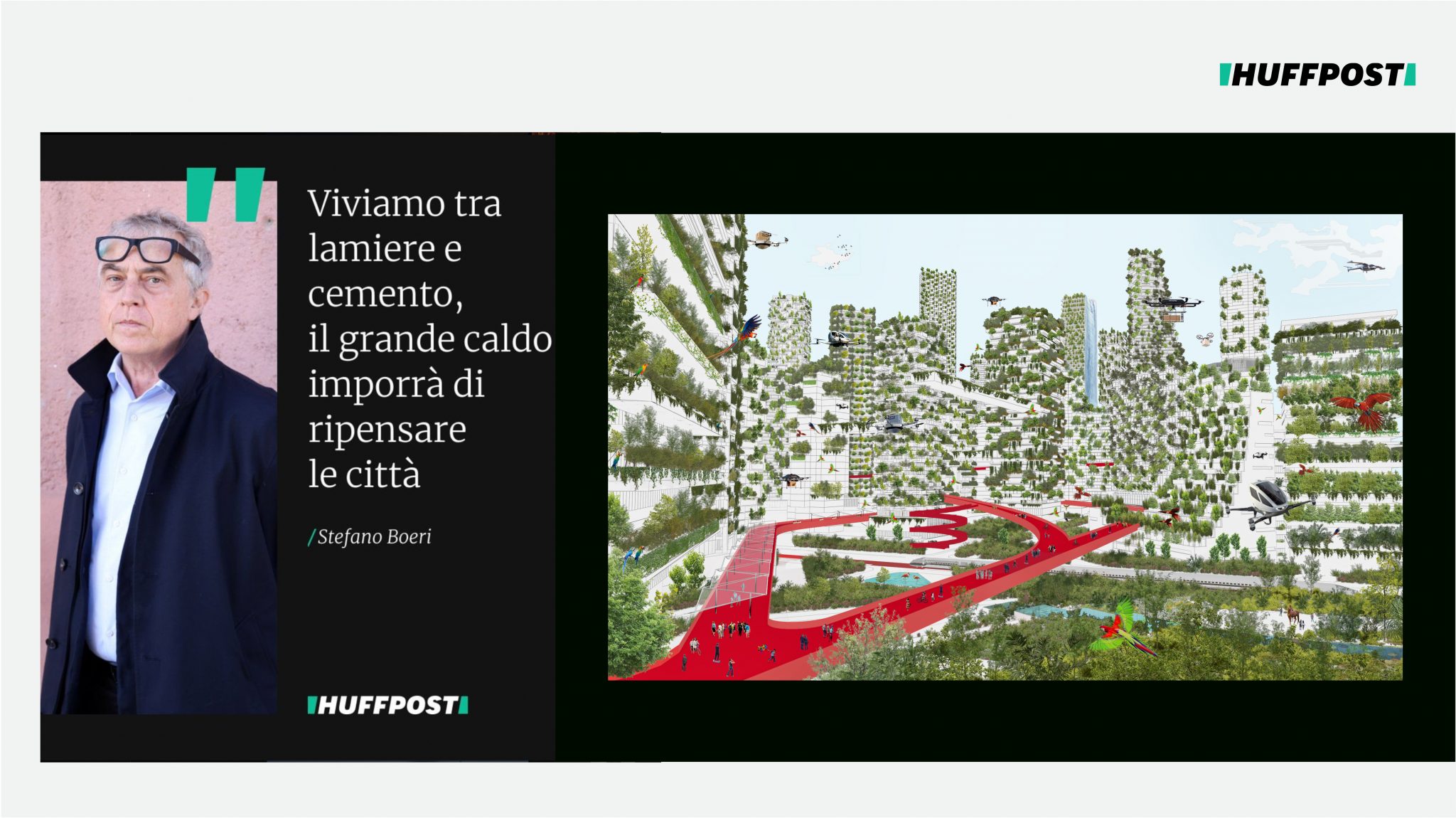 On Huffpost Linda Varlese interviews Stefano Boeri about contemporary cities. In particular, the dialogue focuses on the heat island effect and rising temperatures that cities increasingly face in summer periods.
The interview focuses on possible solutions for urban adaptation and resilience against the effects of climate change, especially overheating: on the one hand, materials and techniques, now in disuse, with which dwellings in Mediterranean regions were traditionally built and which provided coolness in hot seasons and protection from the cold in winter seasons are taken up; on the other hand, the potential of plants and trees to shade and reduce heat is highlighted.
"We live among sheet metal and concrete; the great heat will force a rethinking of cities. The key concept behind the modern city, built since the early decades of the last century, is that it was thought possible to forget some of the traditional building techniques in favor of investing in technologies that could provide cooling and heating at high energy costs. Trees remain the easiest and cheapest tool we have. Urban forestation is not an option but the most effective, economical and inclusive choice to counter the effects and root causes of climate change," says Stefano Boeri.
To read the full article: https://www.huffingtonpost.it/life/2023/07/21/news/stefano_boeri-12932892/
The news was also reported by Head Topics.