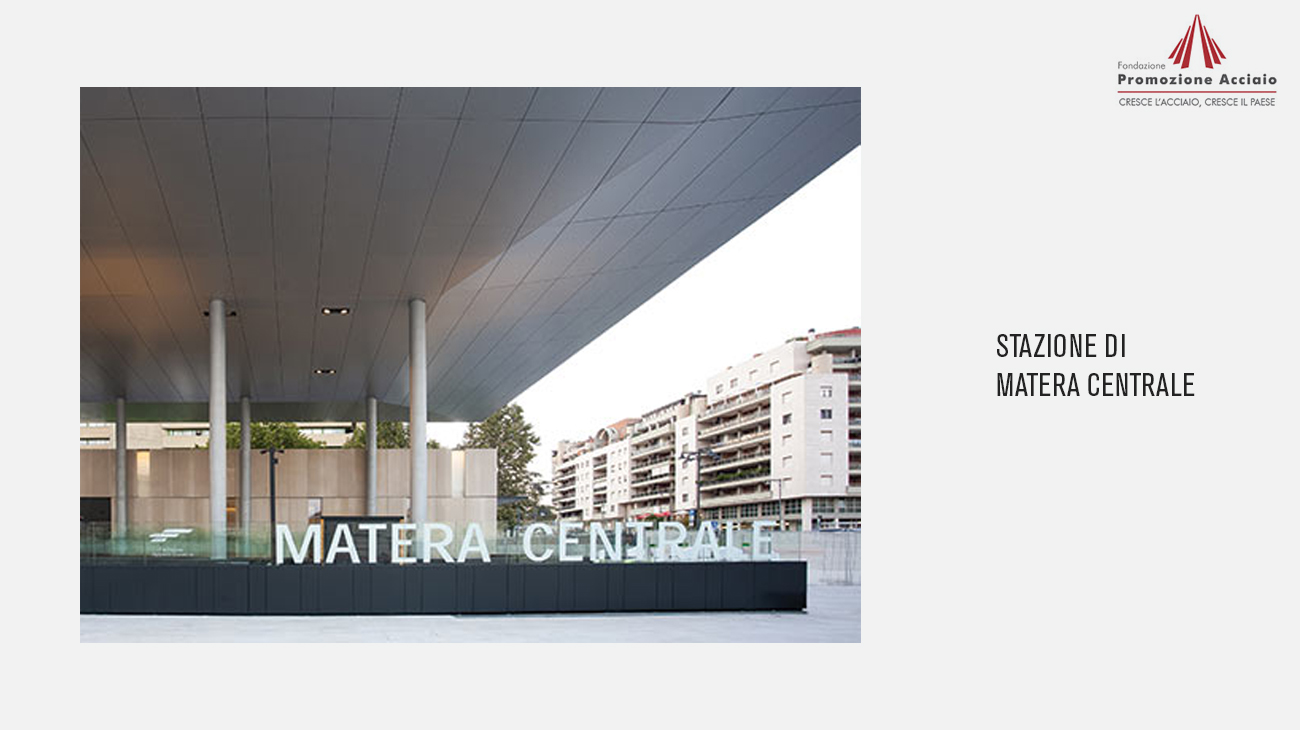 The Architetture in Acciaio magazine, specializing in design solutions and technical insights for contemporary architecture, presents the Matera Fal Central Station
, with special attention to the specific characteristics of the project and the materials used.
Located in Piazza della Visitazione, a place that creats a hinge between the three identities of Matera – old city, post-war core and contemporary city – the Matera Centrale Station marks a new access point to the city, on the occasion of its role as European Capital of Culture 2019.
"This architectural work demonstrates that it is important and possible to combine the existing, the recovered, with new works of great quality" – Salvatore Margiotta, Undersecretary at MIT.
To read the complete article: https://www.promozioneacciaio.it/cms/it7746-stazione-di-matera-centrale.asp