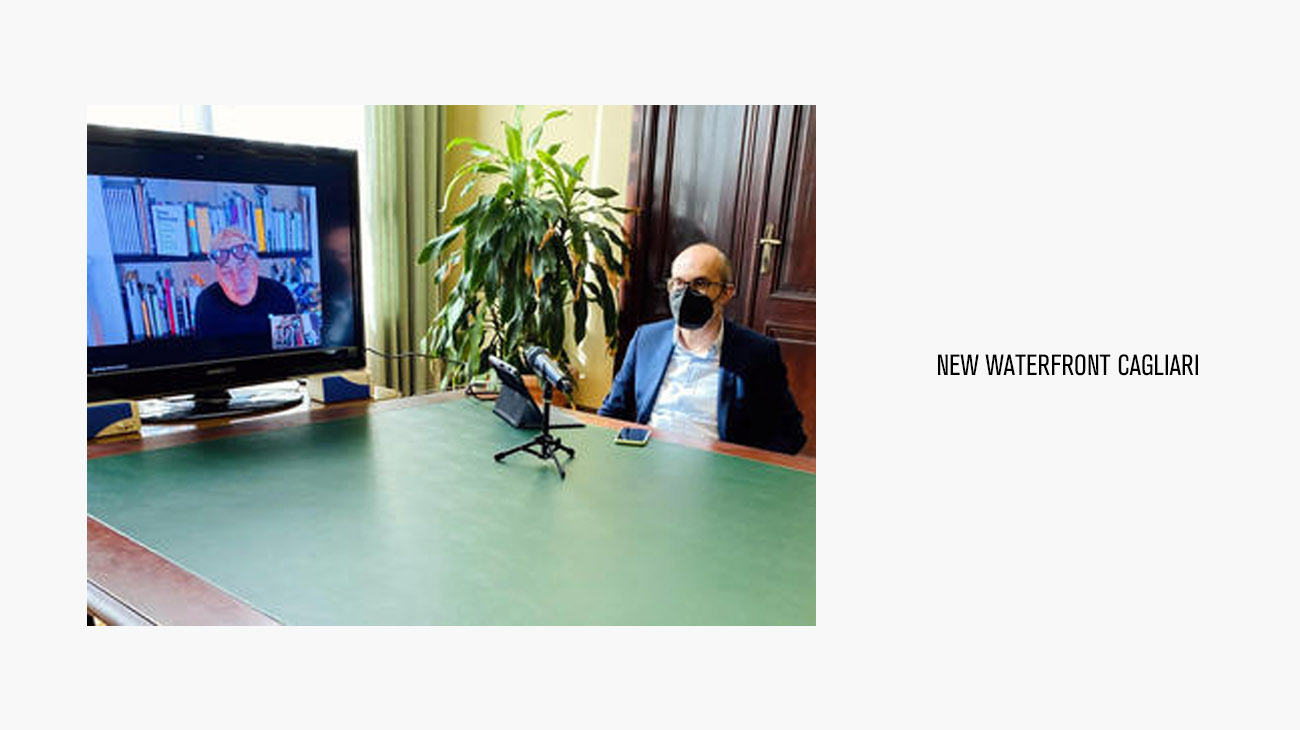 On Friday 11 February 2022, the mayor of Cagliari Paolo Truzzu and the architect Stefano Boeri, in a video conference, announce the beginning of the design for the New Cagliari Waterfront.
The project, the subject of a tender won by the temporary grouping of Stefano Boeri Architetti, MIC-HUB, Studiosilva, the società S.T.P, Mate società cooperativa and the archaeologist Demis Massimiliano Murgia provides for the redevelopment of the promenade in via Roma, the intervention on the harbor front and the arrangement of Piazza Matteotti.
"An important opportunity for us – declares Stefano Boeri – because we are going to act on a crucial and delicate area of Cagliari. A fundamental point not only for the relationship between the city and Port but also for the flows that cross the entire coastal part, in dialogue with the rest of the city. It will be necessary to find a balance between wheel and rail traffic with connections to some historical pieces such as Piazza Matteotti. There are many important and perspective themes that lead to imagine an extension of pedestrian usability and greater integration with greenery. We are thinking to enhance and put together the various existing resources ".