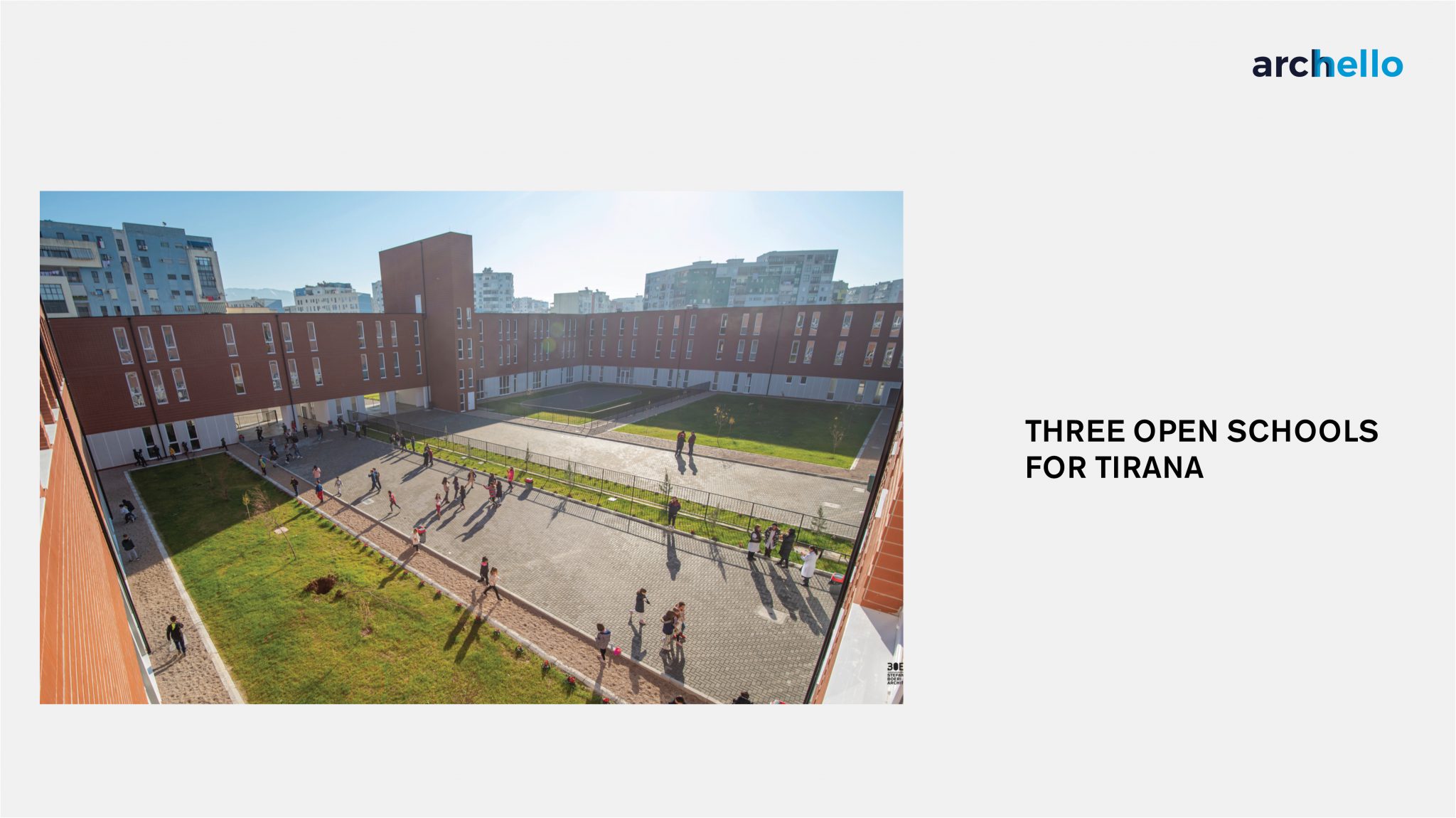 The website Archello dedicates an article to the project for the Open Schools for Tirana by Stefano Boeri Architetti, inaugurated between 2021 and 2022 in the Albanian capital.
An Open School, a place accessible to everyone, of all ages, every hour of the day and every day of the year: a new epicentre of life in urban neighbourhoods. This is the concept that has guided the realisation of the three new schools designed in Tirana following an international competition promoted by the Municipality of the Albanian capital, against the backdrop of the realisation of the twenty new schools envisaged in the Tirana 2030 Master Plan.
It is with this in mind that the three school facilities in the Don Bosko, Kodër-Kamëz, and Shqiponja neighbourhoods, located in the north-western quadrant of the city, are designed to accommodate pupils in educational cycles incorporating kindergarten, elementary, middle and high school. The new schools in Tirana also accommodate canteens, multifunctional halls, libraries and sports facilities, which can be used by both students and the community at different times, and are located on the ground floor and around the perimeter of the building so as to ensure access both from inside the building and from outside areas. The result is a network of permeable urban spaces on the ground floors, in full dialogue with the surrounding squares, streets and parks. A true complex urban device, the school as a local epicentre is thus expressed through the activation of a new neighbourhood centrality, active as a reference point for public life, 24/7, 365 days a year.
To read the full article: https://archello.com/project/new-schools-in-tirana