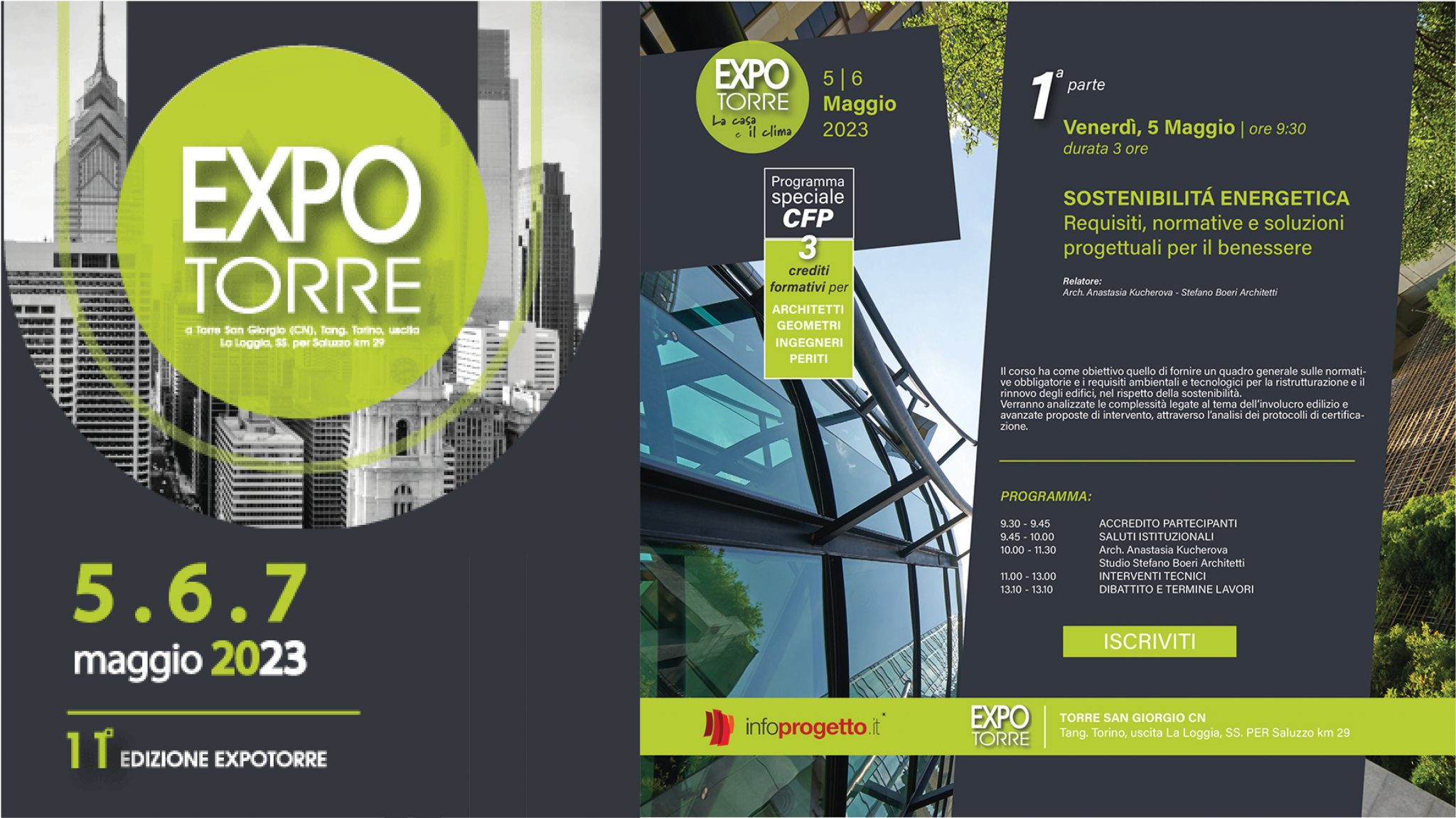 The 11th edition of Expotorre, one of the most important events in the field of climate and architecture, mainly residential, will be held from 5 to 7 May in Torre San Giorgio (CN). It will include scientific presentations and more than 270 exhibitors in 6 areas of interest: Plumbing, Building, Electrical, Renewable Energy, Bathroom and Interior, and Tax Bonuses.
On Friday 5 May at 10.00 a.m. Anastasia Kucherova, Project Leader of Stefano Boeri Architetti will take part in the course ENERGETIC SUSTAINABILITY – Requirements, regulations and design solutions for wellbeing, with a speech dedicated to the main design choices and visions that characterise the studio's interventions.
The course also aims to provide an overview of the compulsory regulations and environmental and technological requirements for the renovation and renewal of buildings with respect to sustainability. The complexities related to the theme of the building envelope are analysed and proposals for intervention are put forward, through the analysis of certification protocols by architects, surveyors, engineers and experts.
Participation in the event guarantees the acquisition of 3 CFU.
For further information and to register for the event: https://expotorre.it/prodotto/sostenibilita-energetica-requisiti-normative-e-soluzioni-progettuali-per-il-benessere-copia/