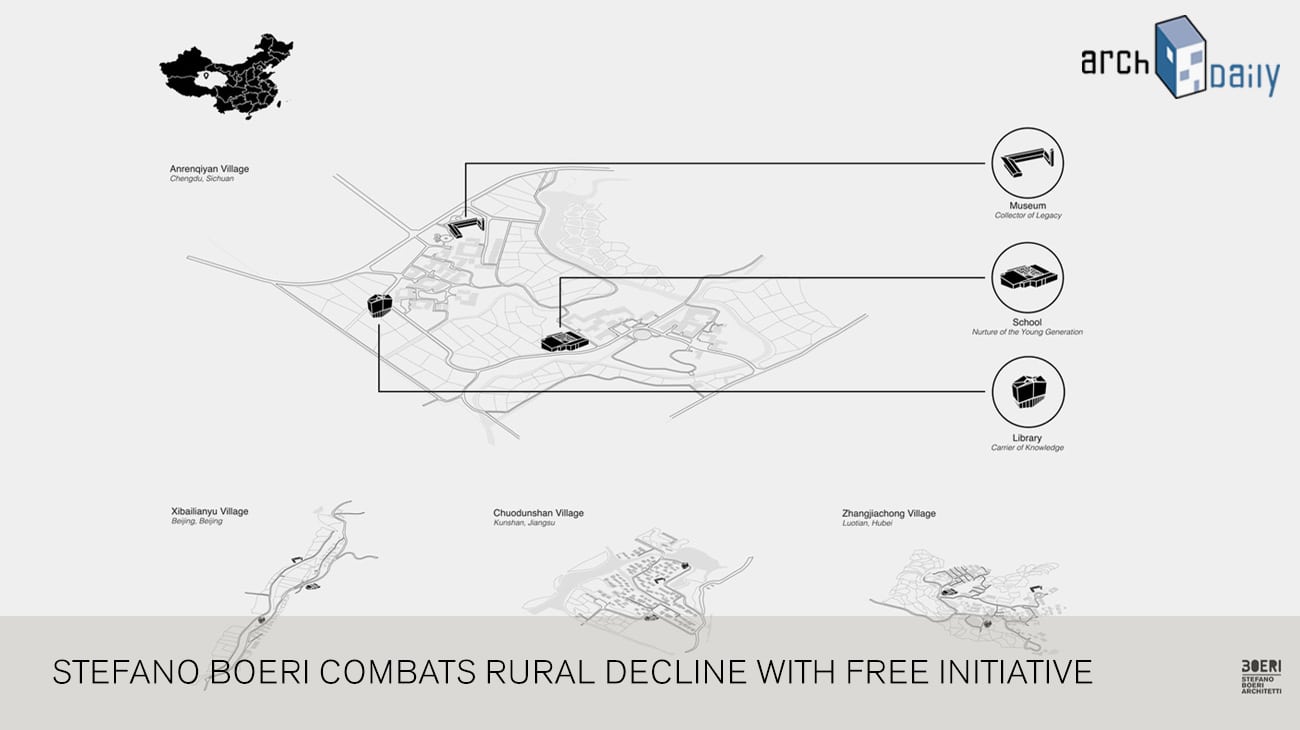 Stefano Boeri Architetti presents, at the Venice Architecture Biennale, Slow Village, a pilot project developed together with Slow Food to be built in Sichuan, China.
The functional program proposed by the project – a school, a small museum and a library – aims to encourage millions of Chinese farmers to stay in rural areas, combating an unprecedented migration which has affected the Chinese territory. Indeed in the last decades huge masses, looking for better life conditions and higher education levels, abandoned their lands of origin to live in the big urban centers.
The pilot project, which is both architectural and cultural, aims to generate a widespread system of epicenters which revitalize and add value to the natural resources and  agricultural territories.
The original article: https://www.archdaily.com/895068/stefano-boeri-combats-rural-decline-with-free-initiative