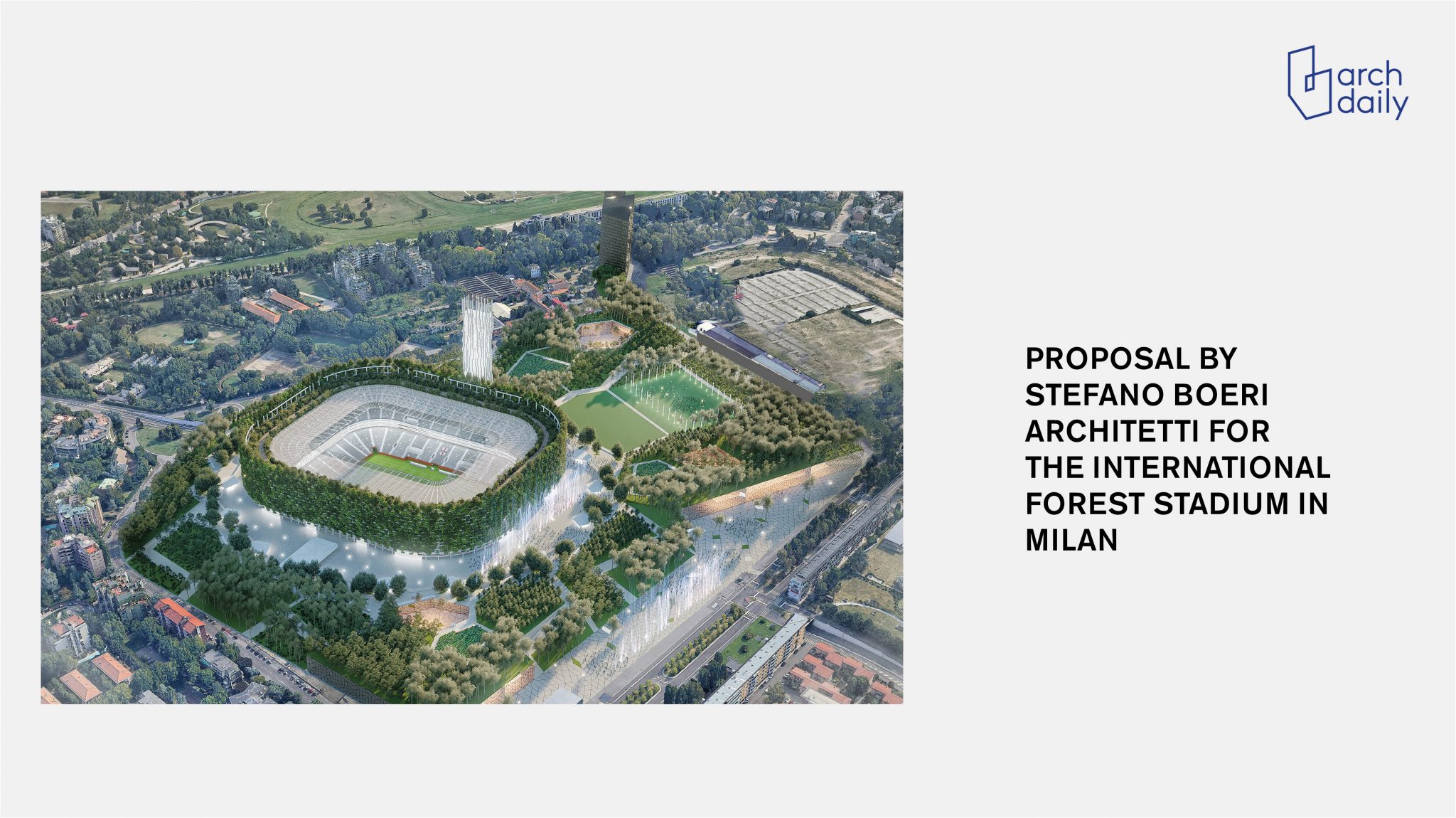 ArchDaily Colombia dedicates an article to the project for the International Forest Stadium in Milan, designed by Stefano Boeri Architetti together with a multidisciplinary team including ARUP, Fabio Novembre and Balich Wonder Studio. The project, which did not win the competition but was presented to the public in 2022 in the context of the Public Debate, stands as a new landmark for the San Siro area and the city, a monument to football and its fans, right in the place made iconic by the current Meazza Stadium.
The Stadium would rise within the extensive 'Sport and leisure district' system of over 800 hectares that would make the San Siro area a unique excellence in Europe. A pivotal element of the project – and a point of innovation with respect to the competition announcement – is the relocation of the Patroclus tunnel, which would allow the new Stadium to be built in the middle of a 4.5-hectare public urban park: this way, the new Stadium would be appropriately spaced from the residences that rise around the area, respecting their needs and guaranteeing their comfort.
On an architectural level, the project envisages a Forest–Stadium, with 5,700 square metres of horizontal green roofing surfaces and 7,000 square metres of green facades with 3,300 trees and 56,300 shrubs of 70 different species, thanks to which a CO2 absorption of 162 tons per year is expected.
To read the full article: https://www.archdaily.co/co/992940/stefano-boeri-architetti-disena-el-estadio-forestal-internacional-en-milan-italia
The news was also picked up by ArchDaily, ArchDaily Cile.