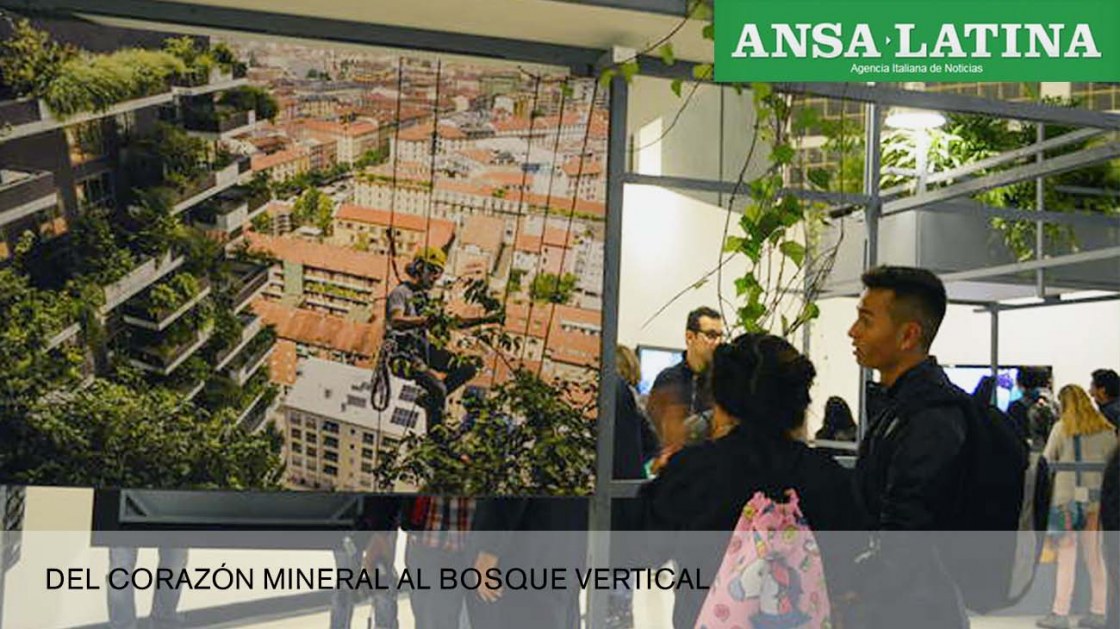 February 19th, 2018
"Reflecting on strategies that bring nature inside totally mineralized urban areas is something we have to start discussing and doing", tells architect Azzurra Muzzonigro from Stefano Boeri Architetti who was the curator of the interdisciplinary forum Living Architecture in Bogotà, at the University of Architecture, Pontificia Universidad Javeriana.
The press agency ANSA Latina reports about the success of the forum and about the photographic exhibition organized in the Architectural Museum "Leopoldo Rother", Universidad Nacional of Bogotà. The Vertical Forest, an italian inspiration, was presented in order to introduce the philosophy and architectural approach that mediate between environmental issues and housing shortages due to cities' expansion. A prototype that wants to bring natural elements back to the city, and therefore, increase biodiversity,  able to balance the huge quantity of CO2 produced by urban centres: a house for trees and birds, inhabited also by humans, in the Milan sky. An architecture with a strong aesthetical and philosophical foundation that remembers us that cities cannot grow unlimitedly.
Right now it is a building typology that requests an important committment in economical terms both in construction and maintenance, but it is getting always easier to realize and therefor more accessible. A legislative support would be helpful to regulate building interventions from the environmental point of view and to promote projects of this type. The approach would be particularly efficient in Colombia, one of the countries in the world with the highest level of biodiversity and 76% of population living in the cities: Ricardo Peñuela (Grupo de Gestión Ambiental Urbana del Ministerio del Medio Ambiente) in fact confirms the priority of environmental issue in the  national policies.
To read an original article, follow the link:
http://www.ansalatina.com/americalatina/noticia/italia/2018/02/18/del-corazon-mineral-al-bosque-vertical_09d35c7f-a1c1-4f10-a22b-ac2b59c6d194.html