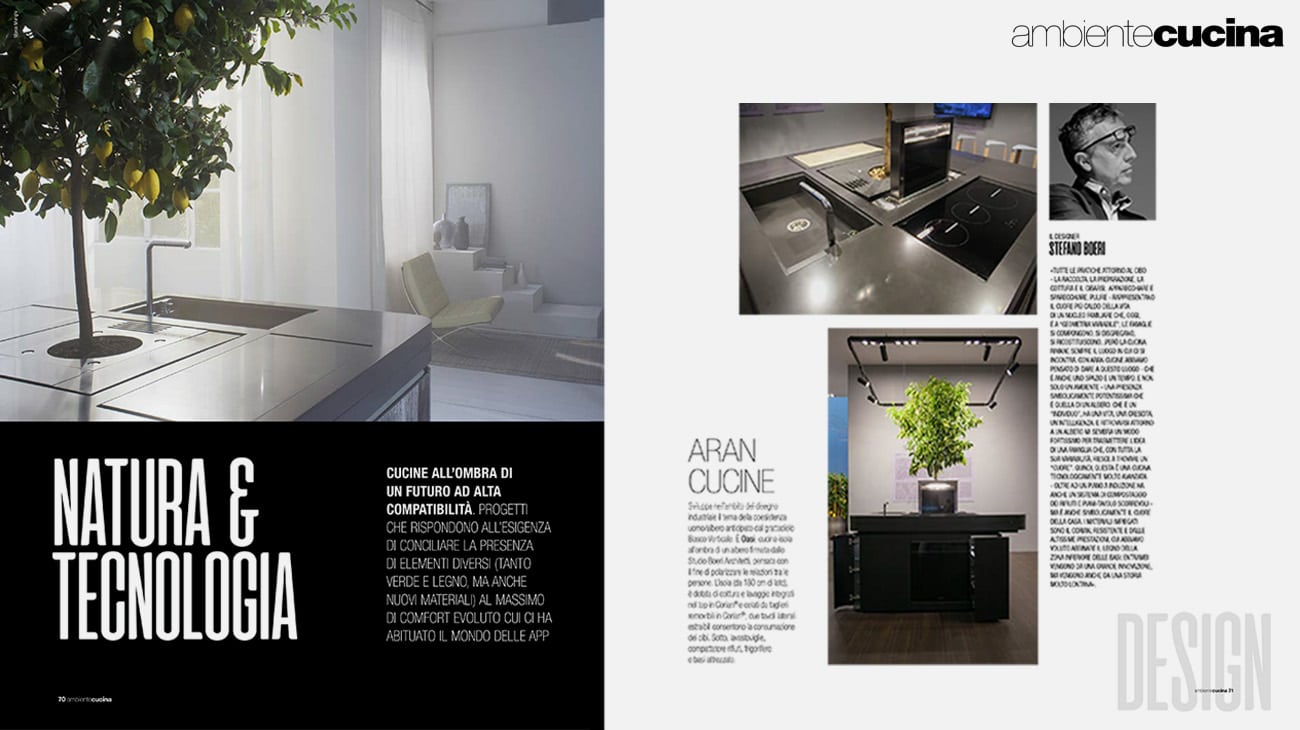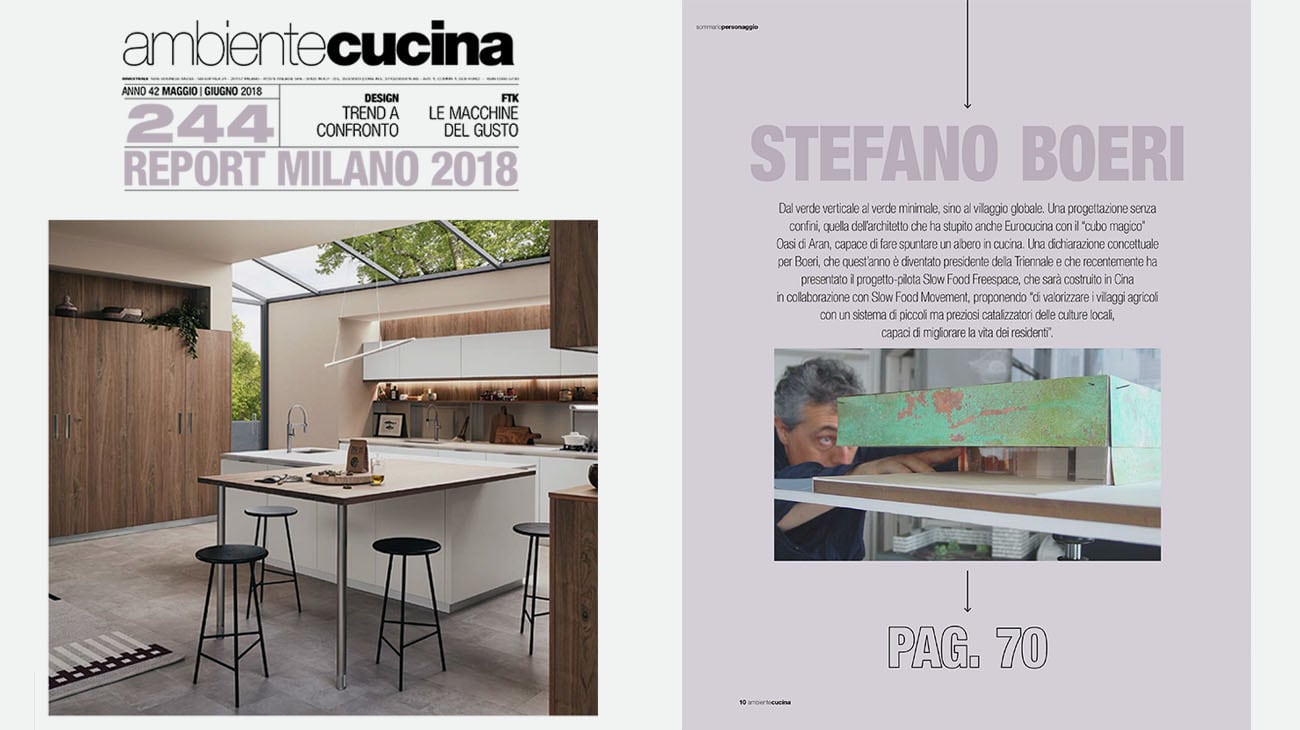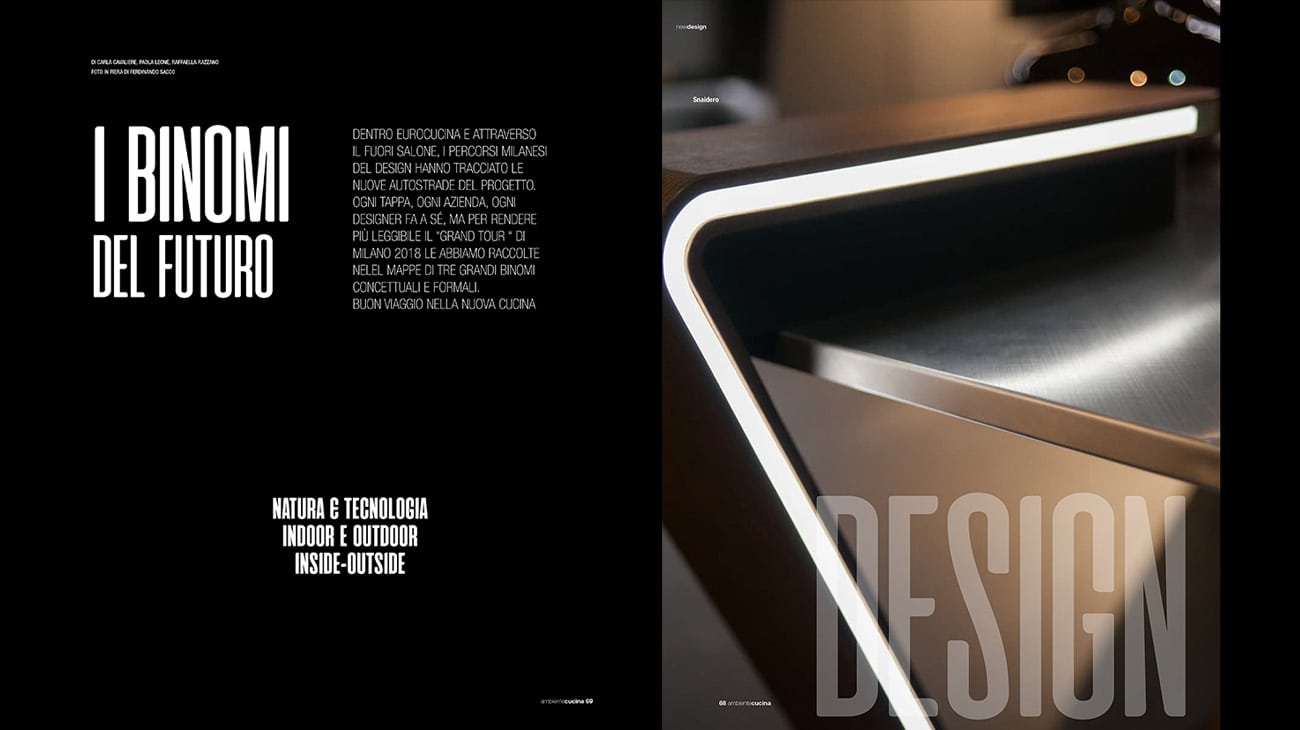 On AmbienteCucina Oasi, a kitchen designed by Stefano Boeri Architetti for Aran. A system that gathers in an insland-module all the conviviality's phases, from food preparation to wastes disposal.
A solid corian countertop, with induction burners and sliding tables, below which all the appliances and an advance system of wastes composting are placed.
A design which reinterpret the vision of the Vertical Forest conjugating innovative materials with a central natural element. Oasi is more than a product, is an original place to live, a kitchen-table that hosts modern variable families under the branches of a fruit tree.