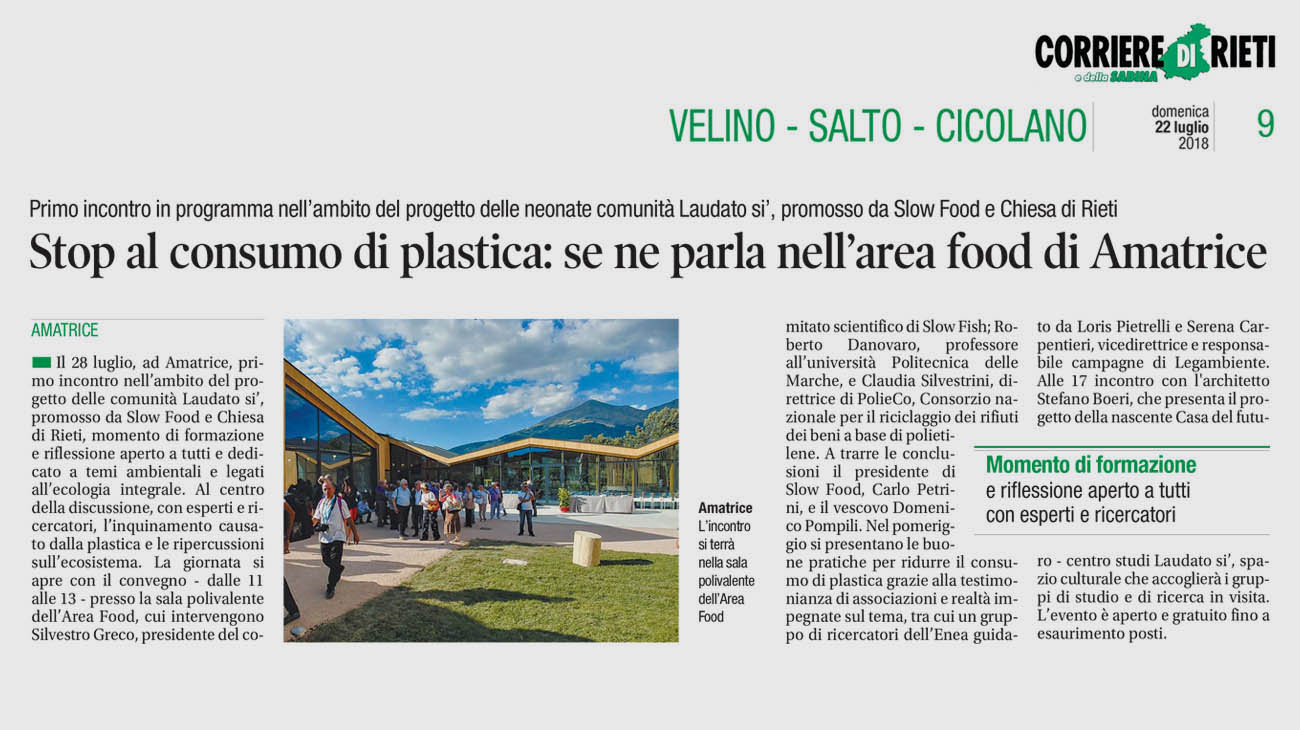 On July 28th in Amatrice takes place the first presentation of the project on the communities Laudato si', promoted by Slow Food and Chiesa di Rieti.
The meeting will be focused on environmental themes with a particular analysis on the use of plastic and on good practices of recycling polyethylene wastes.
A reflection occasion dedicated to the concept of Ecologia Integrale presented in the Encyclical of Pope Francisco that aims to inspire a sustainable and environmental sensitive approach.
Stefano Boeri presents the project for the Casa del Futuro – Centro Studi Laudato Si' which will give space to study and research groups visiting Amatrice.
Among the guests:
Silvestro Greco, Slow Fish
Roberto Danovaro, Università Politecnica delle Marche
Claudia Silvestrini, PolieCo
Loris Pietrelli, Enea
Serena Carpentieri, Legambiente
For the conclusions the president of Slow Food Carlo Petrini and the bishop Domenico Pompili.