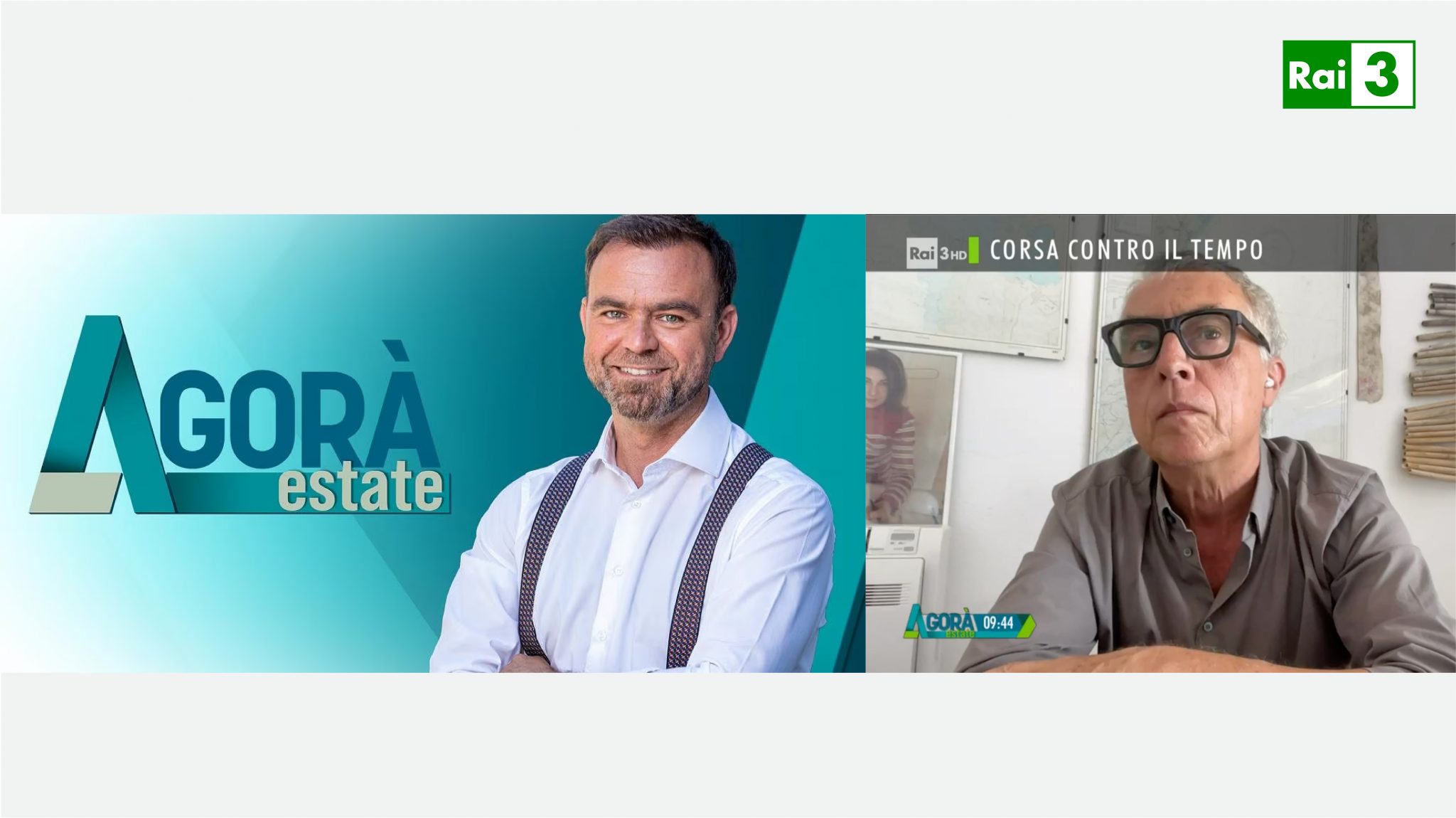 Inside the July 25 episode of Rai3's Agorà Estate program, hosted by journalist Lorenzo Lo Basso, Stefano Boeri speaks about the extreme and unforeseen weather events that have hit Italy and beyond during the summer period.
The program features guests, correspondents, investigations, and video contributions from social media, for information punctuated by news and focus on the main issues of the moment, including the bad weather that is once again lashing Lombardy with wind, hail and water bombs, or the great flight of Italian and foreign tourists from the flames in Rhodes and Corfu.
These uncommon events are the result of the consequences of climate change in cities, which must manage to adapt in a short time to the unpredictability of the elements. With respect to these issues is interviewed Stefano Boeri, whose Green Obsession, a philosophy that drives the projects of the Stefano Boeri Architetti firm, an approach to architecture and urban planning, but above all a way of imagining the future of contemporary cities according to the principles of urban forestry, received the SDG Action Award, the "Oscars" of the 17 UN Sustainable Development Goals that as part of the UN SDG Action campaign reward initiatives that mobilize, inspire and connect communities to promote positive change.
The episode also featured Roberto Occhiuto, president of the Calabria Region; Maria Cecilia Guerra, head of labor PD; Claudia Fusani, Il Riformista; Andrea Di Consoli, journalist and writer; Flavia Perina, La Stampa; Sara Manfuso, La Notizia; Federico Ruffo, Rai anchor; and Barbara Molinario, Consumerismo.it.
To watch the full episode: https://www.raiplay.it/video/2023/07/Agora-Estate—Puntata-del-25072023-8be32c3e-1ddc-4ec8-aa6a-aaabc111980e.html