Adnkronos
A call to action of Boeri, Urban Forestry has to become a priority of international agenda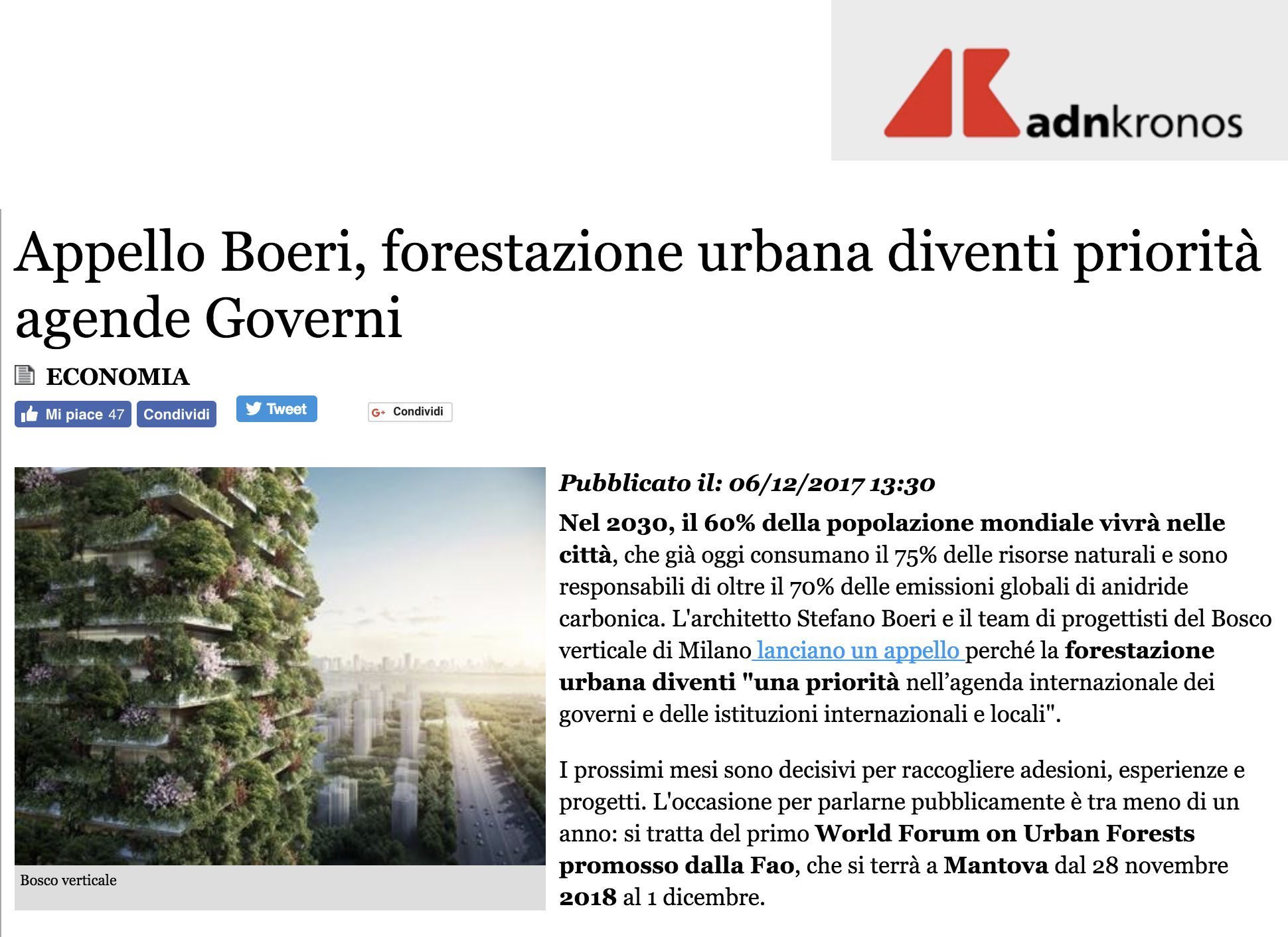 December 6th , 2017
Stefano Boeri Architetti launches an appeal inviting the whole world to consider the future of urban forestry. The Stefano Boeri Architetti's team believe that cities, which are largely responsible for climate change problem, have the opportunity to become an integral part of its solution, by increasing the number of forests and trees that can "fight the enemy" on its own ground (the city), using CO2 as fertiliser. For this reason, we have the duty to launch a global campaign on urban forestry in order to multiply the presence of forests and trees in our cities.
The Adnkronos relaunches the call, in order to raise the awareness of civil society on this subject which is becoming more and more topical.
The next months will be crucial to pledge the support, and collect the experiences and urban forestry projects. In preparation for the first World Forum on Urban Forests promoted by FAO (Food and Agriculture Organization) , which will be held from November 28th 2018 to December 1st 2018 in Mantova.