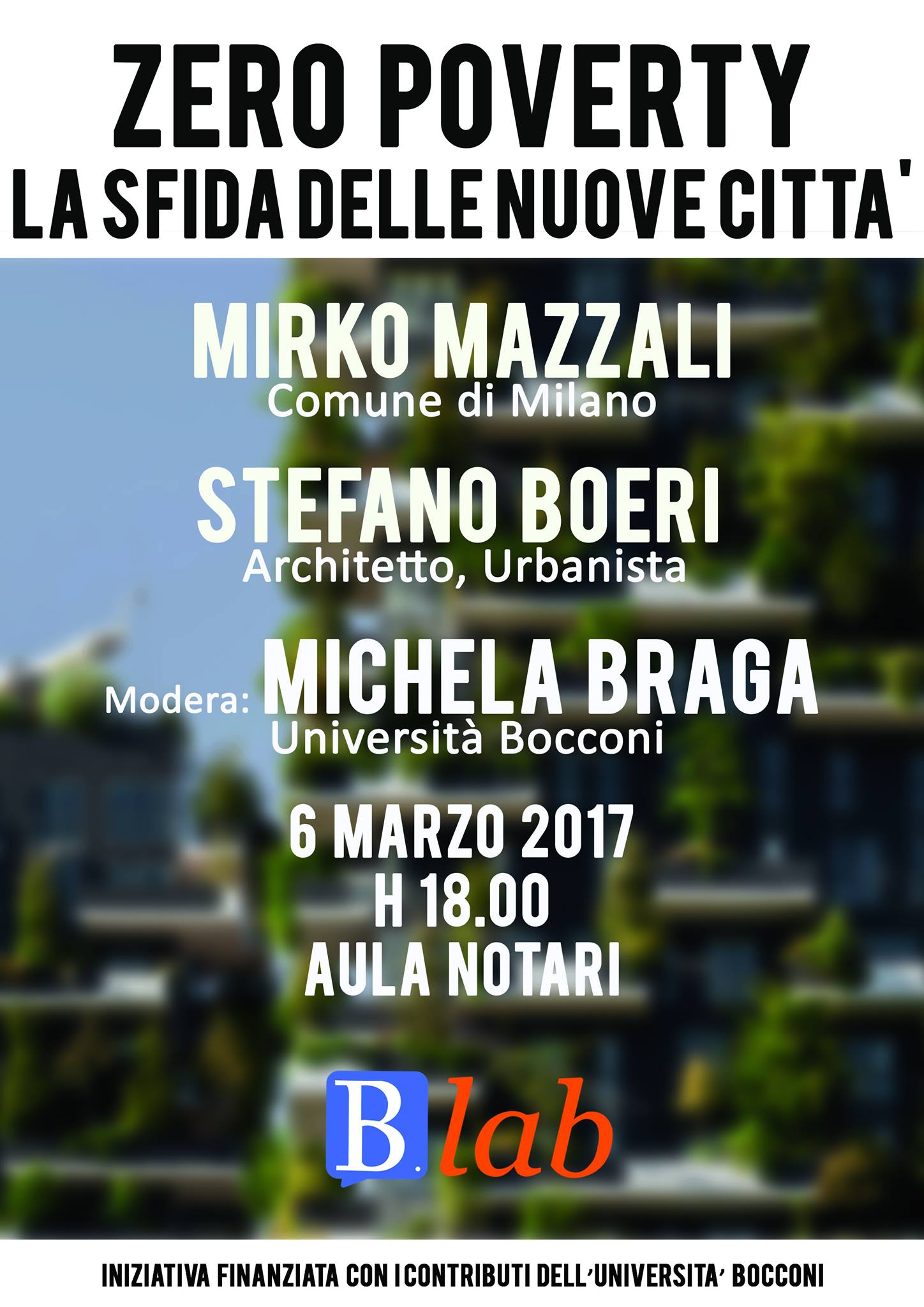 march 6th, 2017
"Zero Poverty, the challenge for new cities"
Monday, March 6 at 18:00 at Sala Zappa at Bocconi University, Via Sarfatti 25 in Milan, talking about it:
– Stefano Boeri, Architect, Urban Planner
– Mirko Mazzali, Delegate to the suburbs for the city of Milan
– Michela Braga, Bocconi University
In Italy there are 4 million and 598 thousand people in condition of absolute poverty, 6.8% of the population, the highest figure since 2005 with increasing trend in recent years.
In the cities poverty is manifested in different phenomena: the homeless, social inequality, the situation sometimes disadvantaged suburbs.
The meeting Zero Poverty explores these phenomena and the new challenge of city planning, how to project spaces and services that can understand and counteract them.
"The very concept of the periphery is vague. The periphery alludes to an absence of center, something geographically recognizable even using a ruler. But it is not so, in the European cities, periphery is a mobile concept. The degradation and absence service can also be found in the central Spanish Quarter of Naples or certain historical areas of Genoa or in areas near the major rail stations. Cities must necessarily have densities of space and variety of cultures: when missing any of these items, then yes, the periphery was born". (Stefano Boeri)