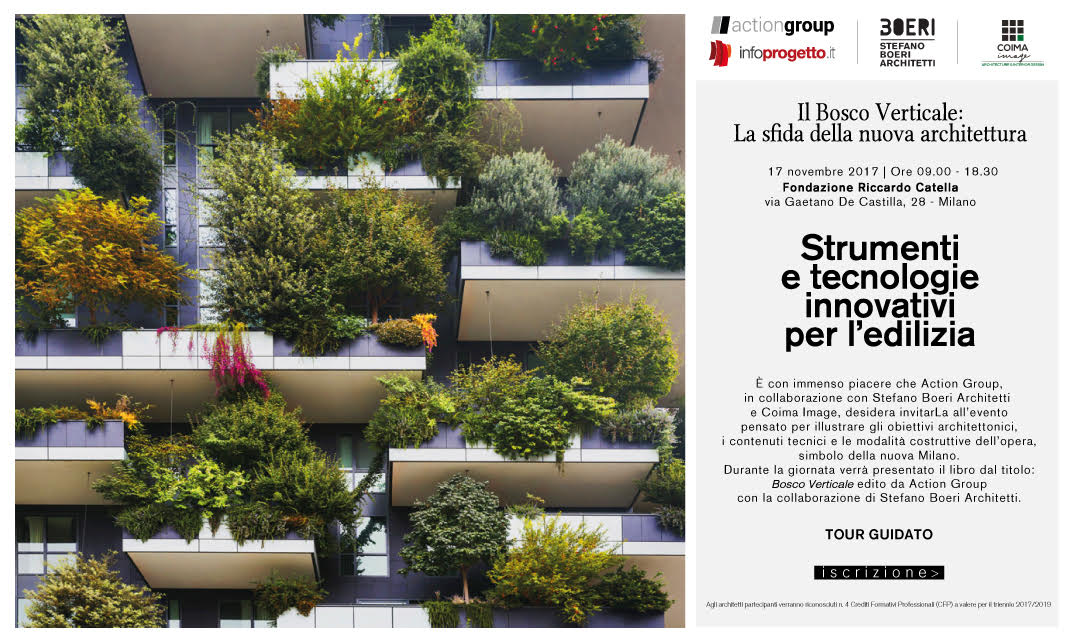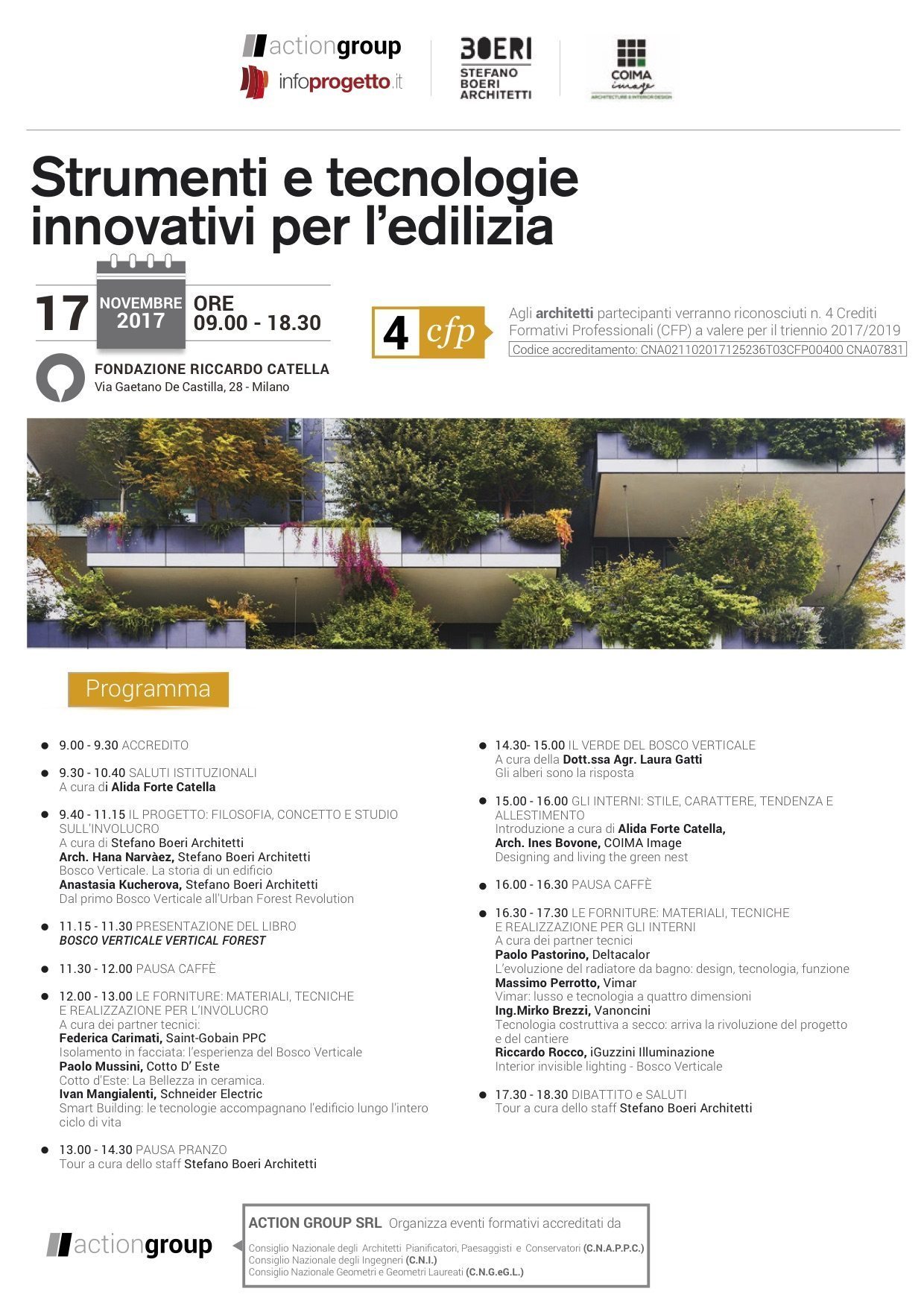 November 14th, 2017
The experience of Vertical Forest is subject of  an in-depth training program for designers, architects and engineers focused on the architectural goals, technical content and the construction methods of the building that became an icon of new Milan.
The event "Vertical Forest, the new challenge of the architecture", born from  the initiative of Action Group and  Stefano Boeri Architetti, with the contribution of COIMA Image is a  conference with more than 200 participants. It will take place on Friday, November 17, 2017, from 9.00 to 18.30, at Riccardo Catella Foundation, in via Gaetano de Castillia 28 in Milan.
During the conference will be presented the technical monographic book "Il Bosco Verticale" edited by Action Group and realized by Stefano Boeri Architetti. 104 pages in English and Italian, in which this important project is described in its architectural details, its botanical appearance and its iconic communicative power.