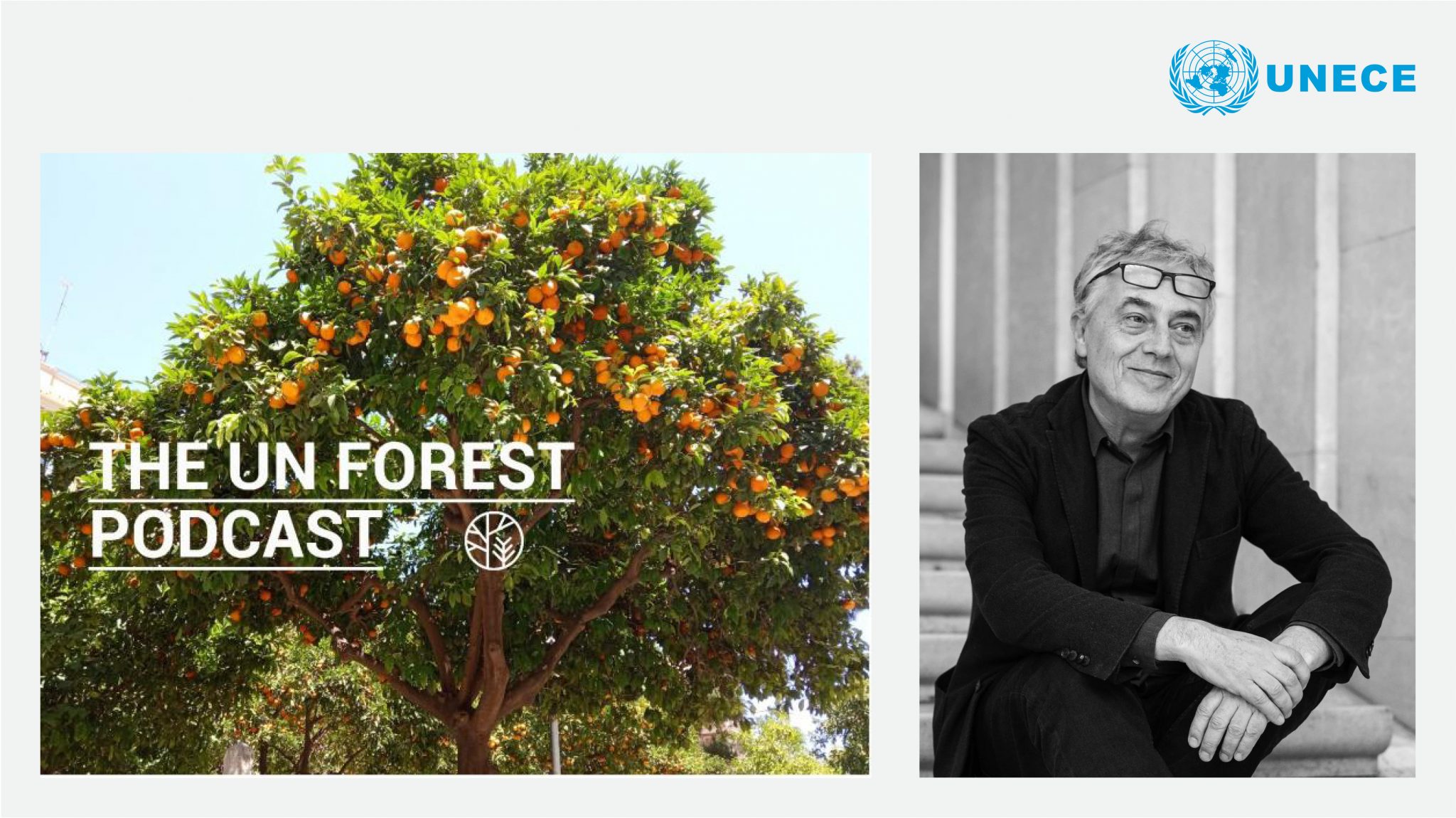 In the first episode of the UN Forest Podcast, produced by the United Nations Economic Commission for Europe (UNECE), entitled "Urban forests hosted by Stefano Boeri", Stefano Boeri and Cecil Konijnendijk, a researcher on urban forestry and contributor to many UNECE publications on urban forests, discuss how to increase green areas in cities and how to ensure that the benefits of trees and living nature are accessible in a healthy and inclusive way.
The first priority for cities is to conserve the plants and trees already present, maintain them and increase their presence. With limited space in our dense cities, urban planners and architects face a huge challenge to maintain and integrate more nature in cities. In this context, vertical forests, such as the first prototype in Milan, are one way to do this, returning part of the built space to nature.
Since then, Stefano Boeri Architetti has continued research into urban forestation, both with vertical woods all over the world and with plans on a larger scale, from master plans to urban planning. Proper planning, good management and long-term, comprehensive and integrated programmes involving all key players are essential to expand tree cover in cities. Successful urban green projects need appropriate strategies, policies, legislation, funding and resources, but also community-based activities.
Stefano Boeri and Cecil Konijnendijk are also part of the scientific committee of the second World Forum on Urban Forests, which will be held from 16 to 20 October in Washington; a further opportunity for dialogue and discussion on the issues facing urban forestry, towards a common plan to safeguard them.
For further information: https://unece.org/environment/press/urban-forests-spotlight-first-episode-un-forest-podcast