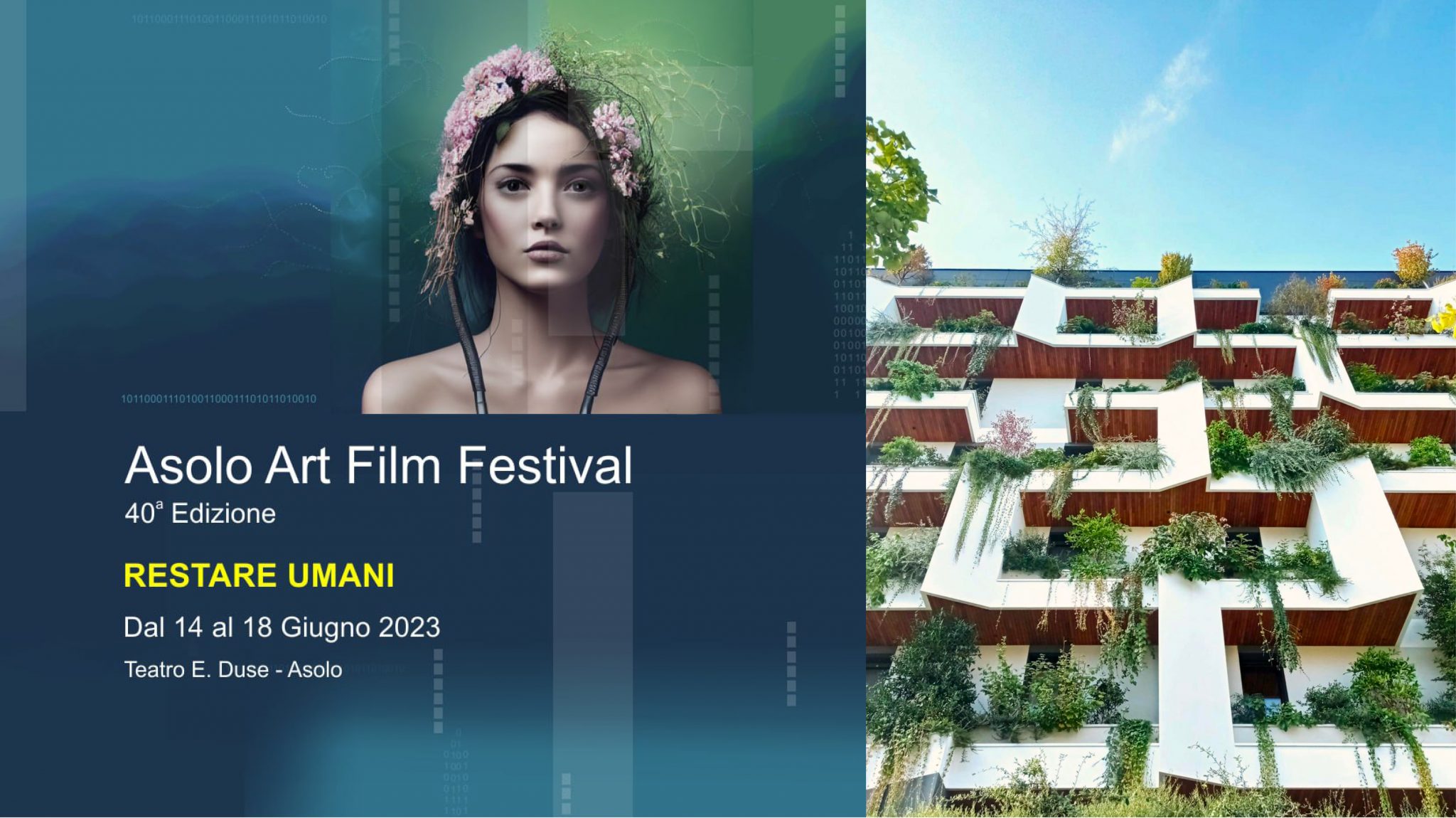 The 40th edition of the Asolo Art Film Festival, the world's oldest art film festival for longevity, will be held in Asolo from 14 to 18 June. One of its protagonists is Archistar's Tales, a documentary signed by director and producer Andrea Franchin and co-financed by the Veneto Region and the Ministry of Culture, in which the Ca' delle Alzaie project, conceived by Stefano Boeri Architetti in the city of Treviso, is presented.
After being premiered at the end of November at the Milano Design Film Festival, in February at the Master of Art in Sofia and, in recent weeks, at the Psarokokalo International Short Film Festival in Athens, the documentary was selected to compete at the kermesse in the "films on art" section, and will be screened at the Sala della Ragione in Asolo in the afternoon of Saturday 17 June.
The documentary sets out to tell the story of great contemporary architecture in the Veneto region through three symbolic works that have over time become its maximum expression: Le Bolle Nardini by Massimiliano and Doriana Fuksas, the Library of H-Farm by the late Richard Rogers and, of course, Ca' delle Alzaie, inaugurated in November 2021 as the recovery of a former disused production area of about 11,000 square metres adjacent to the historic centre of Treviso overlooking the river Sile. Three residential buildings spread over about 8,000 square metres and whose salient feature is that they are covered by vegetation. A small green lung in the great green lung of Restera and in complete harmony with the surrounding nature. The buildings comprise 400 low-trunk plants – 120 of which on the façades alone – and 170 trees, appropriately selected by landscape agronomist Laura Gatti.
For more information: https://asoloartfilmfestival.com/
The event was also reported by some national news sites such as Veneto Today, Oggi Treviso, NordEst24.