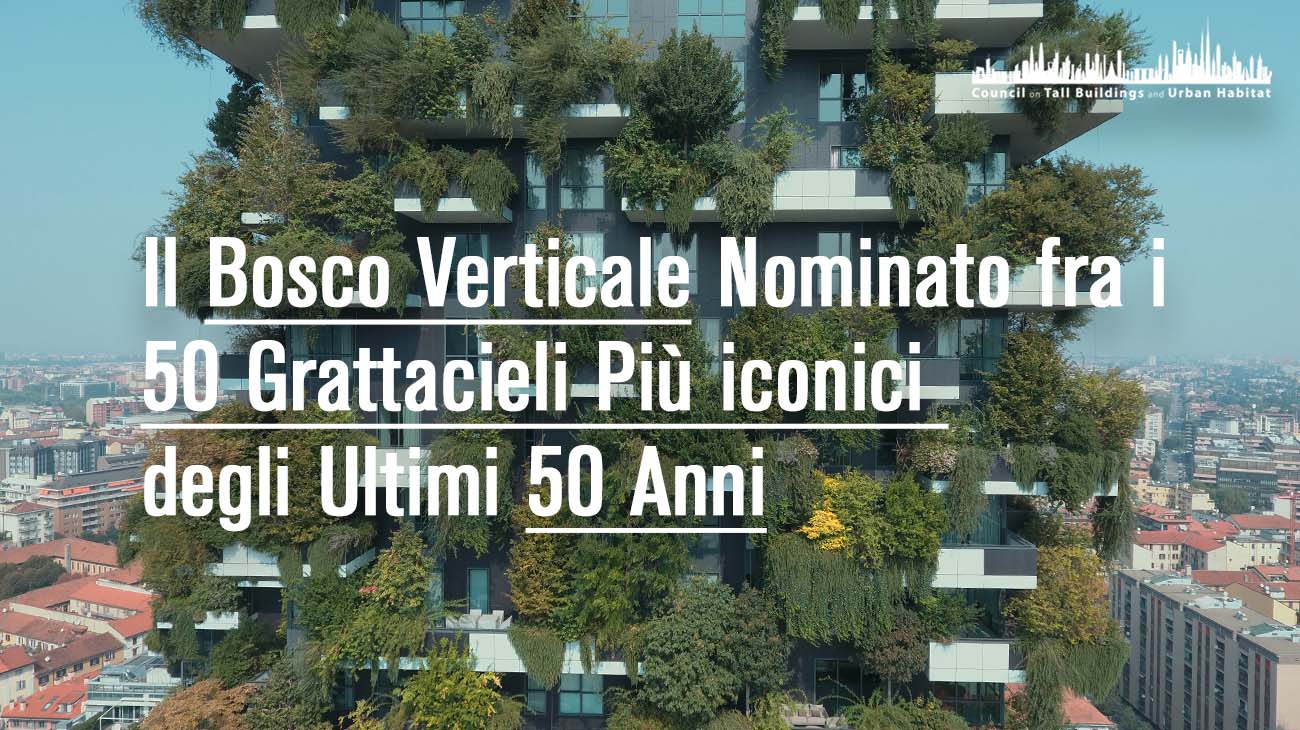 The Vertical Forest officially becomes one of the 50 most iconic skyscrapers in the world in the last 50 years. After various international awards, the new prize comes from the Council on Tall Buildings and Urban Habitat, which already in 2015 had indicated it as the most beautiful skyscraper on the planet.
"This award is first and foremost a prize for experimentation in architecture", states the architect Stefano Boeri, "in addition to the idea that living nature can become an essential component of design and forests an indispensable principle of urban planning".
The Vertical Forest, designed by Boeri Studio (Stefano Boeri, Gianandrea Barreca, Giovanni La Varra) and built by COIMA, is among the tall buildings that have mostly contributed to bringing value to its territory and to its urban community, finding place in the area of Porta Nuova, the heart of one of the most important European urban redevelopment projects.
"This further award the Vertical Forest and to Porta Nuova", announce Manfredi Catella, founder and CEO of COIMA SGR, "reaffirms the reputation of Italian architecture in the world through innovative projects that include new challenges in the field of building. Once again a symbol of sustainability and excellence receives an international award".
Located next to the 10-hectare Biblioteca degli Alberi, the two Towers represent not only a unique example of design but also a model for all the buildings designed afterwards.