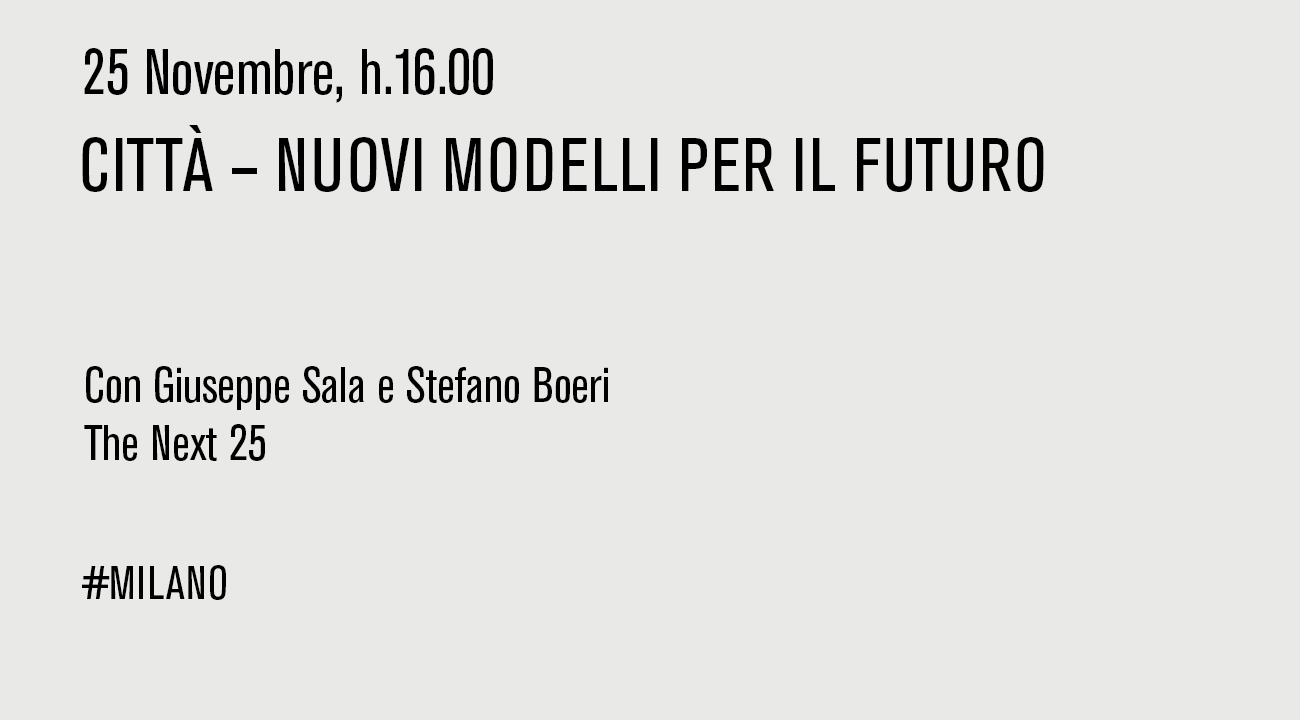 On Monday November the 25th, at the Triennale di Milano, a dialogue between Elena Granata, Giorgio Gori, Giuseppe Sala and Stefano Boeri entitled "City – New Models for the Future". A space of reflection within an event organized by Vita – an Italian media company specialized in Third Sector issues, a leader in information on civil society, non-profit, social responsibility and sustainability – in honor of its twenty-fifth year of work.
"The Next 25", a name given to the whole afternoon of meetings and dialogues, develops in three fundamental moments in order to try to trace scenarios on some challenging themes, new visions for finance and new sustainable visions for urban development.
Following the order, starting at 3 pm, a first appointment about Finance titled "Leverage for the common good", followed by the intervention about urban planning, in which the architect Stefano Boeri finds space, and in closing one space dedicated to the Third Sector with some representatives of other 25-year-old companies, including Emergency and Banca Etica.
To consult the complete program and for more information, see the link:
http://www.vita.it/it/article/2019/10/23/vita-guarda-avanti-e-festeggia-in-triennale-milano-i-suoi-25-anni/152892/