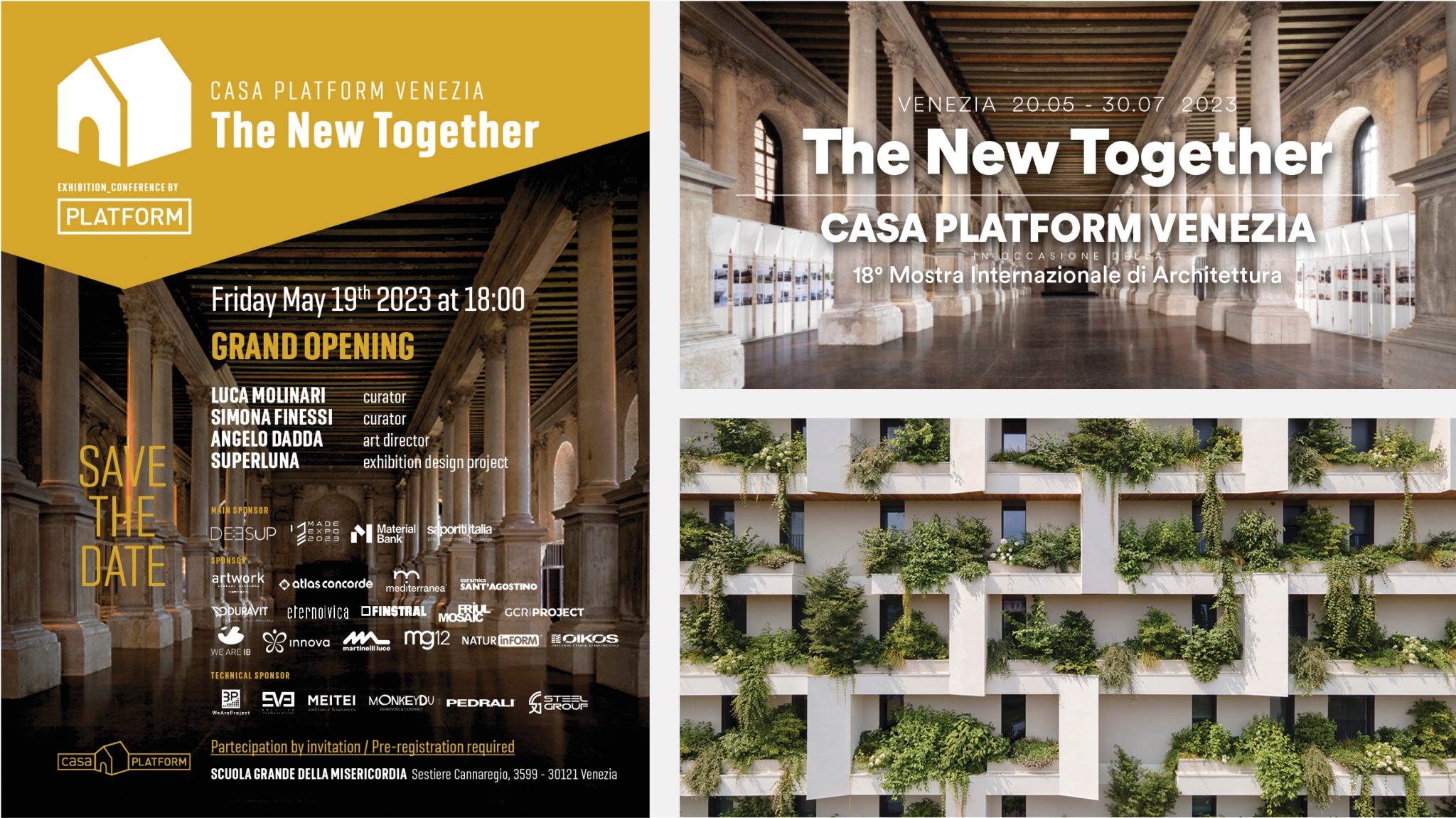 During the first days of the opening of the 18th Architecture Biennale, at the Scuola Grande di Misericordia in Venice from 20 May to 30 July 2023 The New Together, the collective exhibition, conceived by Platform and curated by Luca Molinari and Simona Finessi, involving 140 architecture studios from all over the world, is held, in which Stefano Boeri Architetti's project Ca' delle Alzaie in Treviso is included.
The exhibition aims to investigate how the design of the spaces we inhabit is evolving to meet the needs of the new times we are living in. The exhibition design of the main exhibition, entrusted to Superluna, imagines displaying the 140 projects in 14 structures that recall buoys as instruments to direct, illuminate and illuminate contemporaneity.
In this context, the project of Ca' delle Alzaie is presented, a recovery of a former production area of about 11,000 square metres near the historic centre of Treviso, overlooking the river Sile.
The three buildings that make up the project recall the qualities of the surrounding landscape, whose appearance changes with the seasons, and guarantee a high quality of life, in direct relation with the open spaces.
In total, vegetation accounts for 51% of the project's surface area, about 2 hectares, with the planting of 400 low-stemmed plants and 170 trees, 120 of which are on the façades.
For more information: https://www.platformarchitecture.it/en/the-new-togheter-a-possible-manifesto/