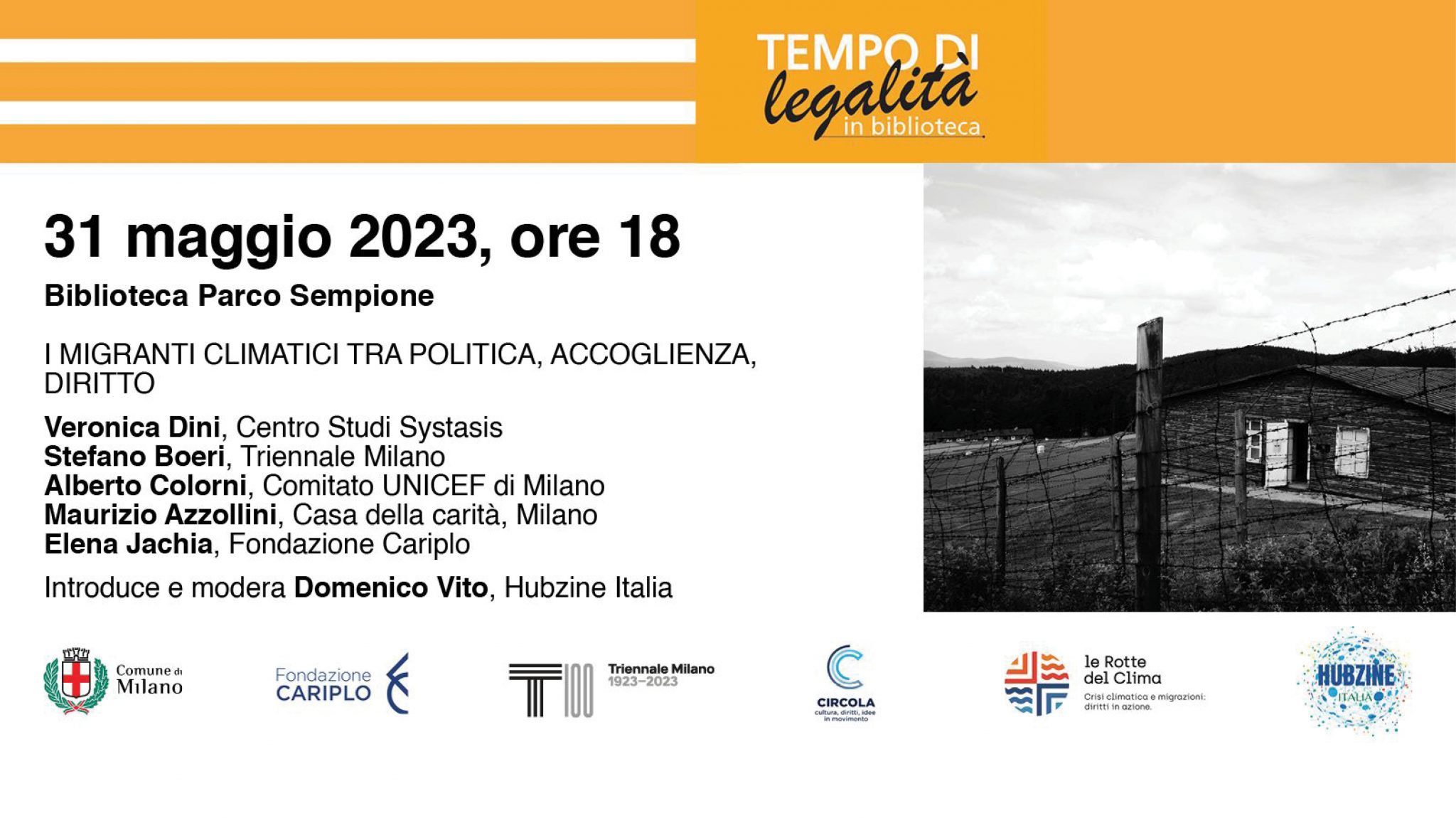 On Wednesday May 31st from 6 p.m., at the Parco Sempione Library, takes place the event organised by the Milan Library System with Circola Tempo di legalità in biblioteca. I Migranti Climatici tra Politica, Accoglienza, Diritto (Climate Migrants: Politics, Hospitality, Law), a programme of proposals and initiatives on the theme of legality, with the participation of Stefano Boeri.
Climate and environmental migrants are the great absentees from the public debate: they are a phenomenon that is often evoked but that we do not know in depth, do not want to investigate, and for which it is uncomfortable to even seek solutions. This is why, despite the fact that the problem is known, between eco-anxiety and lack of policy and politics, those fleeing the impacts of the climate and ecological crisis do not have a face, a name or even a legal status. Yet, there are reception, experimentation and awareness-raising projects, from below, from which to start.
The event includes a round table discussion between Stefano Boeri, Veronica Dini (Systasis Study Centre), Alberto Colorni (UNICEF Committee, Milan), Maurizio Azzollini (House of Charity, Milan), Elena Jachia (Cariplo Foundation).
Introduced and moderated by Domenico Vito (Hubzine Italia).
For further information: https://milano.biblioteche.it/news/tempo-di-legalita