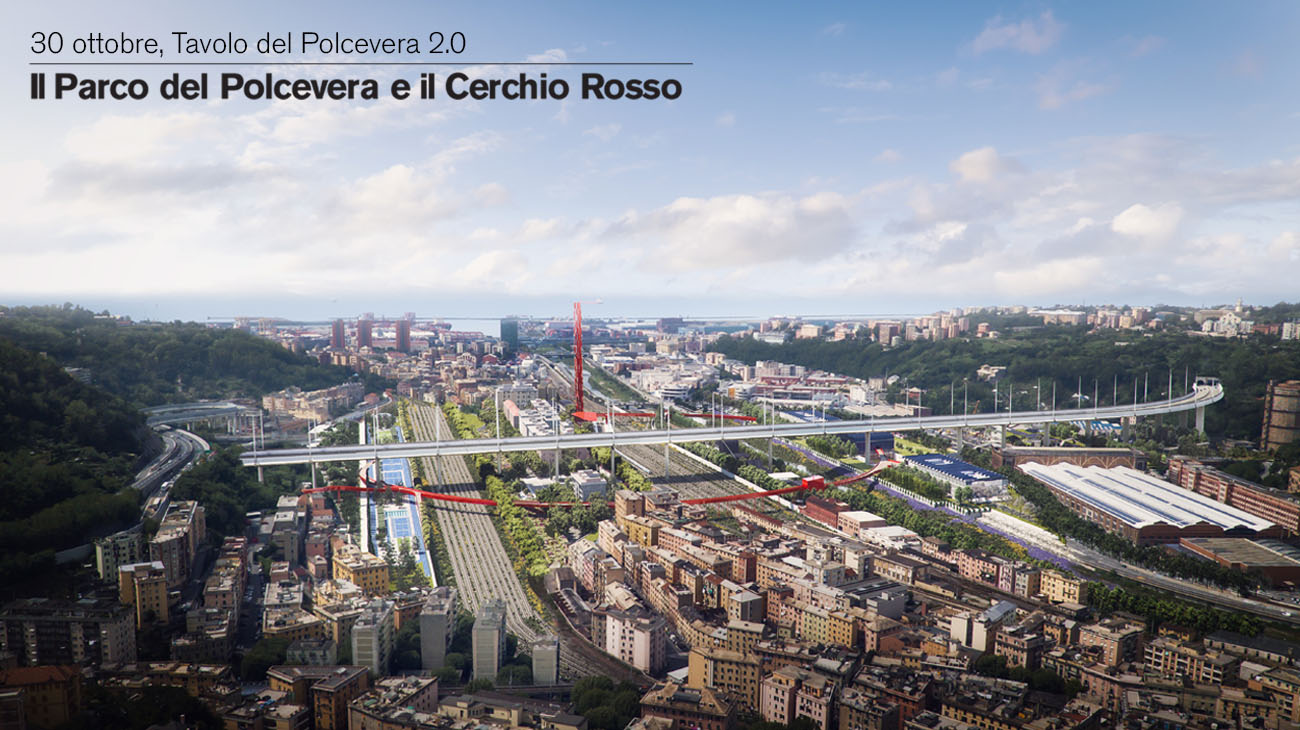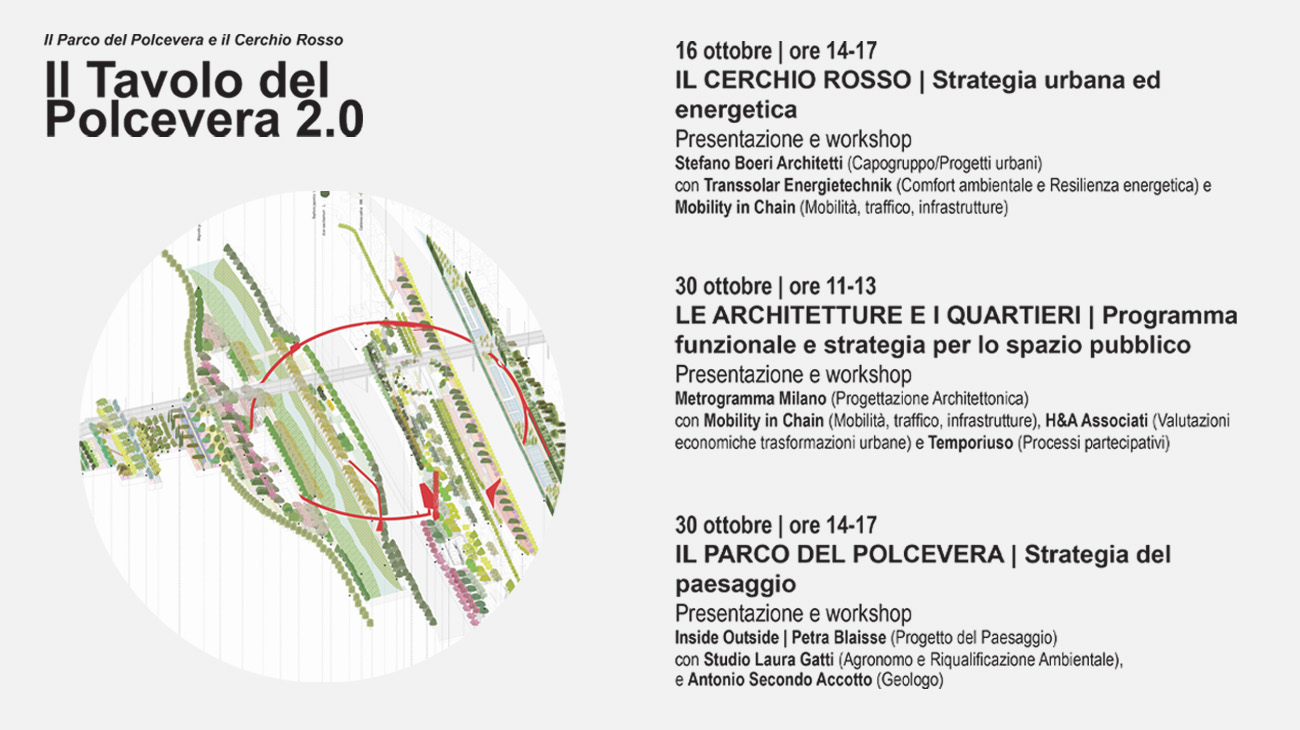 On October 30, Stefano Boeri Architetti takes part in support to the second "Table of Polcevera 2.0": a series of meetings, alongside the Municipality of Genoa, which allows residents, associations and interested groups to know, listen and make a critic contribution in the definition of the feasibility study of the Polcevera Park and the Red Circle.
The double appointment is structured throughout the day with presentations and workshops divided by schedules and themes: the first sees Metrogramma Milano, Mobility in Chain, H&A Associati and Temporiuso as protagonists in a meeting entitled "Architectures and Neighborhoods – Functional program and strategy for public space"; the second welcomes Petra Blaisse from Inside Outside, Studio Laura Gatti, Studio Luca Vitone and geologist Antonio Secondo Accotto at a table named "Polcevera Park – Landscape strategy".
The participatory process takes place during the entire month of October 2019 and saw Stefano Boeri Architetti as the protagonist on the first date – on October 16, alongside Transsolar Energietechnik and Mobility in Chain – entitled "The Red Circle – Urban and energy strategy".
For more information, follow the link: https:// smart.comune.genova.it/sezione/parco-del-ponte
To take part in the workshops with project designers and consultants, registration via email is recommended: [email protected]