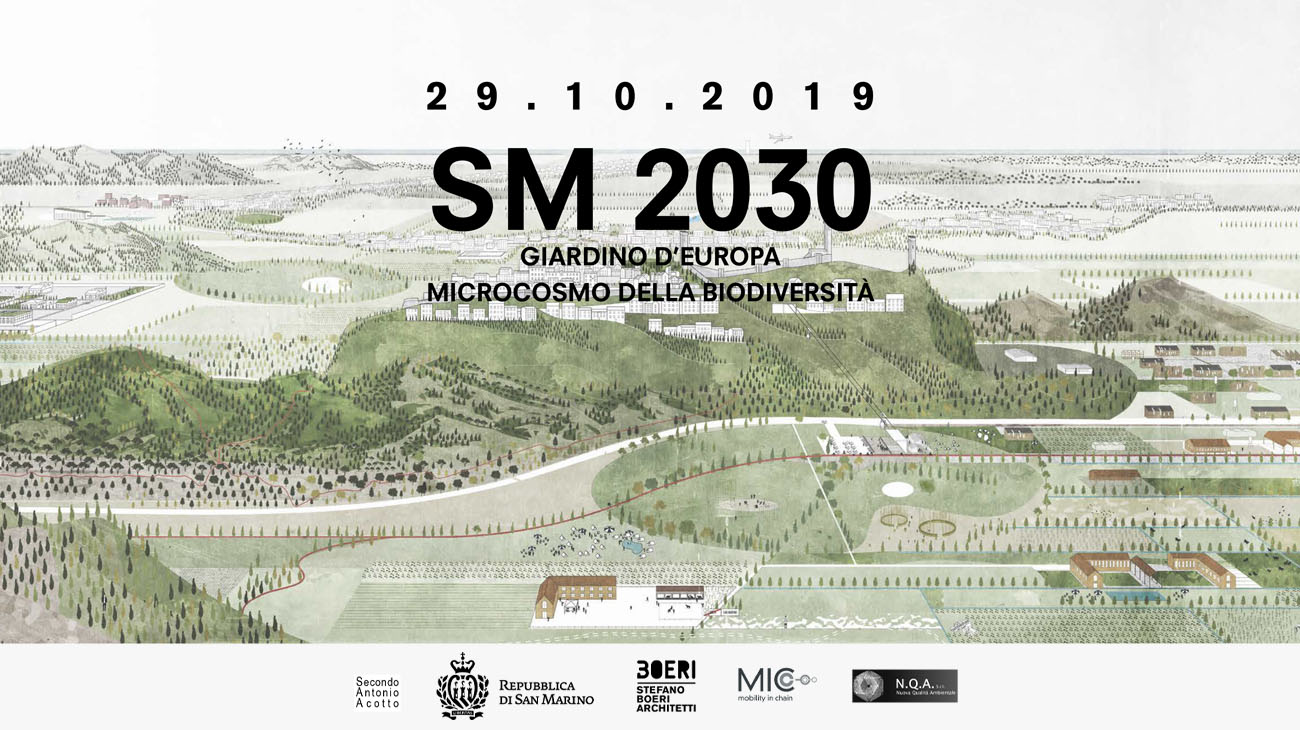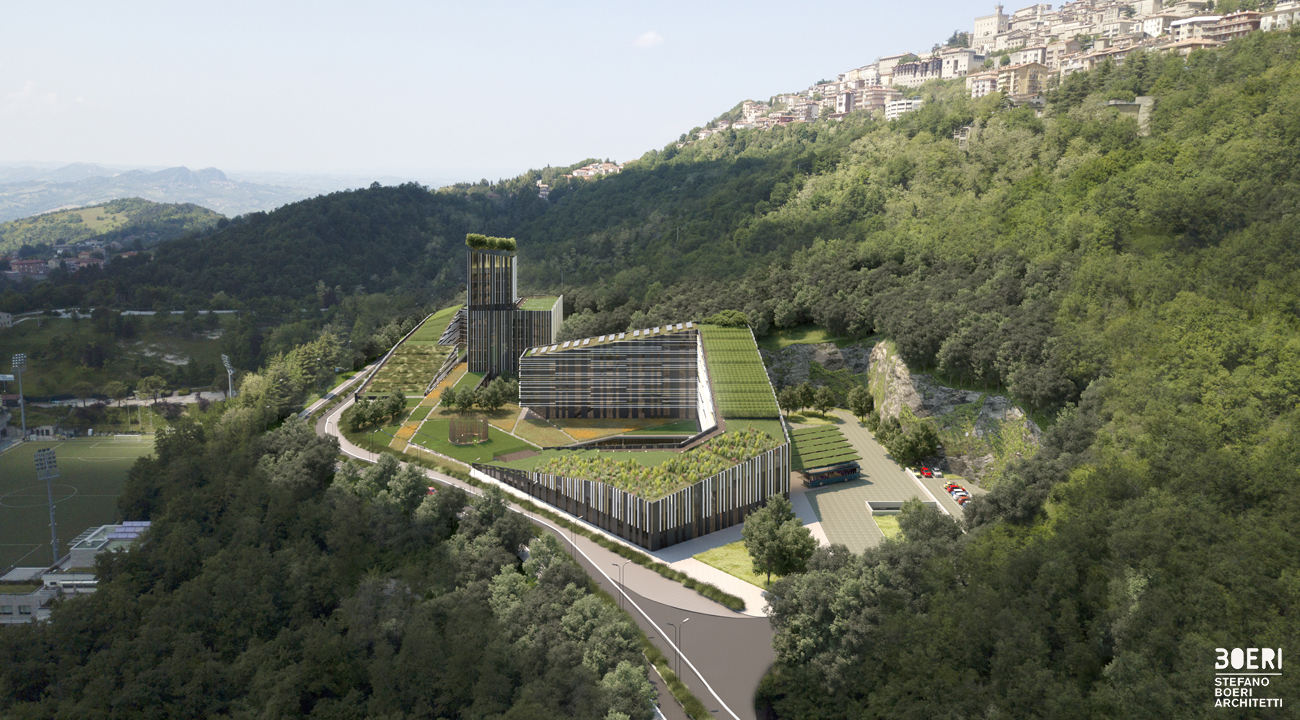 Tuesday, October 29th, at 5 pm at the Kursaal Congress Center, Stefano Boeri Architetti presents the new General Local Plan of the Republic of San Marino, named "SM 2030 – Garden of Europe, Microcosm of Biodiversity".
The presentation of the technical proposal highlights the main themes of the Plan: containment of soil consumption, securing the territory and planning a new mobility system, together with the preservation of historic centers, the specific classification of agricultural areas and regeneration of underused areas.
All the vision and strategies proposed – developed on the basis of an in-depth analysis and inspired by the 2030 UN Objectives for sustainable development – imagine San Marino as a European model of cultural, productive, faunal and plant biodiversity. A model of sustainability on the scale of small states that can become places of experimentation for sustainable regeneration policies, as an example for the whole world.
The new General Local Plan is the result of a long work that involved, besides Stefano Boeri Architetti, the Secretariat of State, the Territory and Environment Department and the competent Offices.
Along with the Plan, the project for a Forest School is also presented, as a training site that proposes a learning environment closely linked to the plant environment.