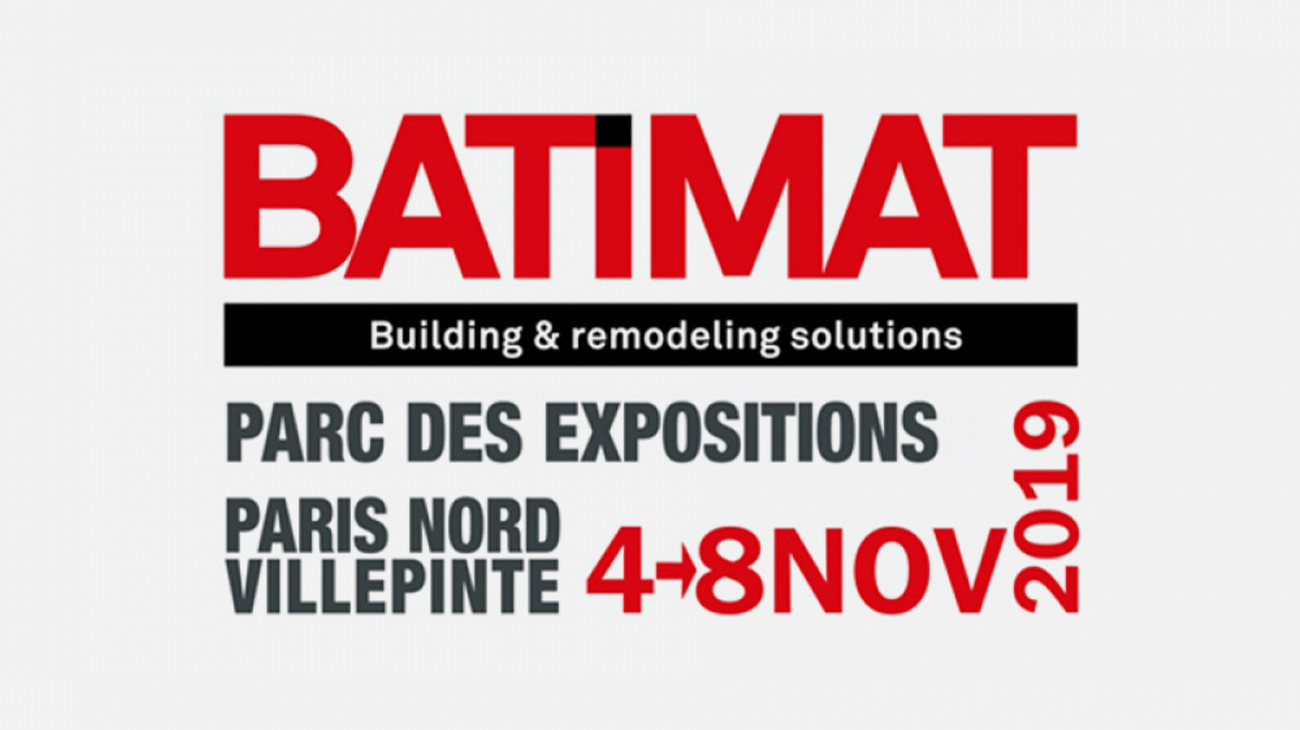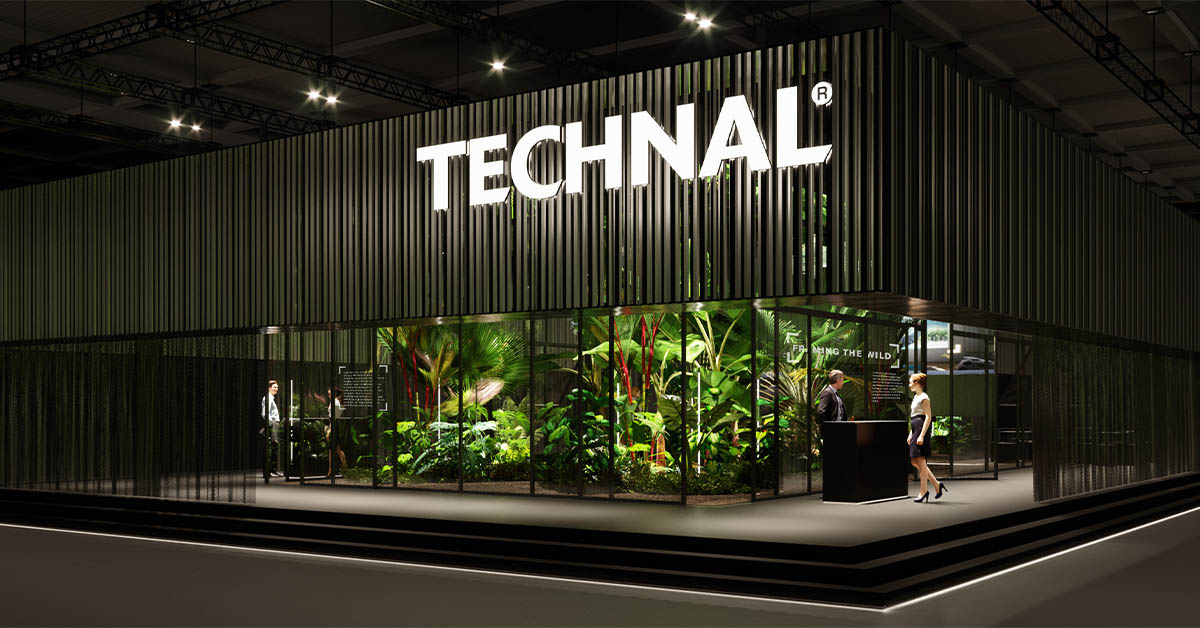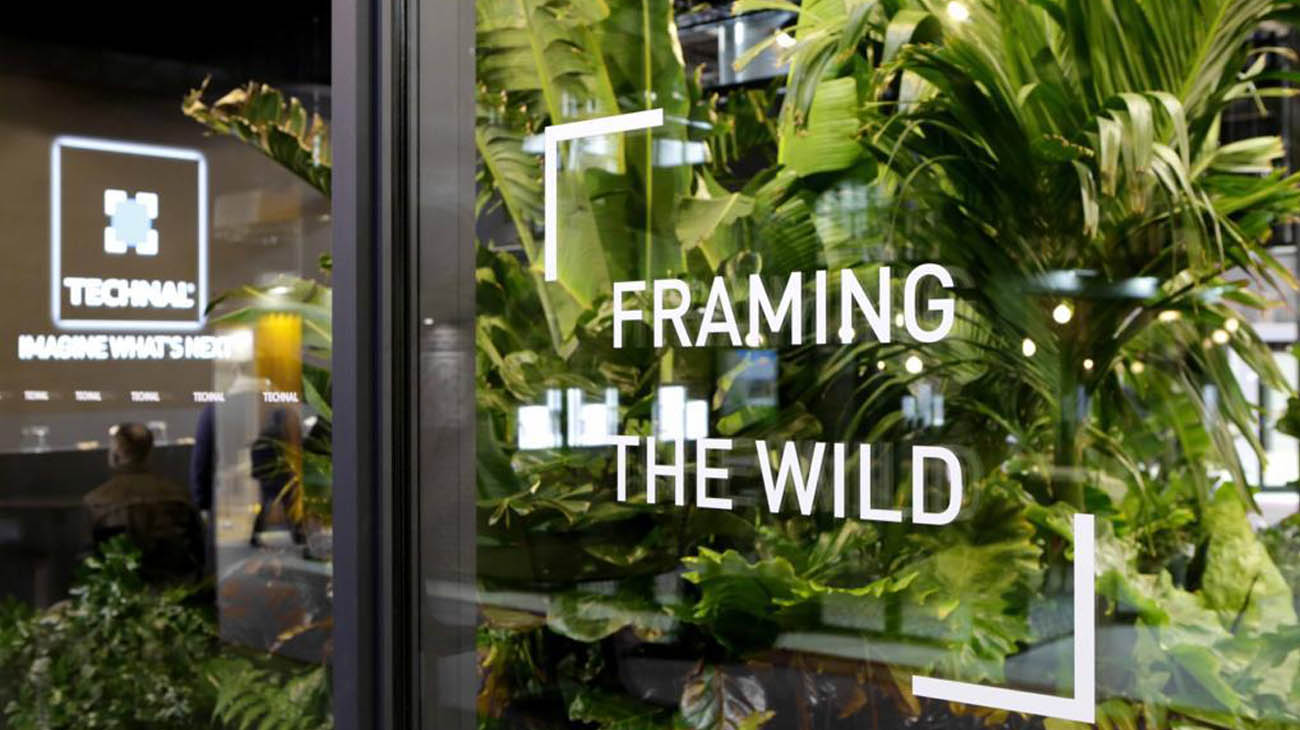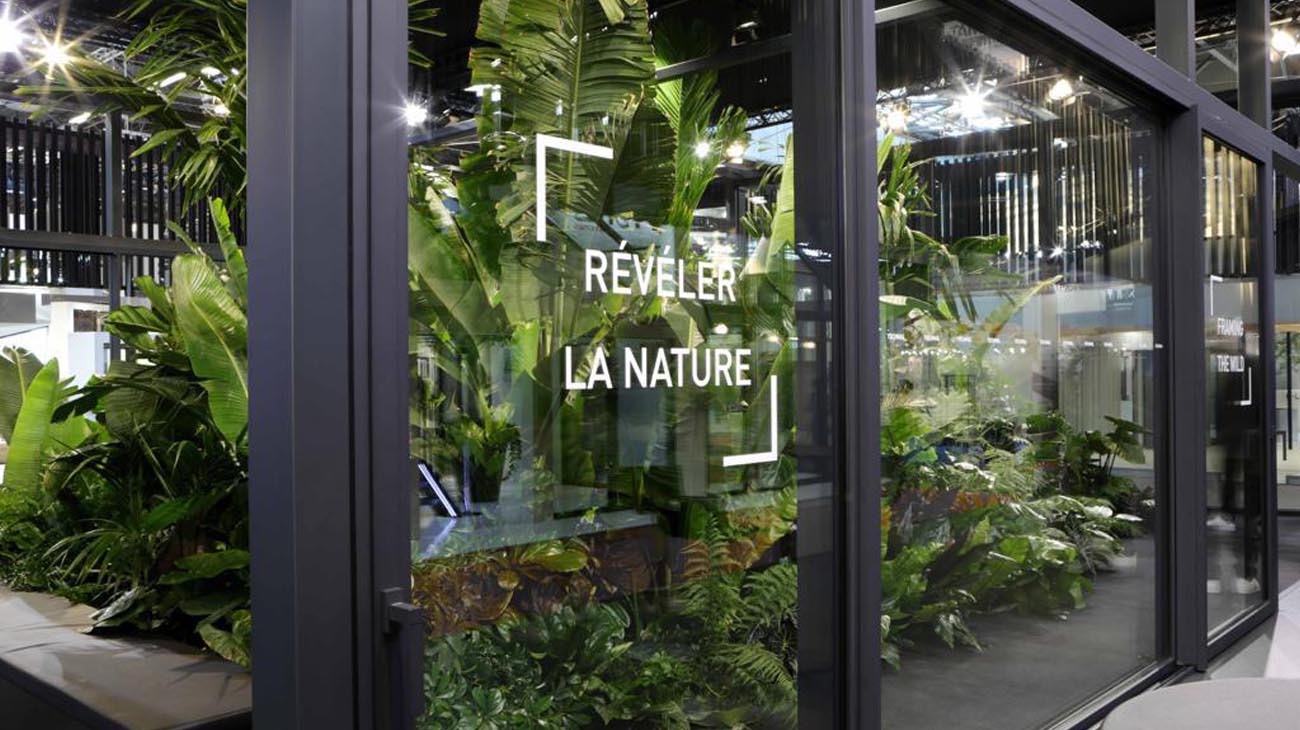 Stefano Boeri Architetti realizes the new Technal pavilion at Batimat 2019 where the relationship between natural and artificial and the proximity between the domestic and the external, natural environment are investigated. A space of 500 square meters, with a luxuriant nature in the center, entirely made with the most innovative profiles produced today by Technal.
The aluminum profiles employed are gigantic but with extremely elegant proportions, so as to completely dematerialize the threshold between interior and exterior while protecting the green treasure that is at the center of the installation, offering the pleasure of a bucolic parenthesis to the visitors of the renowned French fair.
The project is conceived to be sustainable from an environmental point of view, this is the reason why it is entirely made by recycled aluminum: «75R» by Technal, an innovative and unique material on the market today that joins the whole range of carbon-free solutions of the group.