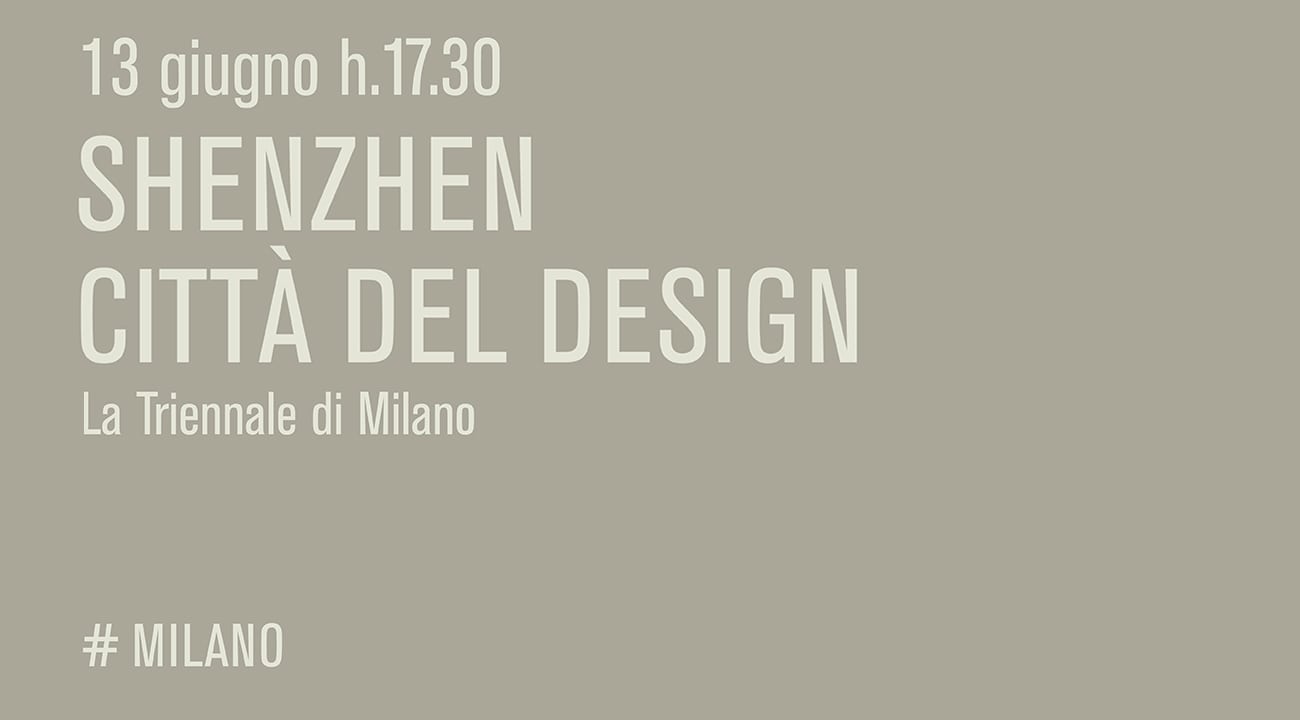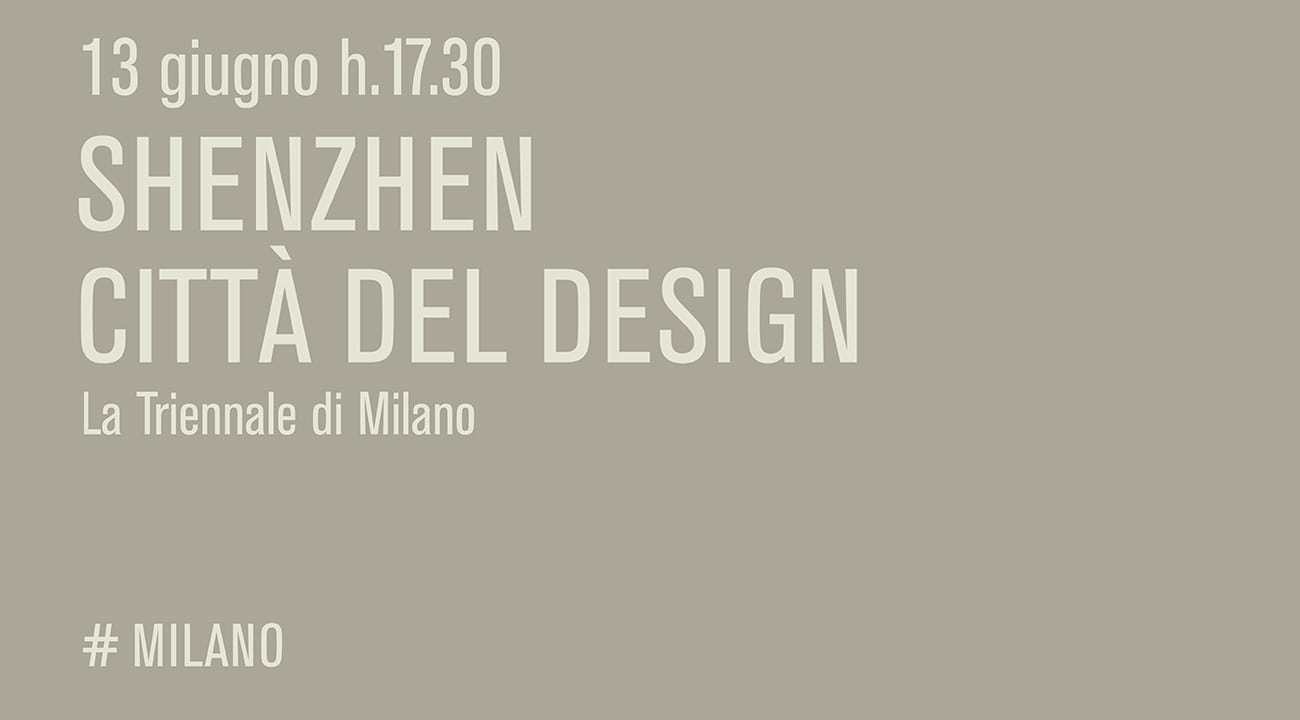 On Wednesday, June 13th, a special seminar Shenzhen The City of Design will be held at 5:30 pm at La Triennale di Milano, Salone d'Onore. Stefano Boeri will introduce the event as the President of the cultural Istitution.
Shenzhen – the UNESCO Creative City of Design 2008 – has chosen Milan, international capital of design and fashion culture, as the place for its presentation seminar.
The event is a confirmation of the growing relationship between China and Italy in the field of architecture and design.
The Shenzhen delegation – led by Mr. Wang Weizhong, the Party Secretary of CPC Shenzhen Municipal Committee – is going to present the results achieved in design and creative industries.
With Wang Weizhong will be present Song Xuefeng,  Consulate General of the People's Republic of China in Milano, Cristina Tajani, Councilor for Labor Policies, Production Activities, Commerce and Human Resources of the Municipality of Milan and Han Wangxi , Director of Shenzhen City of Design Promotion Office, Shenzhen Municipal People's Government.
In the early 80s Shenzhen was a small fishing village, today it is a metropolis in the south of China that combines its cultural heritage with the innovative one, has over 15 million inhabitants and has been inserted in the Top 20 of the most innovative cities on the planet. The Municipal Government of Shenzhen (Shenzhen Municipal Government) has strongly supported the design sector with significant investments, transforming the local manufacturing industry into an avant-garde pole.
For more information: http://www.triennale.org/evento/shenzhen-la-citta-del-design/