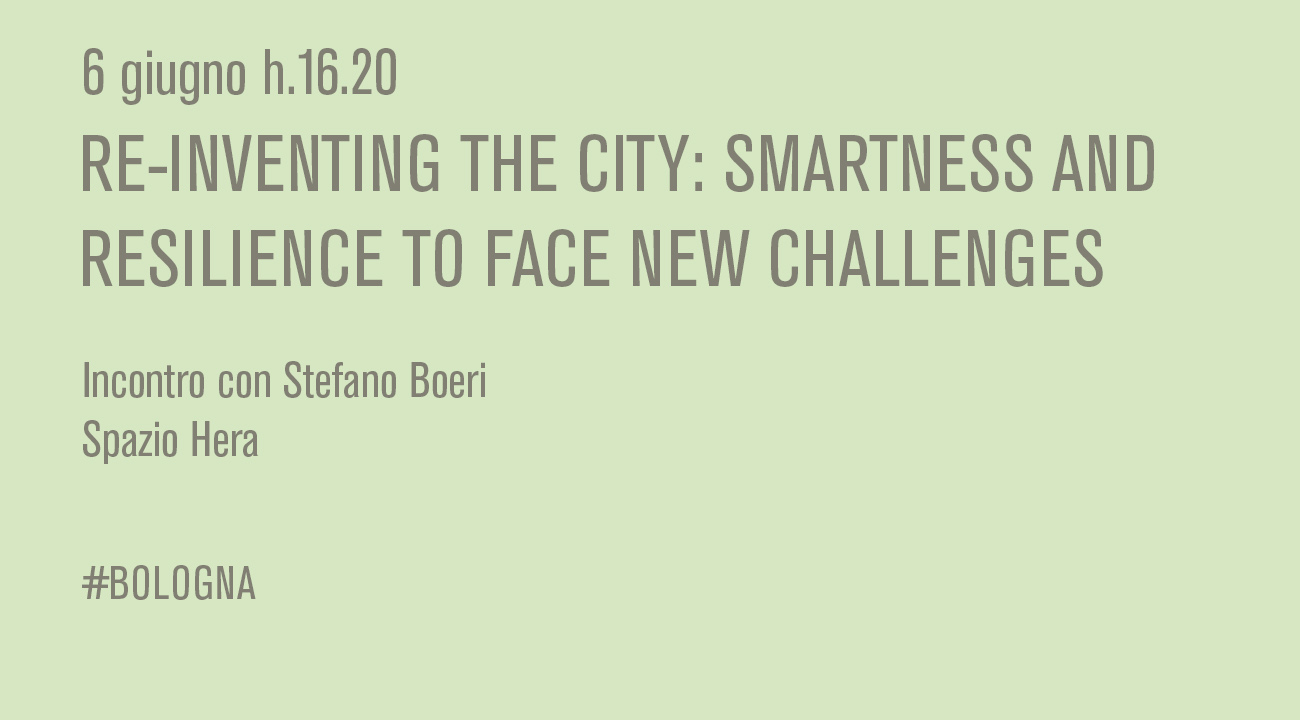 On Thursday June 6th, at 4.20 p.m. in Bologna, at Spazio Hera in Viale Berti Pichat, 2/4, Stefano Boeri will take part to the event entitled Re-inventing the City: Smartness and Resilience to Face New Challenges.
Stefano Boeri will talk about the idea of ​​the Manifesto on Urban Forestry, about the trend to make the concept of  Smart City collide with Forest City, about the Cities of the Future and the Future of Cities.
The event organized by Hera S.P.A. will be moderated by Antonio di Bella, Director of Rai News. Contributors to the meeting: Virginio Merola, Mayor of Bologna; Tomaso Tommasi di Vignano, Hera S.p.A. Executive Chairman; Paul Romer, Professor NYU Stern School of Business; Marcello Palazzi, Co-Founder, B Lab Europe & Global Ambassador, B Corps; Paola Viganò, Architect and Urbanist; Antanas Mockus, Senator of the República de Colombia – Former Mayor of Bogotà; Stefano Venier, Chief Executive Officer of Hera SpA..