ideas never stop: the workplace of the future
with stefano boeri, stefano goglio and francesco morace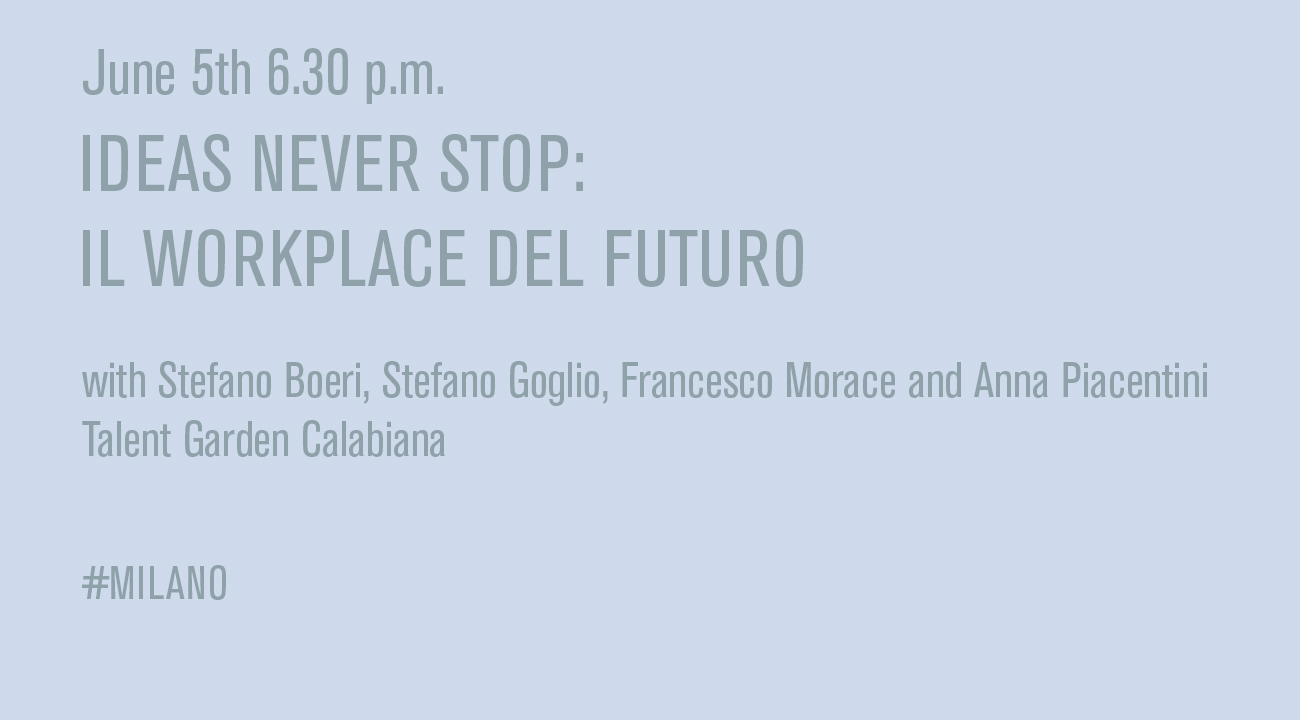 On Wednesday June 5th , at 6.30 p.m., at the Talent Garden Calabiana in Milan, Stefano Boeri will take part in the event Idea Never Stop: the Workplace of the Future.
The event is an occasion of debate on the new way of living the office and the working places in general starting from the result of a research commissioned by Nespresso to Accenture Interactive whose title is 
"The workplace of the future".
The talk is moderated by journalist and author Federico Taddia and the discussion will see the participation of  Stefano Goglio, General Director Nespresso Italia;  Francesco Morace, socilogist and writer; Anna Piacentini, AD of  People 3.0, Max Cremonini of Accenture.