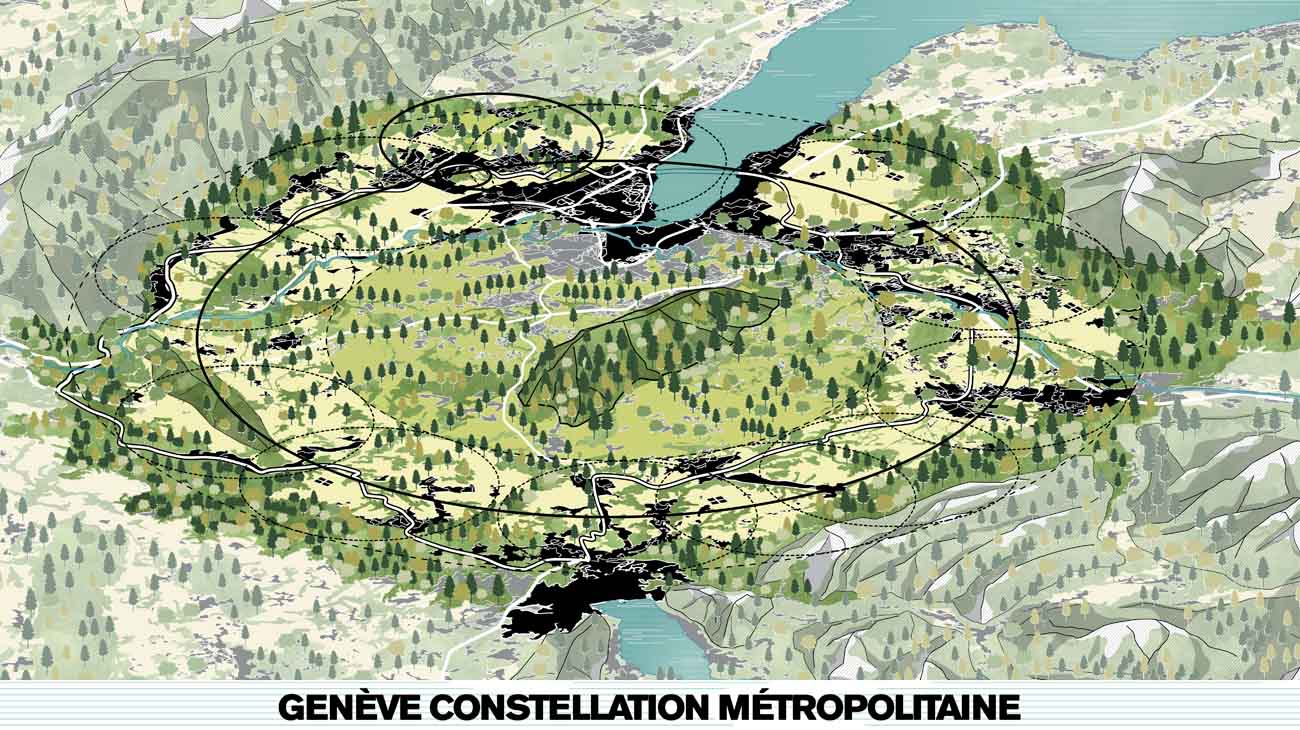 Thursday 24 September, from 3.30 pm, Stefano Boeri Architetti takes part at the final presentation of the new Great Geneva project, designed with a team of professionals as a transnational and polycentric metropolis, in the form of an urban constellation.
A system of eleven urban nuclei, including the two cities of Geneva and Annecy and two lakes, that will host the great mass of Salève at its centre, with the aim of establishing itself as the first planetary Biodiversity metropolis.
Around the Salève massif, the new Great Geneva will extend alternating urban areas, portions of agriculture and wooden areas, pursuing a final balance between energy consumption, zero-emission mobility, construction of new wood settlements, environmental compensation through forestry interventions and a circular economy system.
Together with Stefano Boeri, at the project presentation also take part: Eugenio Morello – Polimi LabSimUrb, Filippo Bazzoni – Systematica, Tommaso Bitossi – Transsolar, Michel Desvigne – MDP, Pier Paolo Tamburelli – Baukuh.
Follow the online event in streaming at the link: :  https://braillard.ch/activites/presentation-finale/
Partners of the Greater Geneva project:
Stefano Boeri Architetti, baukuh, Michel Desvigne Paysagiste, Transsolar Klima-Engineering, Eugenio Morello – DAStU Politecnico di Milano, Systematica, SAAS Sarl, Armin Linke, Richard Sennett, Bollinger + Grohmann, Martin Guinard-Terrin, Angelo Giuseppe Landi.