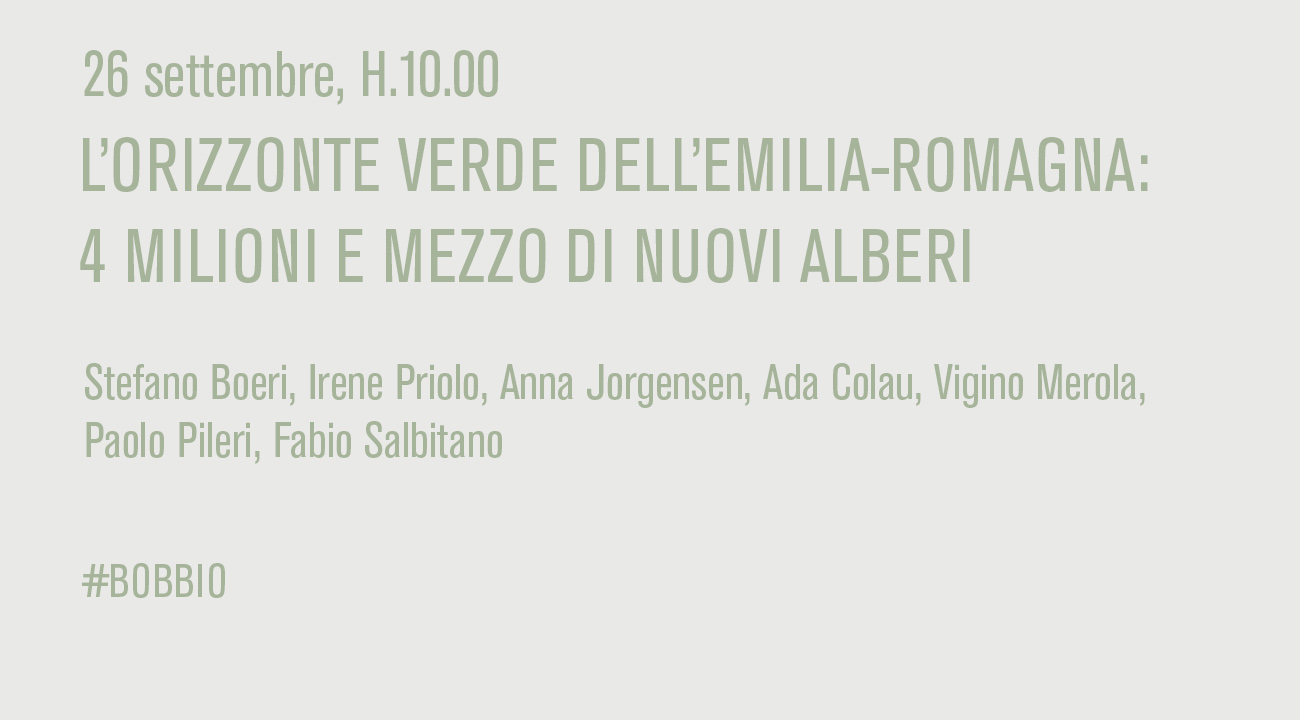 On Saturday 26 September 2020, a public presentation of the new green perspective for Emilia-Romagna: 4 and a half million new trees planted in the next five years, one for each of the inhabitants. One of the most important Urban Forestry actions aimed at tackling the climate crisis and improving air quality.
At the round table, moderated by the journalist Patrizio Roversi and starting after the institutional greetings, a speech by Stefano Boeri, flanked by Irene Priolo – Regional Councillor for the Environment, Anna Lagersen – University of Sheffield, Ada Colau – Mayor of Barcelona, Virginio Merola – Mayor of Bologna, Paolo Pileri – Politecnico di Milano (Creator of the VenTO cycle route), and Fabio Salbitano – Vice President of SILVA MEDITERRANEA; FAO Committee of Mediterranean Forestry Questions.
An initiative that underlines the importance of living nature as a precious ally in reducing climate-altering gases and adapting to climate change, but also to enrich biodiversity, protect and enhance the landscape, increase the quality of life and make the territory more attractive.
For more information, follow the link: : https://ambiente.regione.emilia-romagna.it/it/eventi/2020/l2019orizzonte-verde-dell2019emilia-romagna-4-milioni-e-mezzo-di-nuovi-alberi