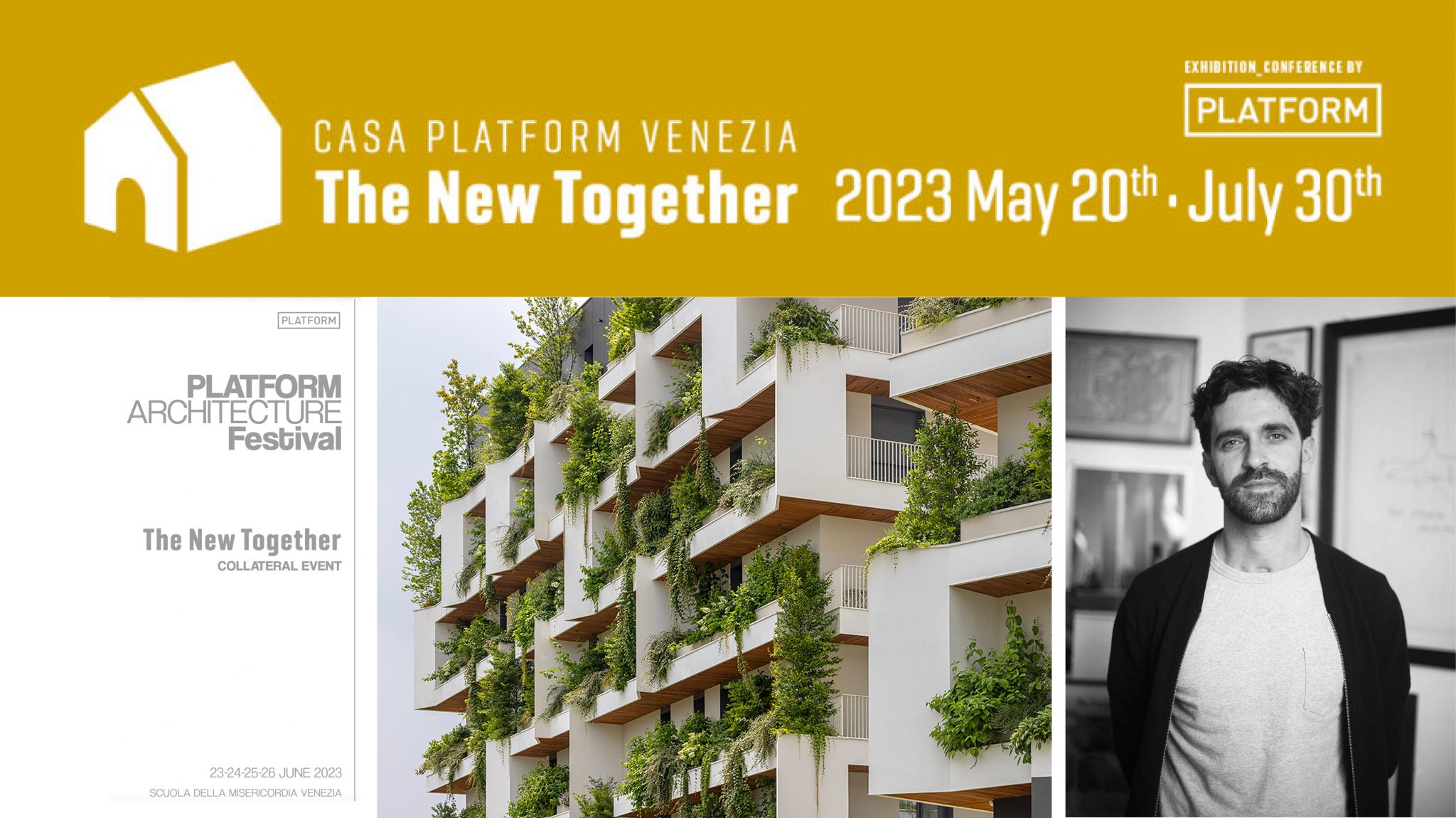 In the context of the collective exhibition The New Together, organized by PLATFORM and curated by Luca Molinari and Simona Finessi, involving 140 architecture studios from all over the world, the PLATFORM Architecture Festival is held from 23 to 26 June, with the participation of Paolo Russo, Project Leader of Stefano Boeri Architetti.
The architecture studios involved in The New Together are therefore called upon to tell their vision in the first person during the Festival, in four days of debate and confrontation with the aim of creating a real active platform in which to collect the visions, points in common and also contrasts of a new way of being together, through architecture and the heterogeneous languages that the Exhibition identifies.
On Monday 26 June at 3.30 p.m., Paolo Russo speaks about the philosophy behind Stefano Boeri Architetti's green projects, including Ca' delle Alzaie, the renovation of a former production area of about 11,000 square metres near the historic centre of Treviso, overlooking the river Sile, the protagonist of the exhibition The New Together.
The three buildings that form Stefano Boeri Architetti's intervention recall the qualities of the surrounding landscape, dialoguing with the context and the local flora: vegetation accounts for 51% of the project's surface area, about 2 hectares, with the planting of 400 low-trunk plants and 170 trees, 120 of which on the façades.
For more information: https://www.platformarchitecture.it/en/platform-architecture-festival-2/