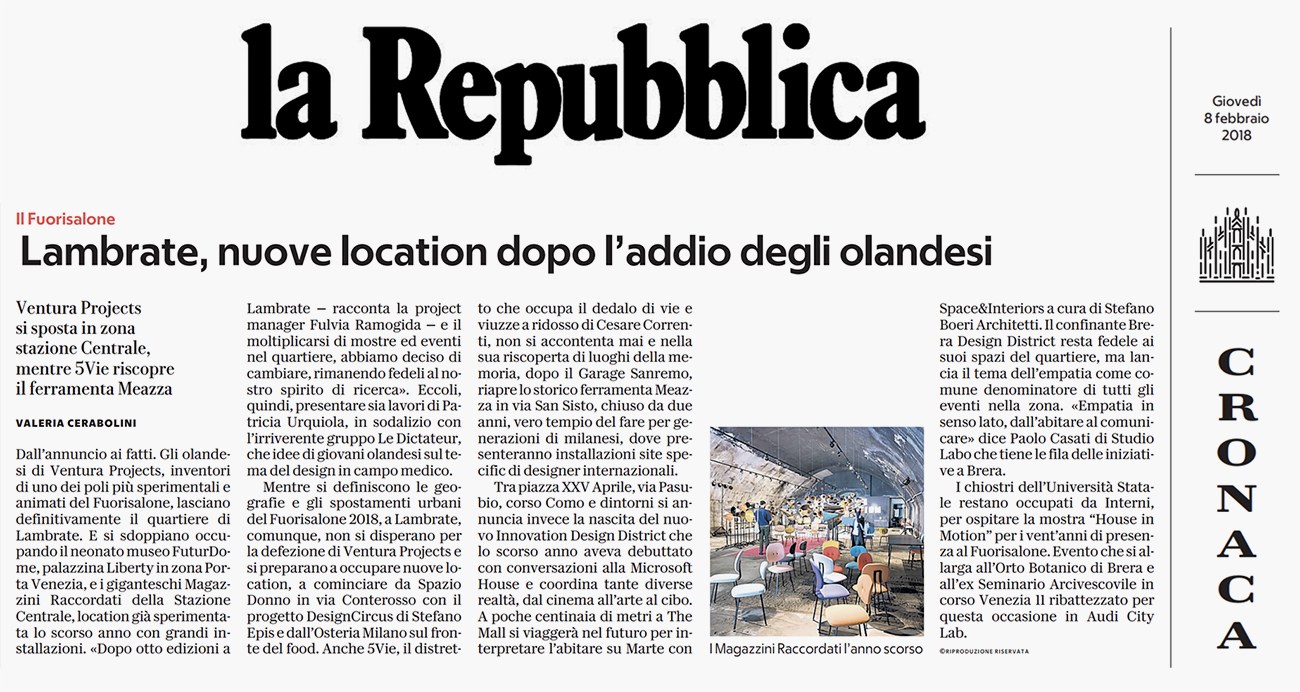 Thursday, February 8th, 2018
The Salone del Mobile 2018 was officially presented to the press on February 7th, with the speech by Stefano Boeri at the conference.
Therefore, the geographies and urban movements of the Fuorisalone 2018 are defined. In the heart of the new Innovation Design District at The Mallwe will travel in the future to interpret the new living on Mars with space&interiors by Stefano Boeri Architetti.
As a whole the IDD will coordinate many different realities in the areas between Microsoft House in Via Pasubio, Corso Como, Piazza XXV Aprile and surroundings.
The neighboring Brera Design District remains faithful to near spaces, but launches the theme of empathy as a common denominator of all events in the area.
The cloisters of the Università Statale remain occupied by Interni, to host the "House in Motion" exhibition for the twenty years of its presence at the Fuorisalone.
Ventura Projects moves to Central Station area.
5Vie, the district that occupies the maze of streets close to Cesare Correnti, in its rediscovery of places of memory, after the Garage Sanremo, reopens the historic Ferramenta Meazza in via San Sisto, temple of doing for generations of Milanese.