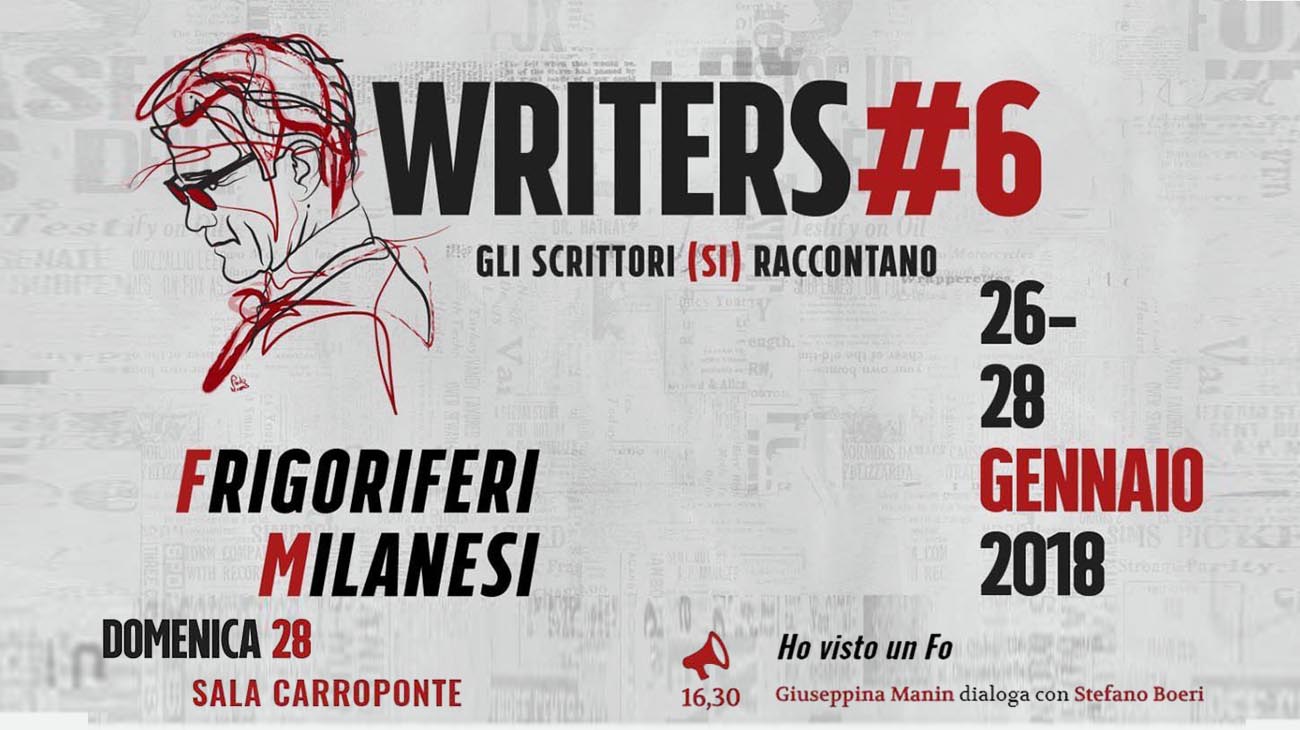 Revolution in theater is the theme of the dialogue "Ho visto un Fo", with Stefano Boeri and the writer Giuseppina Manin, which  presents her book dedicated to Dario Fo, on January 28th at 16:30 pm at Sala Carroponte of Frigoriferi Milanesi, Via Giovanni Battista Piranesi 1,  in Milan.
The event is part of the program of the sixth edition of the literary festival Writers #6  – the writers tell (about themselves) curated by Frigoriferi Milanesi.
"Pier Paolo Pasolini e il Sessantotto" is the main theme of this year. Conversations between tradition and avant-garde, art and culture, dialogues, lectures, projections and musical moments. For the visitors it's an opportunity to talk with writers and artists in an informal atmosphere, which joins authors and readers.
For more information: http://writersfestival.it/