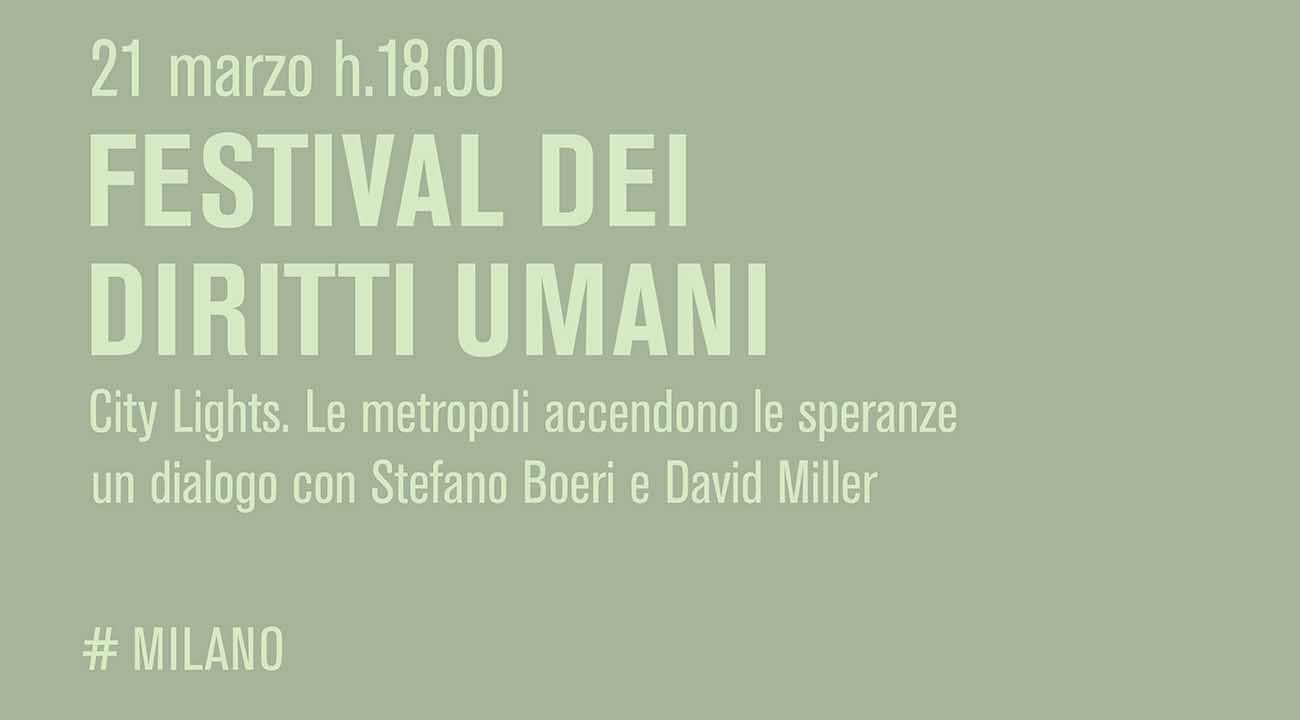 On Wednesday, March 21st Stefano Boeri participates to the third edition of the Human Rights Festival in Milan, a cultural event created to raise awareness on human rights. The theme of 2018 is the Devastation of the Earth and how this looting weighs on human rights.
City Lights TALK. Metropolis enlights hopes
Salone d'Onore
6:00 pm
A growing population, increasingly gathered in cities. Metropolis can be the solution to big contemporary issues. As long as we don't act as for Leonia, the imaginary city of Italo Calvino that was throwing everything in the garbage, making it «a fortress of indestructible wastes».
With:
Stefano Boeri, architect and urbanist
David Miller, North America area Director of C40 Cities and Ambassador for Inclusive Climate Action
moderates Elisabetta Soglio (director of Buone Notizie – Corriere della Sera)
The event is organized by "Reset-Human Rights" with the support of the UN High Commissioner for Refugees (UNHCR), Ministry of Environment and Protection of Land and Sea, Foreign Affairs and International Cooperation, Metropolitan City of Milan, Municipality of Milan, Milan University-Bicocca, Amnesty International Italia, Legambiente, Lawyer's Association of Milan, Provincial Association of Surgeons and Dentists of Milan.
Consult the program of the event that will take place from March 20th to  24th: http://festivaldirittiumani.it/programma-2018/