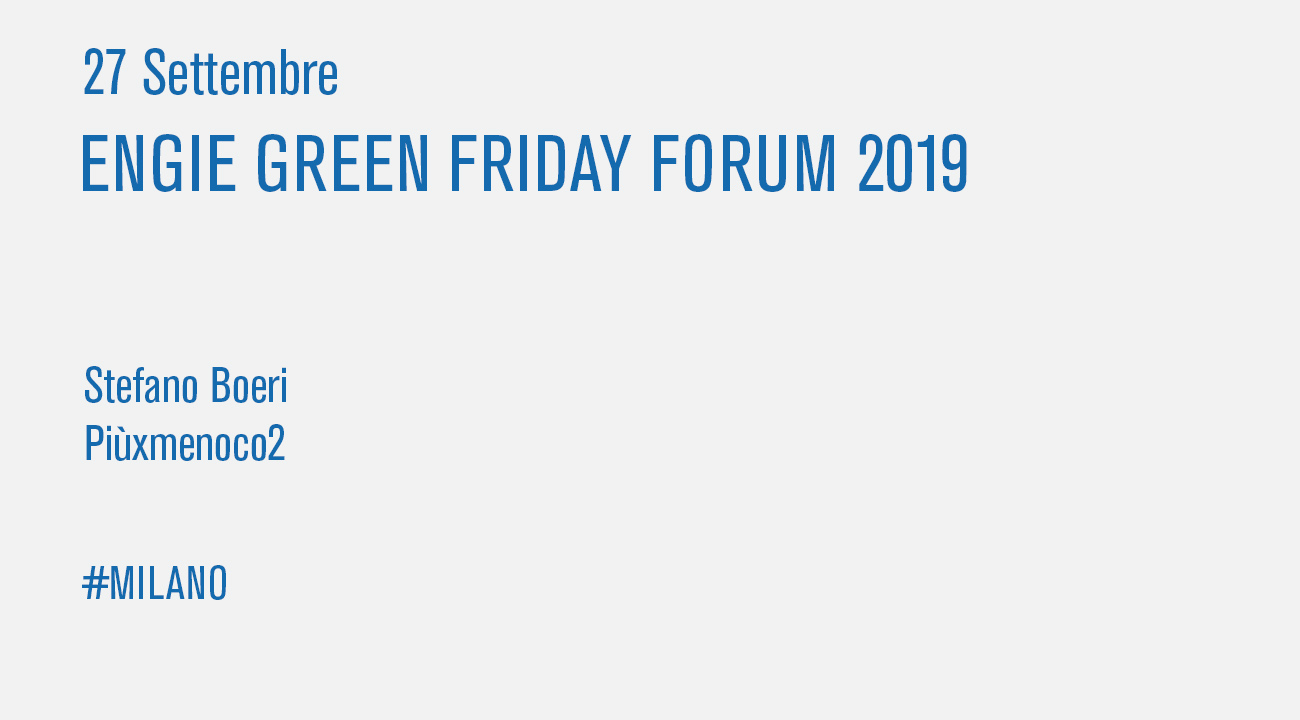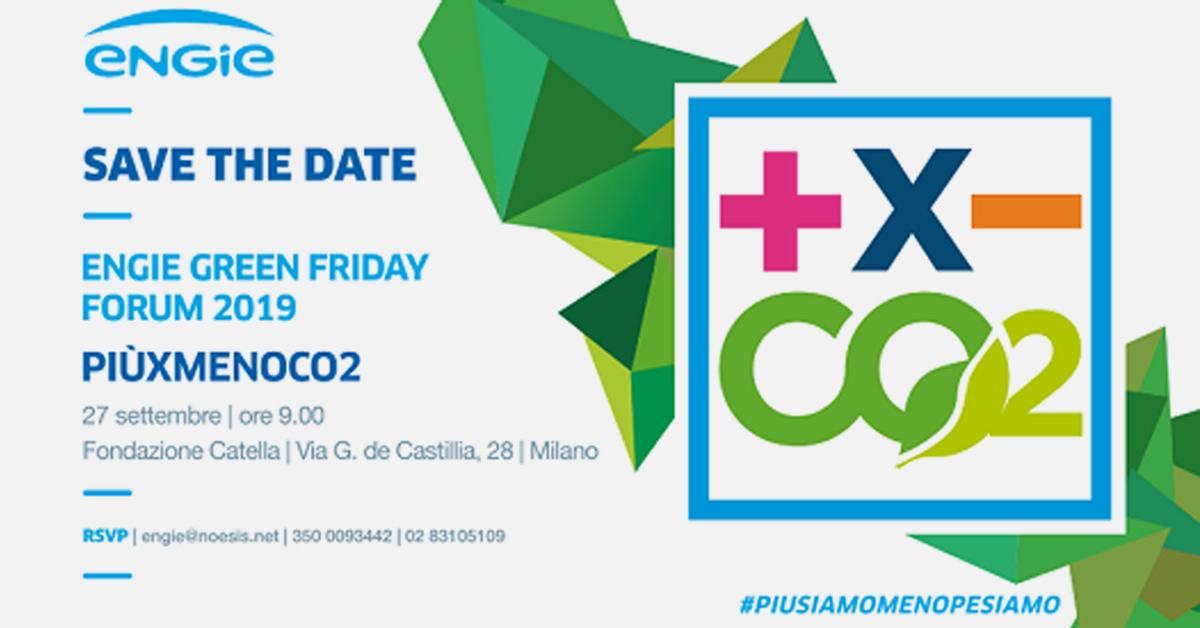 On Friday September 27th, the event PIUXMENOCO2: Engie Green Friday Forum 2019 takes place at the Fondazione Riccardo Catella.
At 11.45 a.m., Stefano Boeri dialogues with Roberto Buizza, physicist and climatologist, on the theme of "The science that disseminates and acts" and "The responsible role of architecture in cities".
The Engie Green Friday Forum is an open debate with aims to investigate concrete actions and solutions to face the global challenges, increase awareness and involvement of people.
Click on the link below to subscribe: https://www.engie.it/en/engie-green-friday-2019