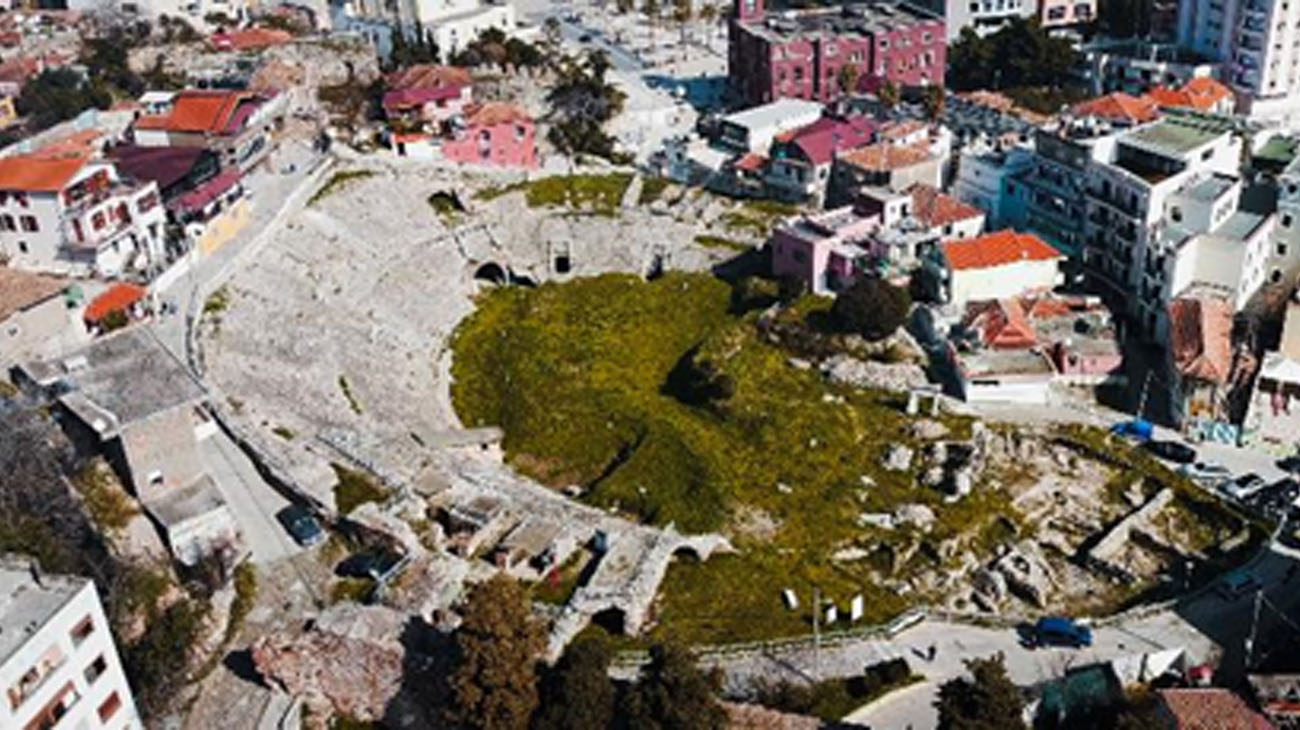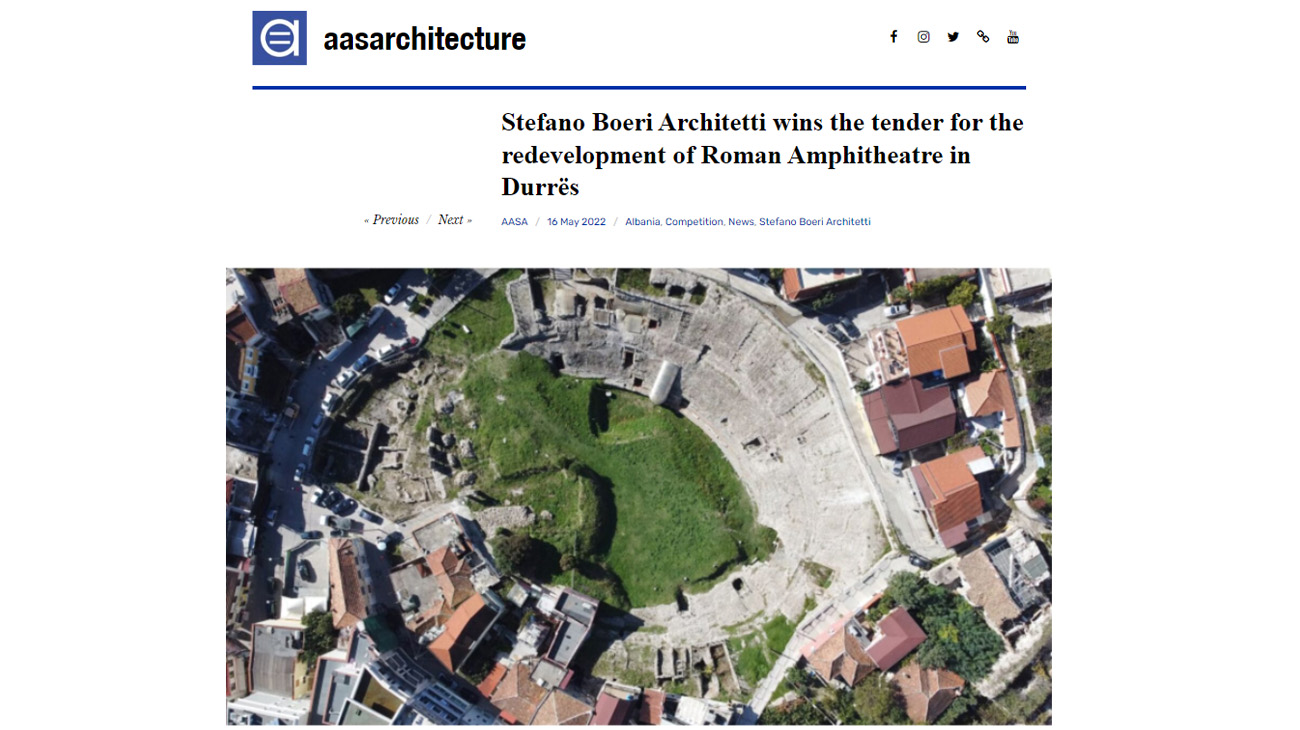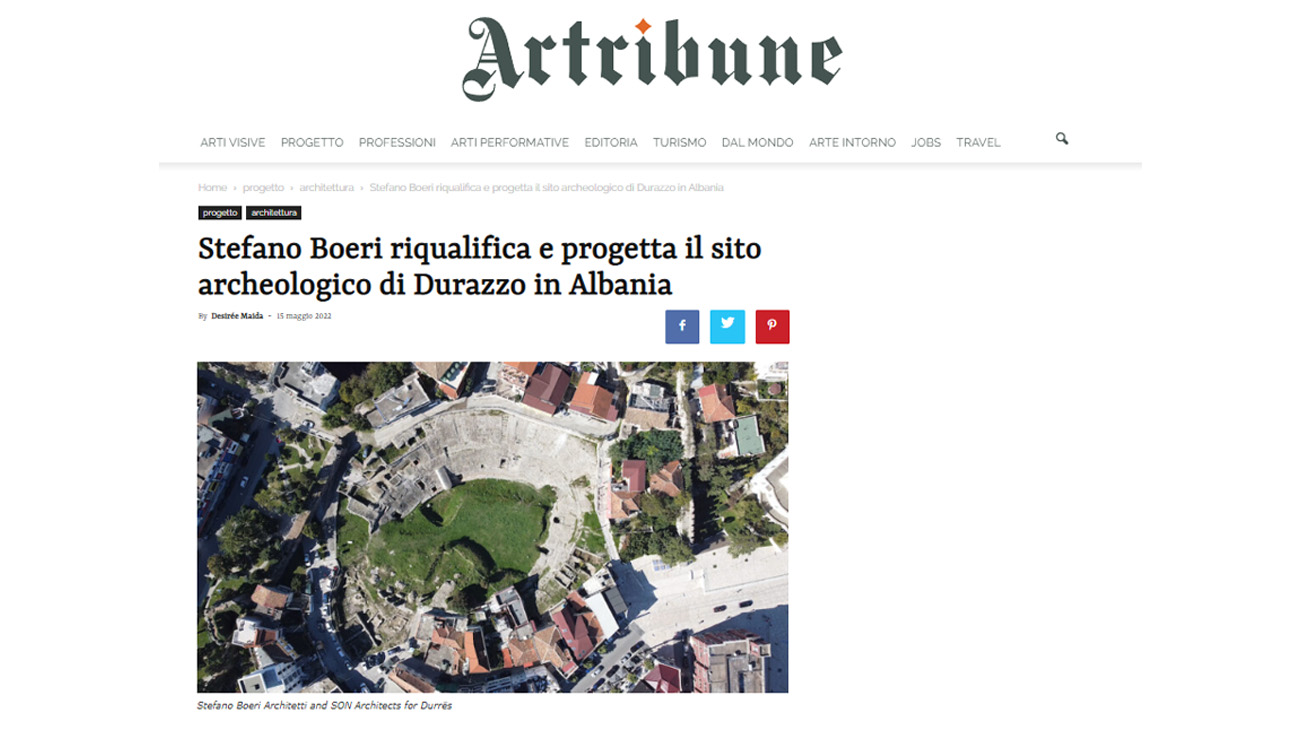 Stefano Boeri Architetti, together with SON Architects, winner of the competition organized by the Ministry of Culture and the Albanian-American Development Foundation (AADF) for the conservation, presentation, interpretation, enhancement and design of the Roman Amphitheater, the Byzantine Forum, the Roman Baths and a series of urban routes in the historic center of Durres.
The project creates an Archaeological Park in the heart of the city of Durrës for residents and visitors. The city of Durres, one of the most important archaeological sites in the Mediterranean, is set to become the cultural gateway, a hub and a magnet for Albania. The region with its amphitheater playing a leading role as an icon in the heart of the city.
"The Durrës Amphitheatre is not just a cultural monument, but a representation of the symbolism of city of Durres, an evidence of the past glory of this ancient city, which must be returned to the attention of every visitor of Durrës. The centuries have cast a shadow but have not extinguished the light of the immense cultural wealth of Durrës, hence the project for the conservation and revitalization of the amphitheatre is necessary to restore some of the 'lost' glory. The amphitheatre will have to come to light in all its grandeur and to be part of a cultural map of Durrës, aiming to connect through a network of paths all the monuments of the city. Durrës has an extraordinary archaeological wealth and there is a lot more to discover, yet all roads, should lead us to the amphitheatre" explains Elva Margariti, Minister of Culture of the Republic of Albania.
The project was covered by numerous international newspapers such as Artribune, A as Architecture