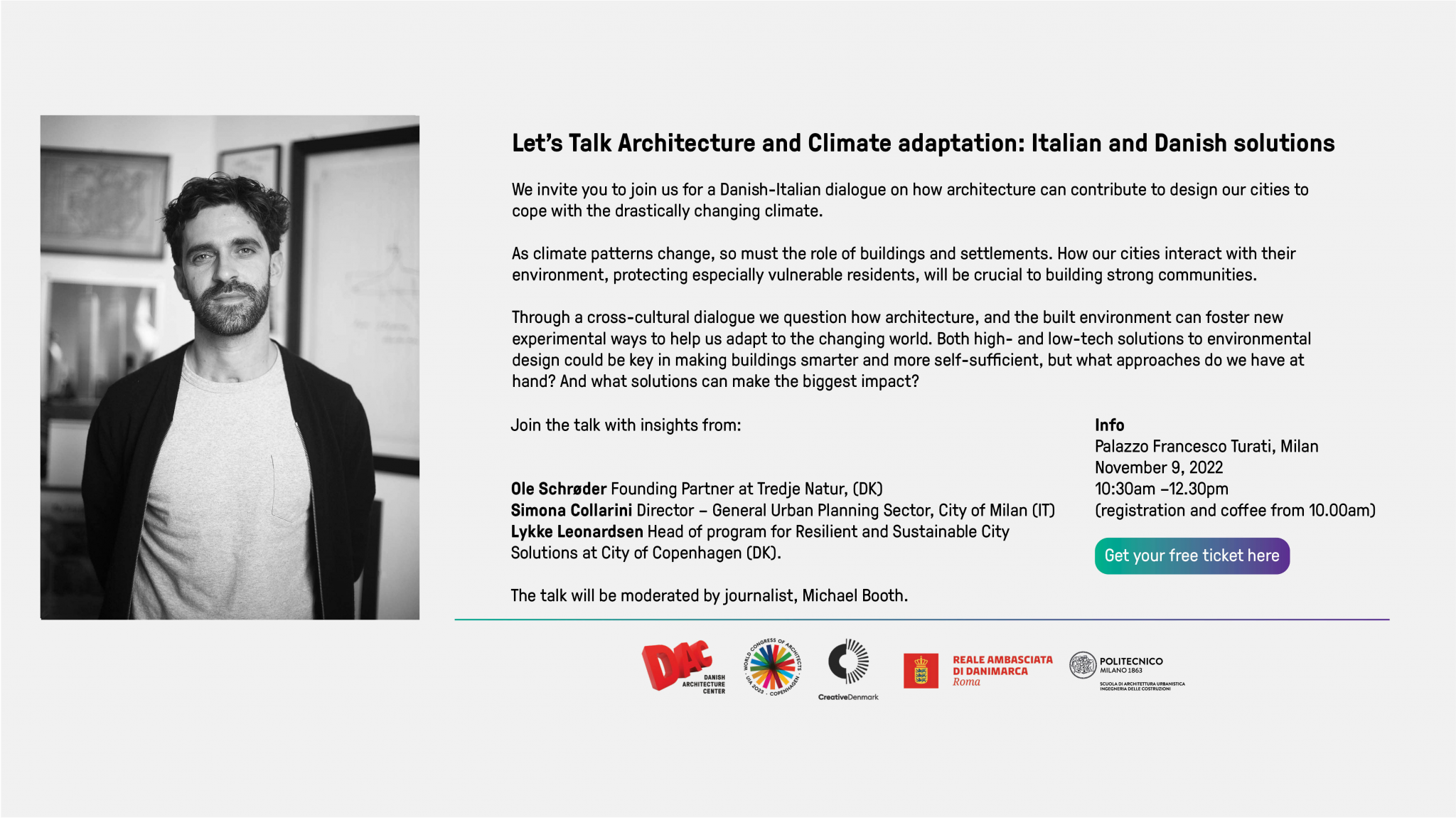 On November 9th, the Embassy and the Danish Architectural Centre (Dansk Arkitektur Center) present Let's Talk Architecture & Climate Adaptation: Italian and Danish Solutions, an intercultural dialogue between architects and urban planners on how design can promote new solutions to cope with drastic climate change at the Palazzo Francesco Turati in Milan.
Joining Ole Schrøder, founding partner of Tredje Natur, at 10.45 a.m. is Paulo Russo, Project Leader of the Stefano Boeri Architetti studio, who will analyse some of the most effective technical solutions for adapting buildings to contemporary climate challenges. Paolo Russo also participates in the podcast 'Let's talk architecture', which features the creative and innovative minds behind the future of buildings and cities.
Other speakers include Simona Collarini, Director of the General Urban Planning Sector of the Municipality of Milan and Lykke Leonardsen, Programme Manager for Resilient and Sustainable City Solutions of the Municipality of Copenhagen.
The talk is moderated by journalist Michael Booth.
For more information: https://www.eventbrite.dk/e/lets-talk-architecture-climate-adaptation-italian-and-danish-solutions-tickets-441587138017