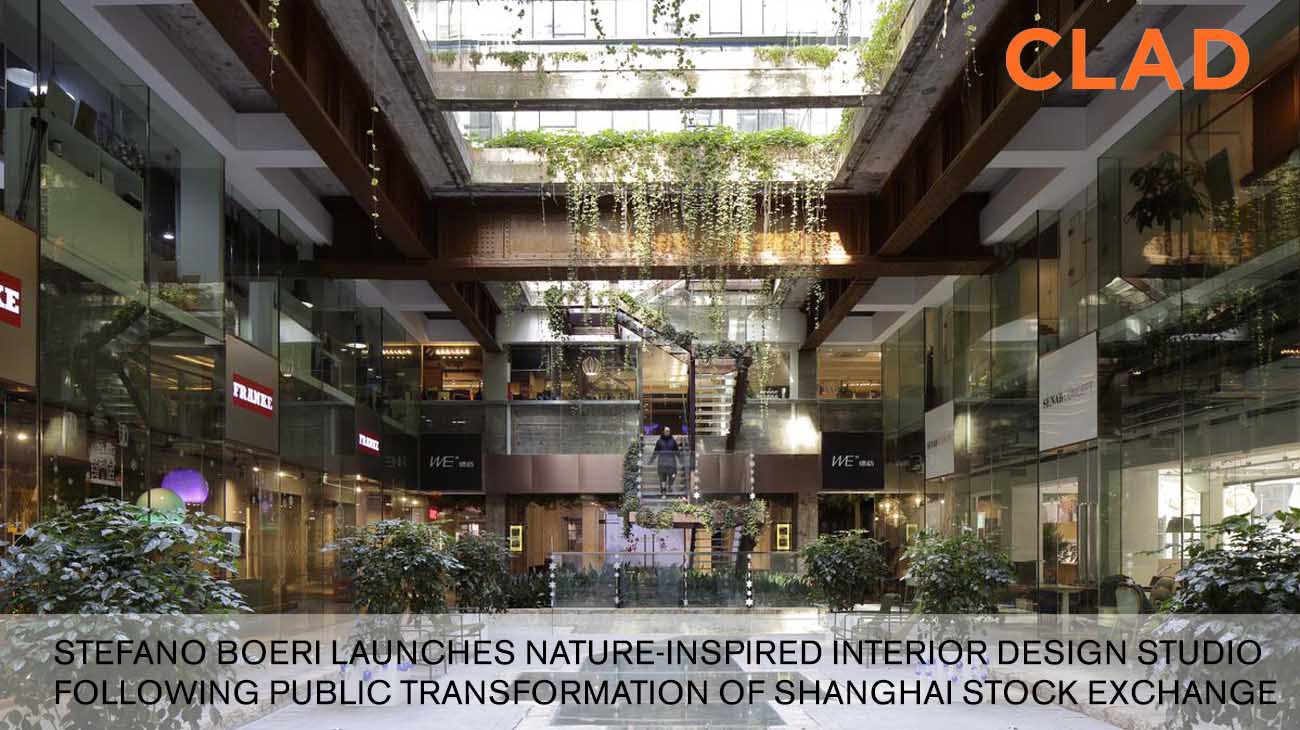 Stefano Boeri Architetti launches the interior design studio following three important projects realized in China, among which the Easyhome Top Design Center a Lize, a commercial complex in Shanghai and the renovation of Shanghai Stock Exchange building in Jiujiang Road 501. The latter is a public transformation of the ancient Shanghai Stock Exchange into a multifunctional hub for the city and at the same time a focal point for cultural exchange between China and Italy, dedicated to design and including a contemporary art gallery and two multi-purpose collective spaces.
Stefano Boeri in the interview to Clad tells about the creation of Stefano Boeri Interiors that was suggested by the success of this project. "More than being an "expansion" into the world of interior design, this is a matter of seizing an opportunity to take on new challenges. We always try to have a holistic approach towards architecture, and subsequently to the variety of disciplines that are part of it – be it interior or product design, or even urban design. Our approach somehow remains the same: the intersection between sustainability and a dialectic process to be established with urbanism, although  we obviously adapt to specific situations in terms of scale."
The new group has already started working on the design of the interiors of different projects of Stefano Boeri Architetti: the approach is coherent with the one already practiced by the studio.  The studio adopts  strategic urban perspectives that also condition the vision of interior spaces. With this mindset the projects transform passages and courtyards into green and vital oasis, thus lengthening the urban space inside the built volumes.
Original article on Clad Global: http://www.cladglobal.com/CLADnews/architecture-design/Stefano-Boeri-launches-nature-inspired-interior-design-studio-following-public-transformation-of-Shanghai-Stock-Exchange/337005