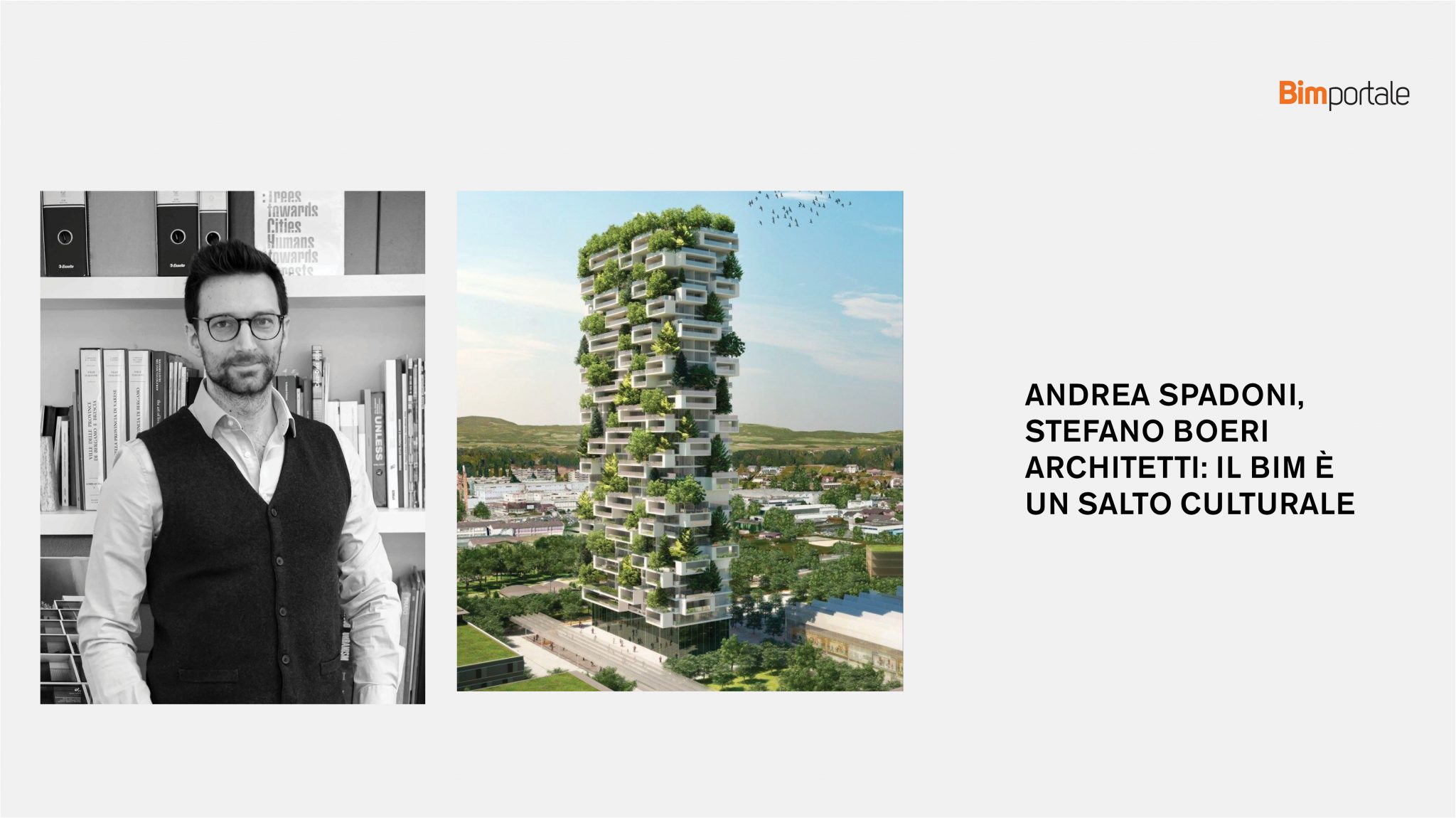 On the website BIM Portale, Benedetta Bagni interviews Andrea Spadoni, BIM Manager at Stefano Boeri Architetti, about the challenges and future of BIM tools.
The article presents Andrea Spadoni's background, from his previous work at Stefano Boeri Architetti to his ideas on the development and full implementation of BIM in all the firm's operational processes.
"In the last year there has certainly been a wide adoption of BIM by public administrations, thanks also to ministerial decrees, so we are beginning to see much more structured processes. There is still a lack of uniformity of requirements, but I believe we will see a marked improvement within a few years.
The message we must get across to the construction world, for those who are not yet convinced, is the added value that BIM brings at all levels," says Andrea Spadoni.
To read the full article: https://www.bimportale.com/andrea-spadoni-stefano-boeri-architetti-bim-un-salto-culturale/