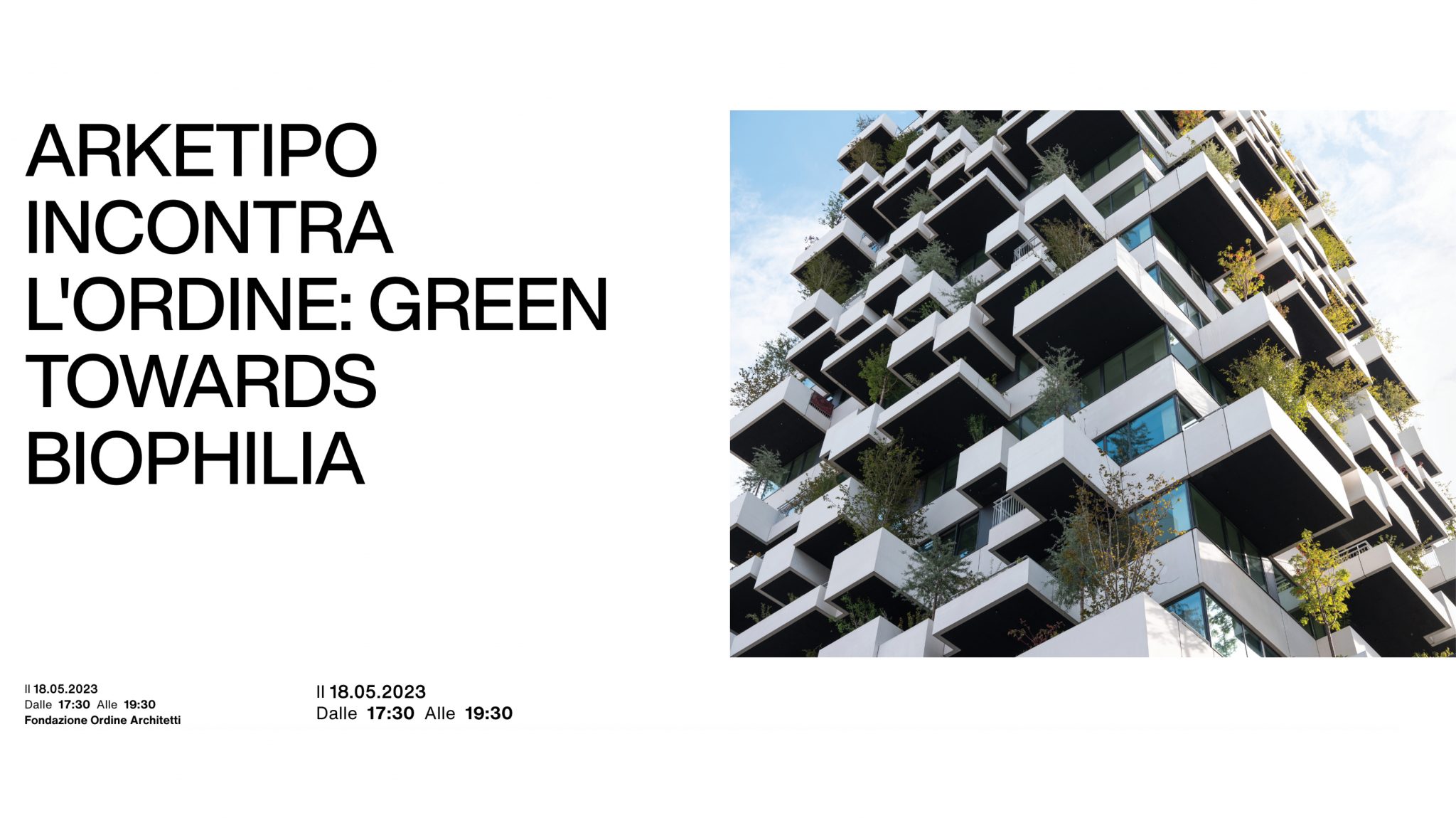 Thursday May 18th, from 17:30 to 19:30 is the third event of the 2023 cycle "Arketipo incontra l'Ordine" (Arketipo meets the Order), a training initiative that the magazine Arketipo is organising in collaboration with the Order and Foundation of the Order of Architects P.P.C of Milan, with the participation of Paolo Russo, Project Leader of Stefano Boeri Architetti.
The event, which is held at the headquarters of the Order of the Province of Milan, in via Solferino 17, is entitled GREEN TOWARDS BIOPHILIA, and is dedicated to the relationship between the built environment and nature in the field of architecture, with the aim of providing technical and cultural insights into the various aspects of design, starting from the analysis of realised projects.
After the institutional greetings of Manuele Salvetti, head of the cultural activities of the Foundation of the Order of Architects of Milan, from 17:45 – 18:45 Paolo Russo presents the visions and projects of Stefano Boeri Architetti in a speech entitled Green Obsession. As a symbolic episode, also chosen as the cover image of the event, Trudo Vertical Forest, the first Vertical Forest dedicated to social housing in Eindhoven, will be presented.
Participation in the event guarantees the recognition of 1 CFP in self-certification, and it is also possible to follow it online on Facebook (free of charge, without registration).
For the full programme: https://www.arketipomagazine.it/arketipo-incontra-lordine-green-towards-biophilia/
For more information and registration: https://ordinearchitetti.mi.it/it/formazione/eventi-formativi/copia-di-arketipo-incontra-lordine-green%20towards%20biophilia