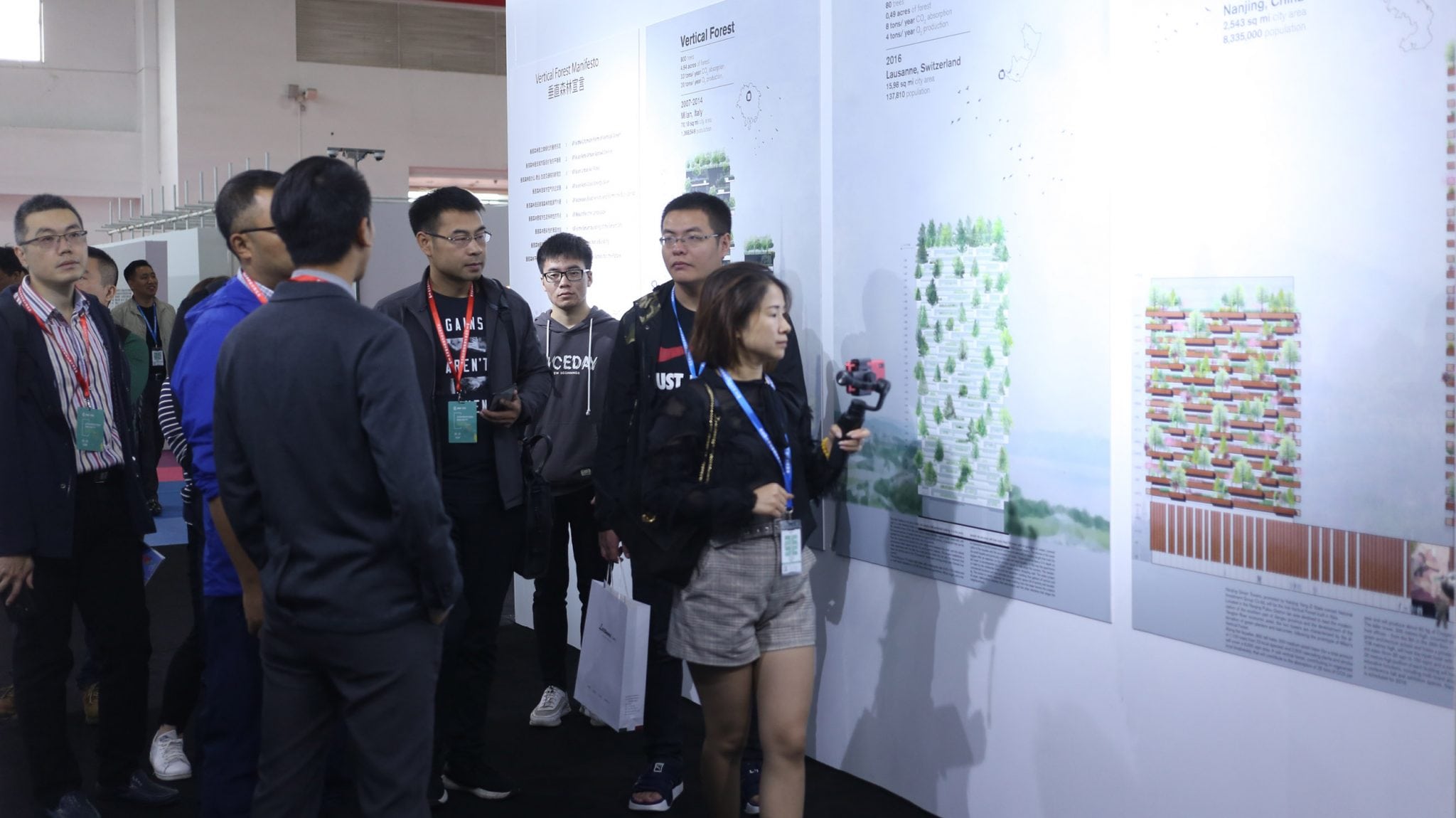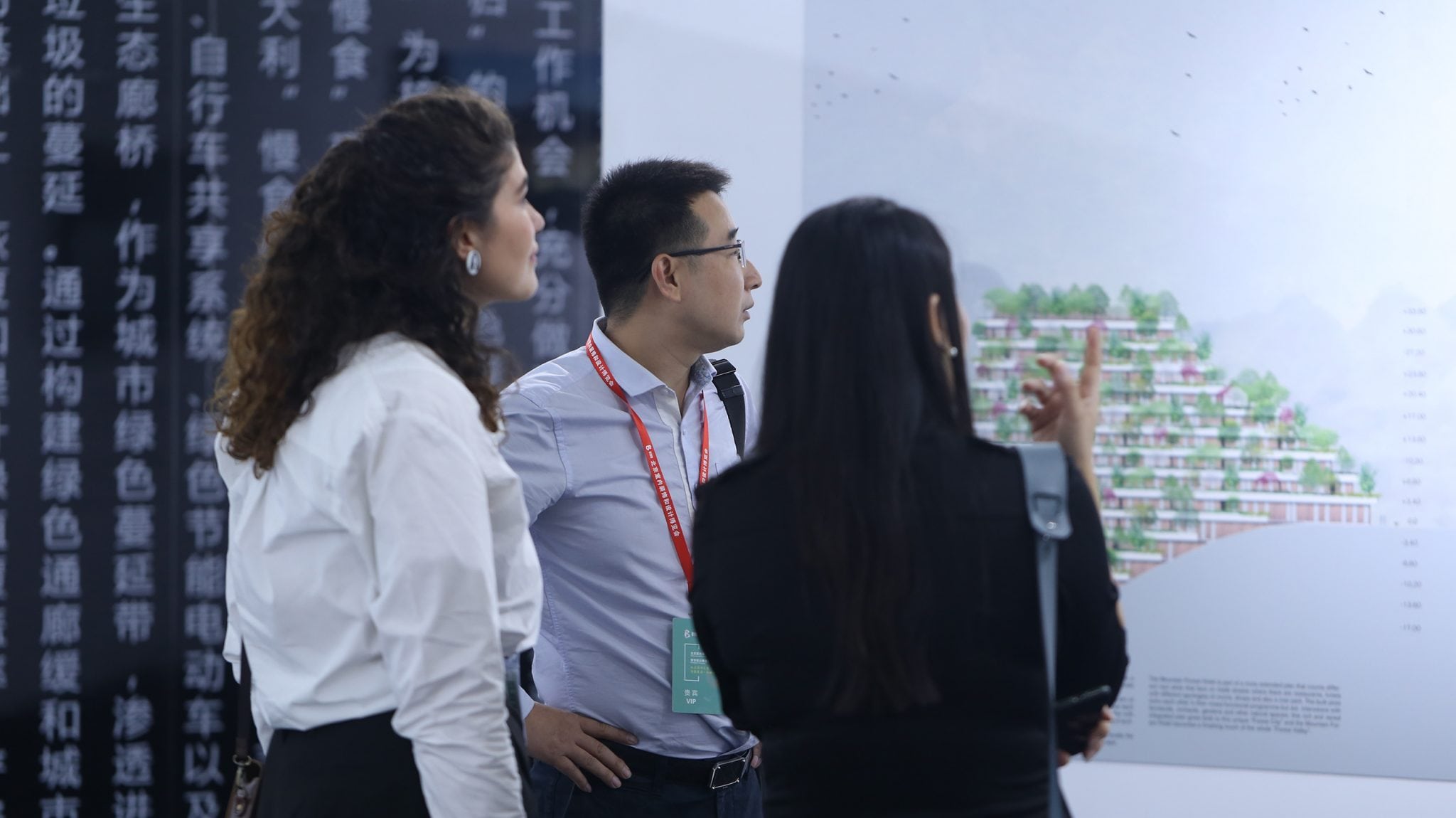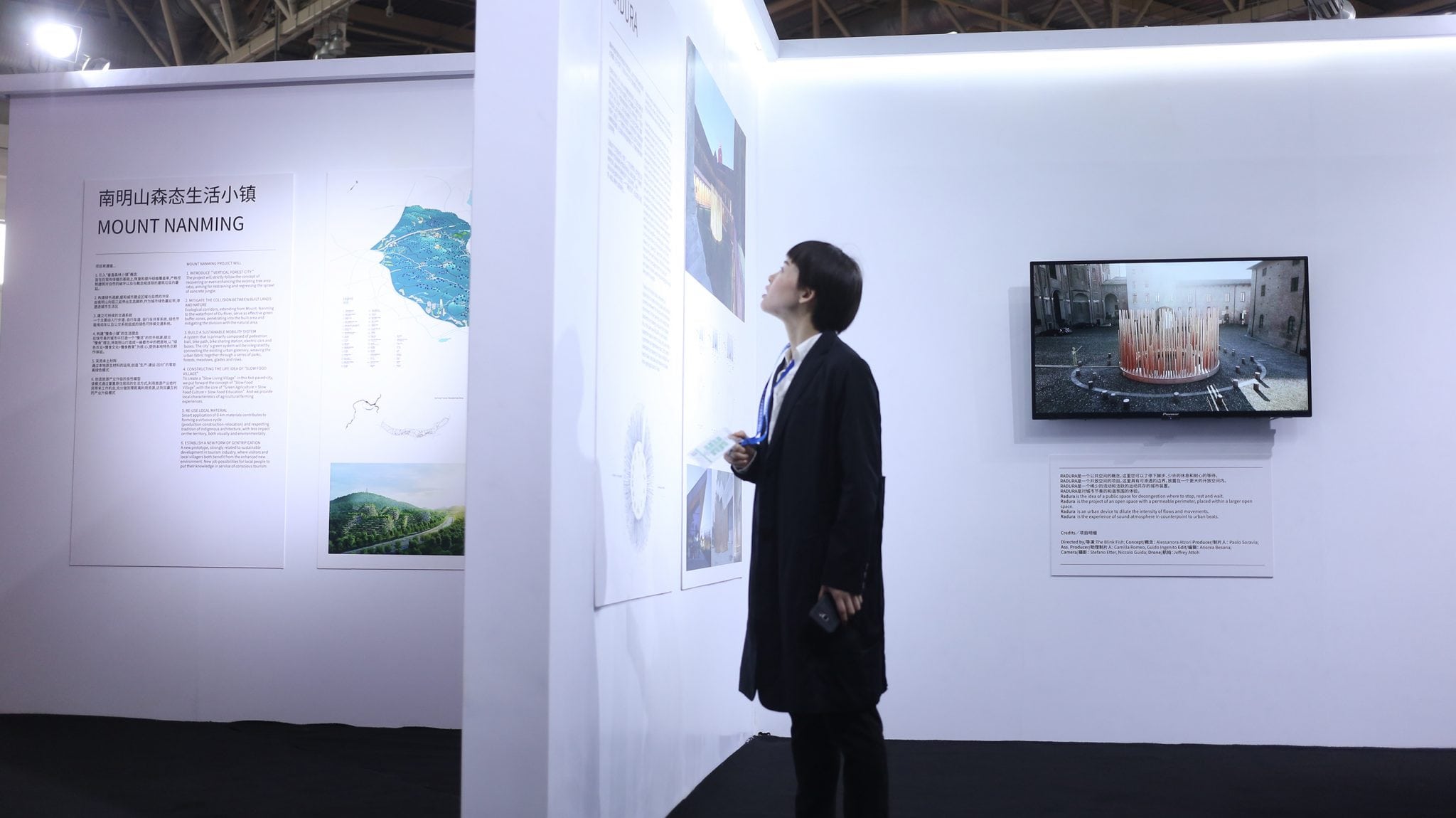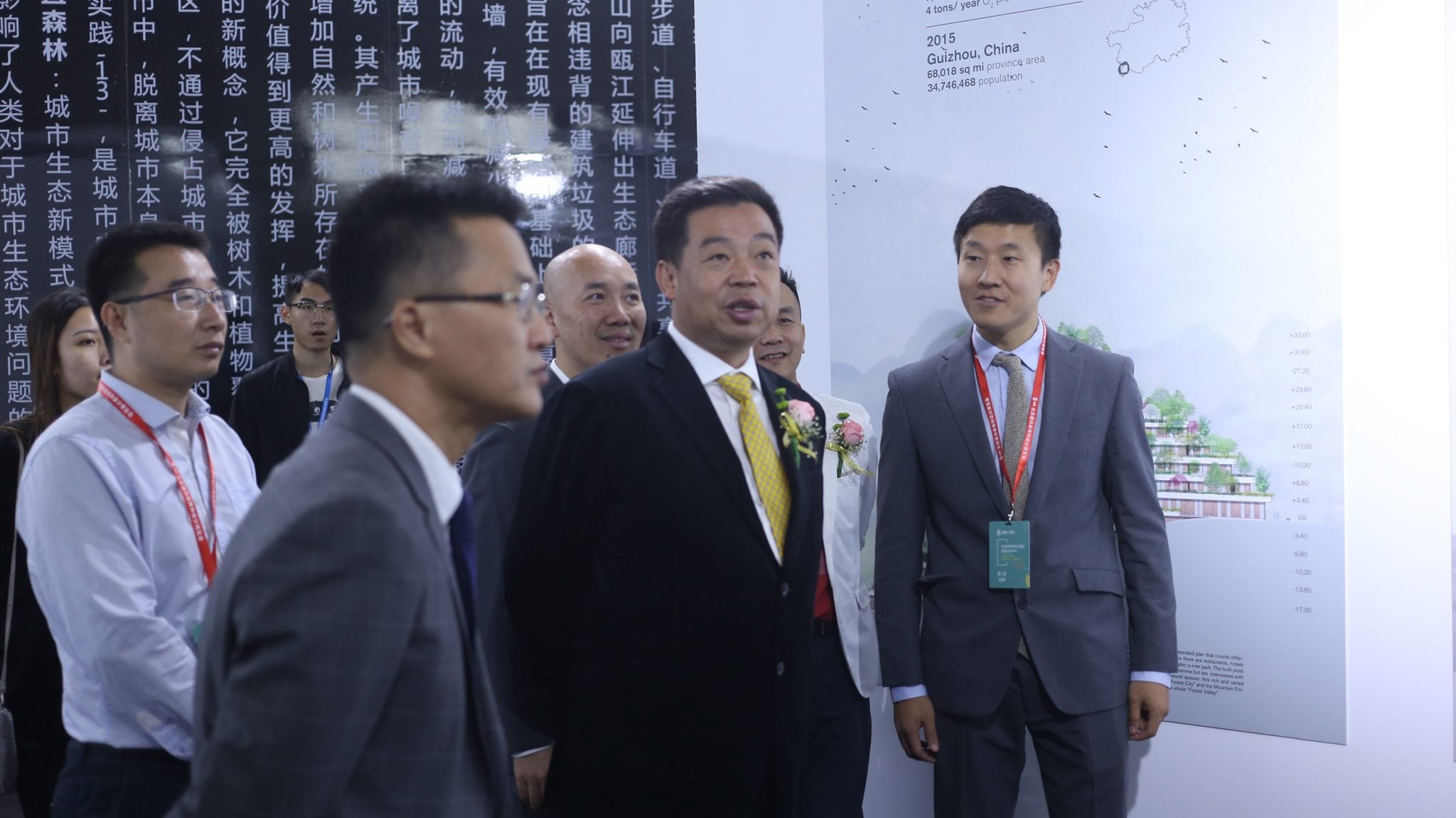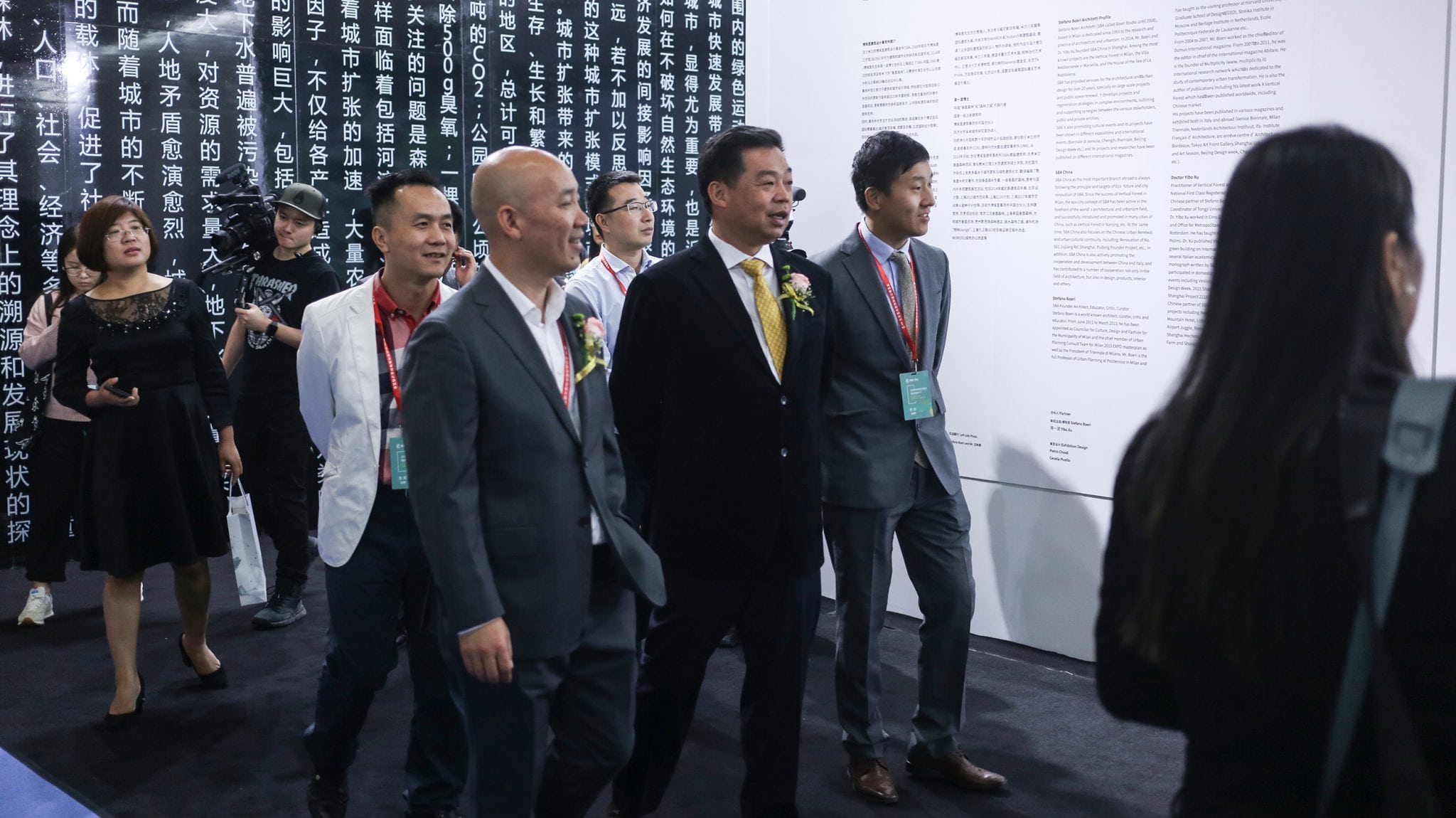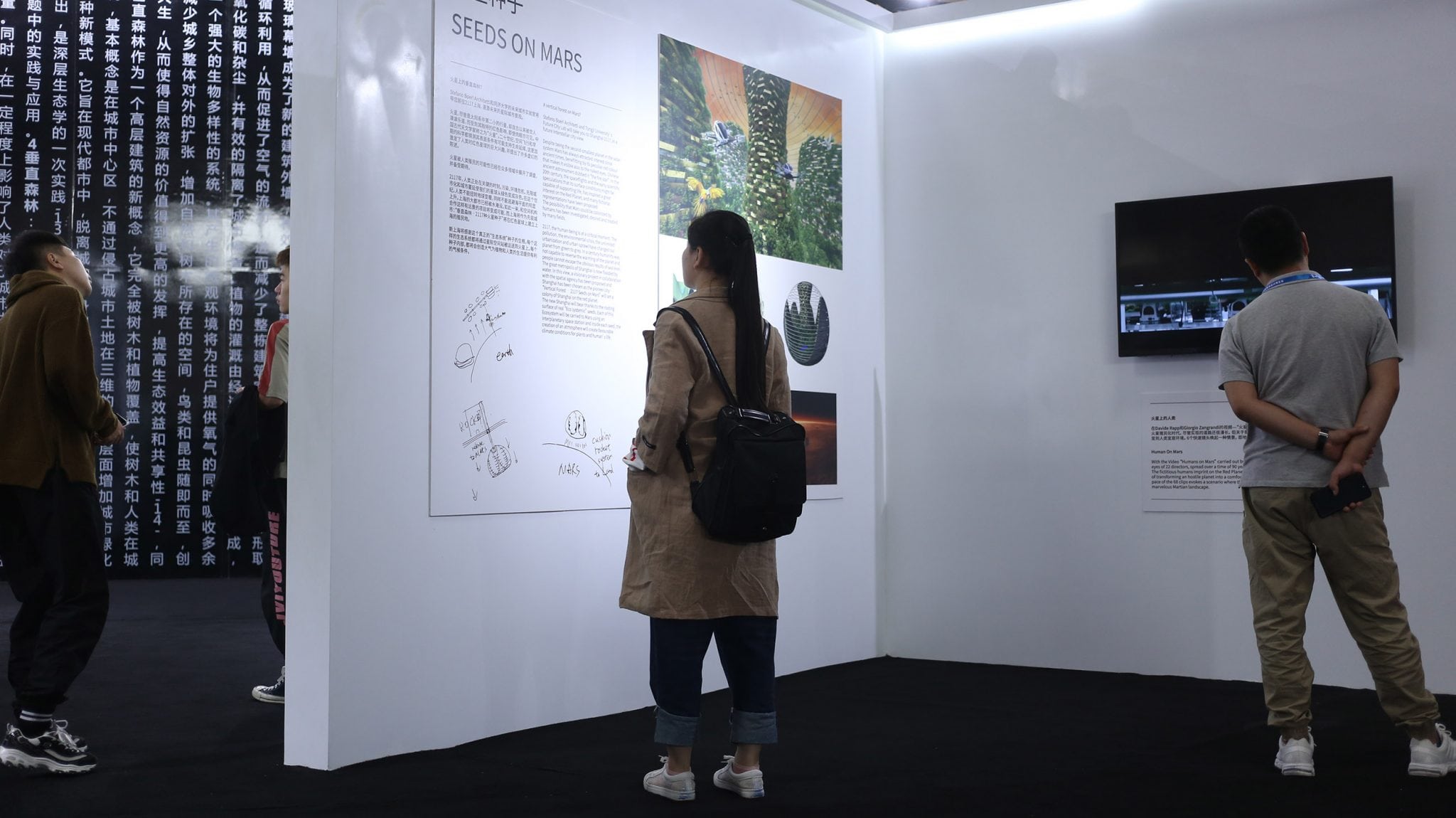 Stefano Boeri Architetti has presented at Beijing International Home Decoration Exhibition & Design Expo (BIHD2018) an exhibition  entitled "Vision of Present and Future Living". It features the studio's series of Vertical Forest projects that have been completed around the world and Forest City as well as the ideas of future design. On the opening day of the exhibition, The President of Beijing Easyhome Investment Holdings Group Co., Ltd, Mr. Linpeng Wang visited Stefano Boeri Architetti's booth with the leaders from other industries. During his visit, the Chinese Partner of Stefano Boeri Architetti, Dr. Yibo Xu showed and explained the projects to the audience.
Beijing International Home Decoration Exhibition & Design Expo is the activity in the parallel session of Beijing Design Week, the largest and highest-profile interior decoration material exhibition with maximum category of products, jointly organized by Easyhome Group and China International Exhibition Centre Group.
A grand opening was held on September 27th in Beijing. On the first day, the number of visitors has reached over 35 thousand person-time, the number of visitors of the three-day exhibition has broken through 10 thousand person-time totally.
The booth is conceived as a simple black box, which is the cradle of ideas. For this reason, on this black walls Chinese characters are describing the ideas on how, through multiplication of Vertical Forest system, is possible to integrate in the high density city an ecosystem of real biological diversity.
Inside the box three white walls are showing some of the concepts the studio is currently developing.
At the heart of the booth, the Vertical Forest Manifesto is introducing a series of panels of some of the Vertical forests the studio is currently developing (such as Milan Vertical Forest, Tour Des Cédres in Lausanne, Switzerland, Trudo Vertical Forest in Eindhoven, The Netherlands, Nanjing Vertical Forest, Shanghai Vertical Forest, Forest City). Inside this space the visitor is be surrounded by the graphic elevations of Vertical Forest describing with brief data the general approach to Vertical foresting practice for different climatic zones of the world.
As more visitors are getting interested in experiencing the life in a Vertical Forest, part of the exposition invites the visitor to jump inside the Milanese towers; a full screen projection of "The Flying Gardeners" shows the extraordinary work of the "botanical climbers" that every four months deal with the maintenance and pruning of the over 800 trees of Vertical Forest, the green tower in Milan designed by Stefano Boeri Architetti.