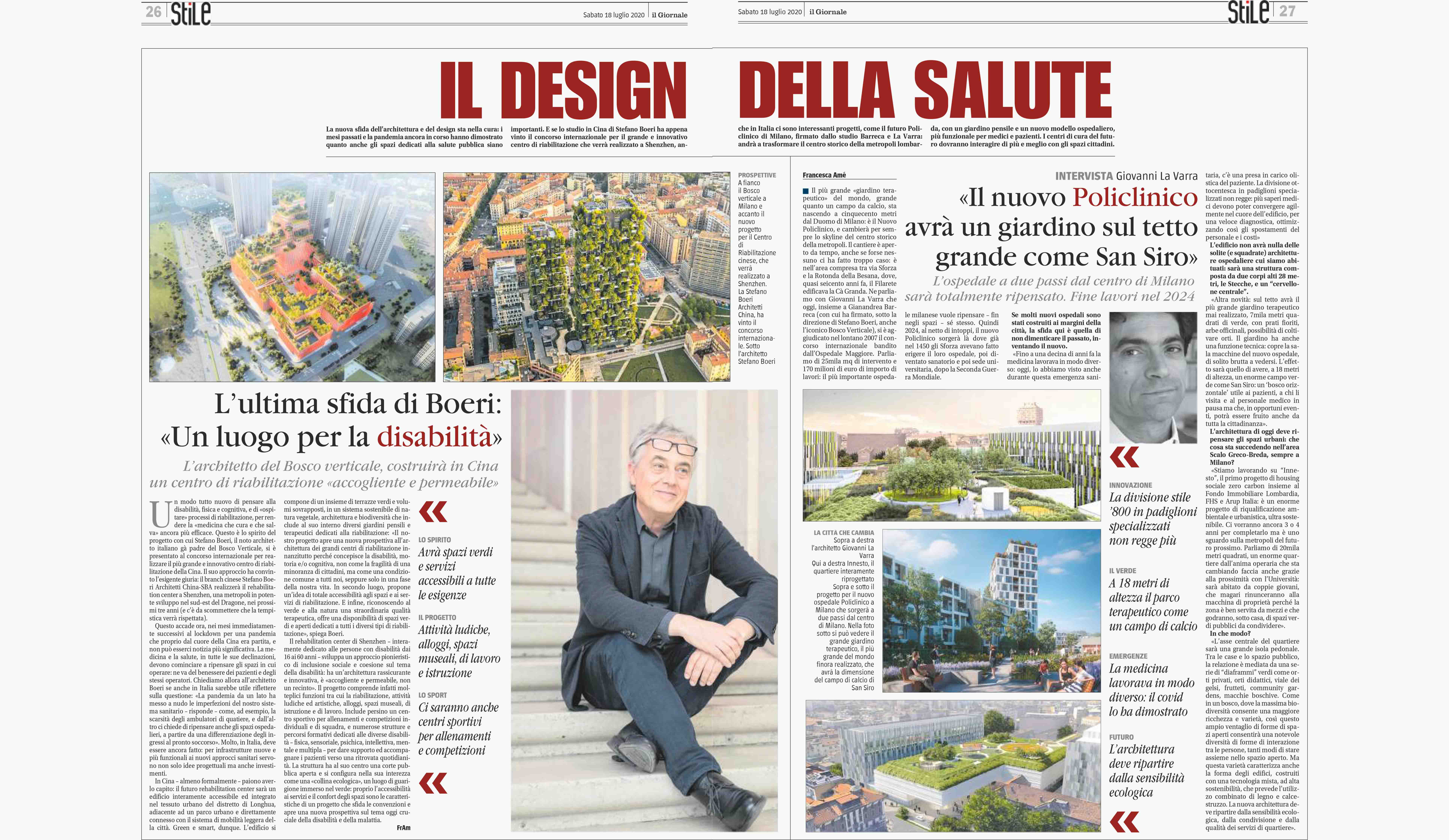 On Il Giornale – Style section – an article entitled "The Design of Health", which reports the new architectural challenges proposed by Stefano Boeri Architetti, between the Milan Polyclinic and the new Shenzhen Rehabilitation Center.
In the Lombard capital, the project for the Polyclinic, carried out in collaboration with Barreca and La Varra, sees Stefano Boeri Architetti undertake to design a green and central space dedicated to the community: a large "therapeutic garden", the size of a football field, just five hundred meters far from the Milan Cathedral.
In the Chinese metropolis, on the other hand, a whole new way of thinking about disability, both physical and cognitive, and of hosting rehabilitation processes, to make "medicine that cures and saves" even more effective. "Our project", says Stefano Boeri, "opens a new perspective to the architecture of large rehabilitation centers as it proposes an idea of total accessibility to rehabilitation spaces and services, recognizing an extraordinary therapeutic quality of greenery and nature".
Article available in the issue of the Journal of Saturday 18 July 2020.