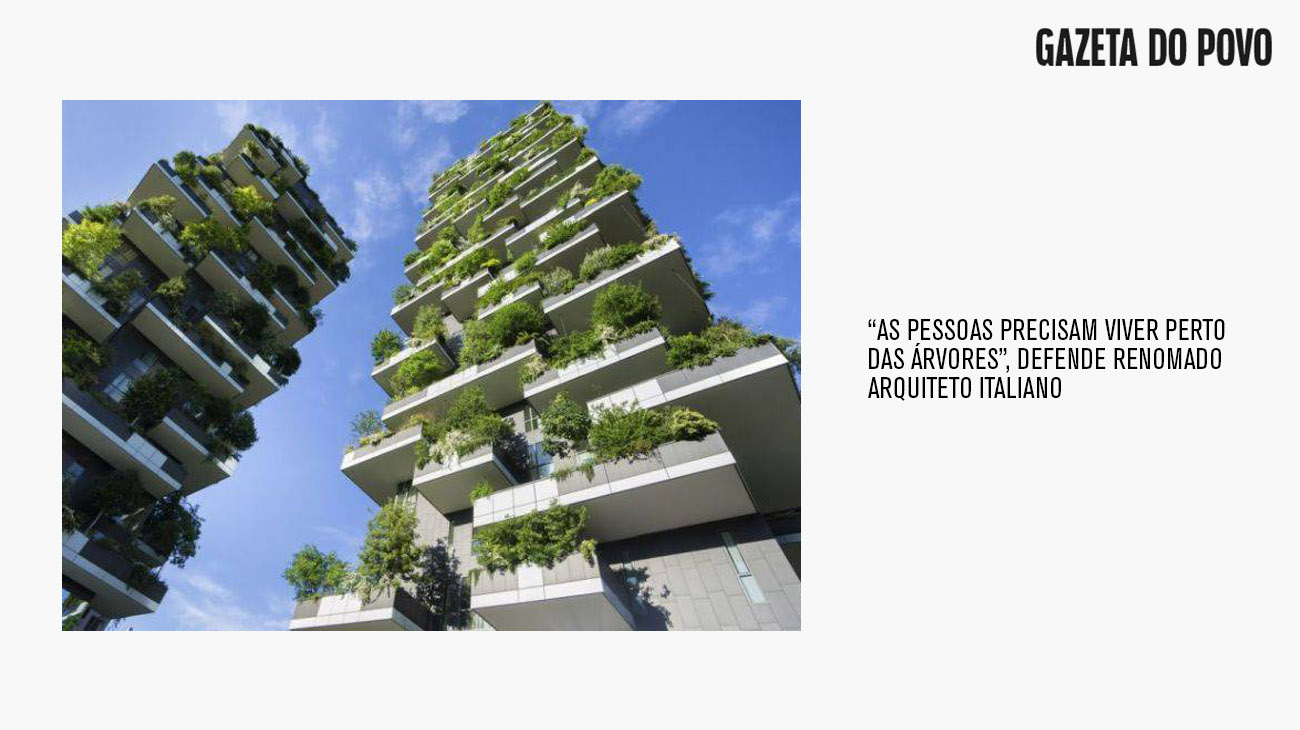 On the Brazilian journal and magazine Gazeta Do Povo, Stefano Boeri's words on the climate emergency, biodiversity and a new alliance between built and natural world. Armed with a "green obsession", the Milanese studio Stefano Boeri Architetti proposes projects at different scales, from that of the city to the domestic one, with the Smart Forest City of Cancún, the sustainable neighborhood of Tirana Riverside and the urban interior project of Superverde .
The Smart Forest City of Cancún shows itself as the first Forest City of the new millennium, inspired by the values ​​of technological innovation and respect for the environment, linking the concept of Urban Forestry to the future of architectural design, an essence capable of absorbing more than 100,000 tons of carbon dioxide.
The Tirana Riverside district consists of a large urban regeneration project for 12 thousand people, green and self-sufficient from an energy point of view, equipped with all the technologies of a Smart City, offering new housing solutions to residents and developing along a thorn green and innovative central backbone dedicated to gentle mobility, on which commercial ground floors, access to residential, sports and work spaces and numerous outdoor areas, emphasizing total accessibility to all neighboring areas.
To read the entire article, consult the link: https://www.gazetadopovo.com.br/haus/feira-milao/2020/pessoas-precisam-viver-perto-das-arvores-defende-stefano-boeri/