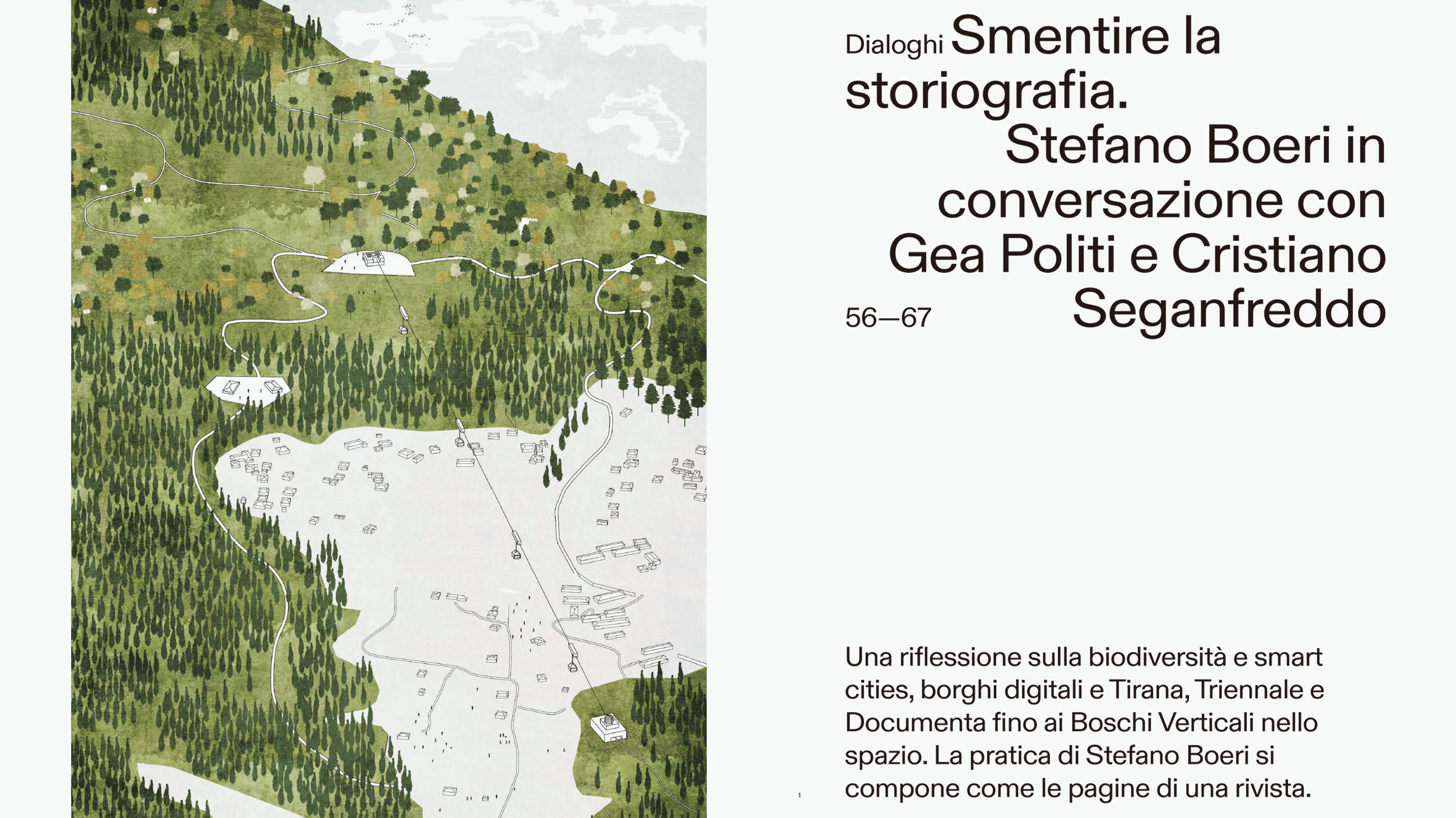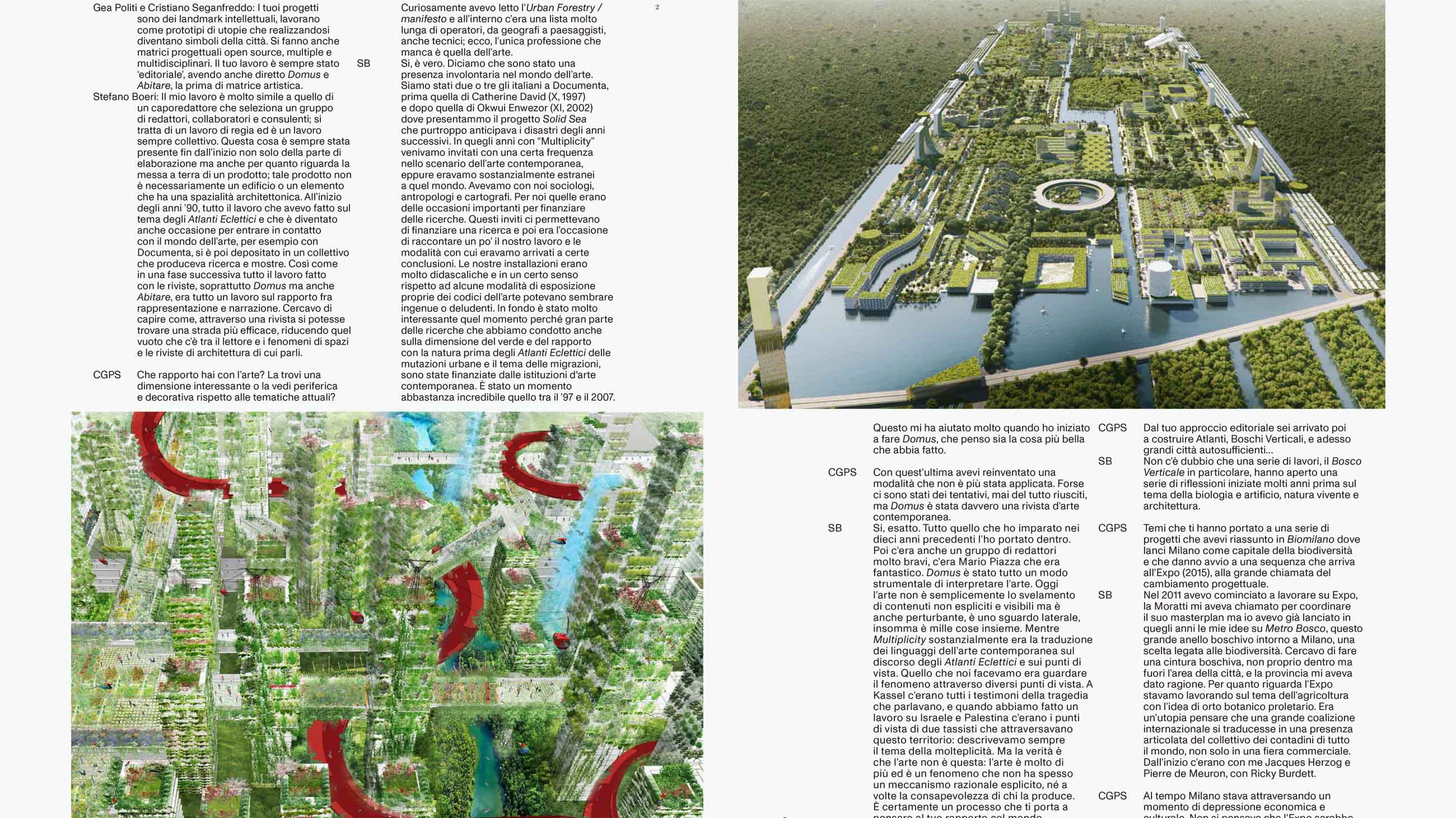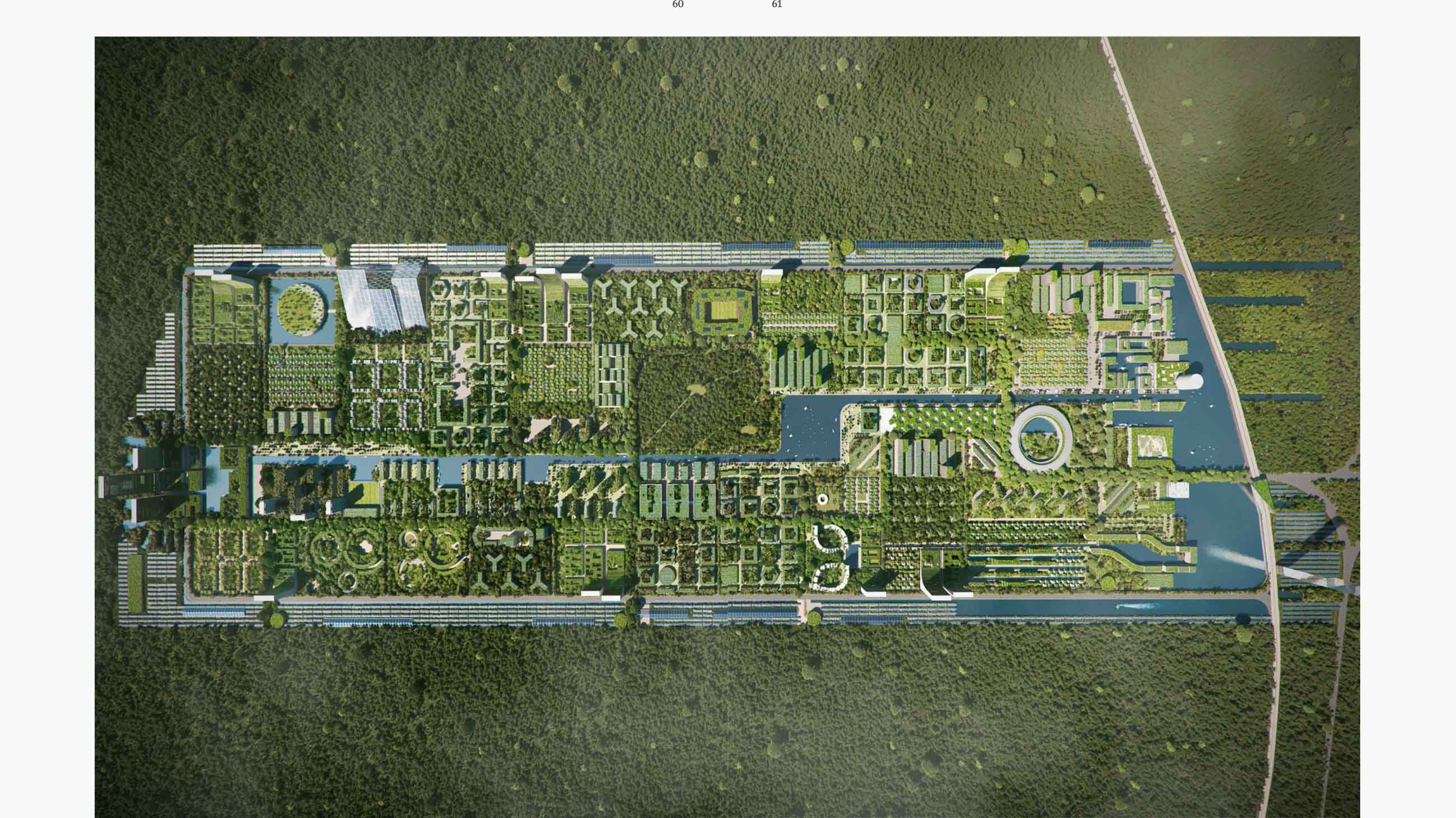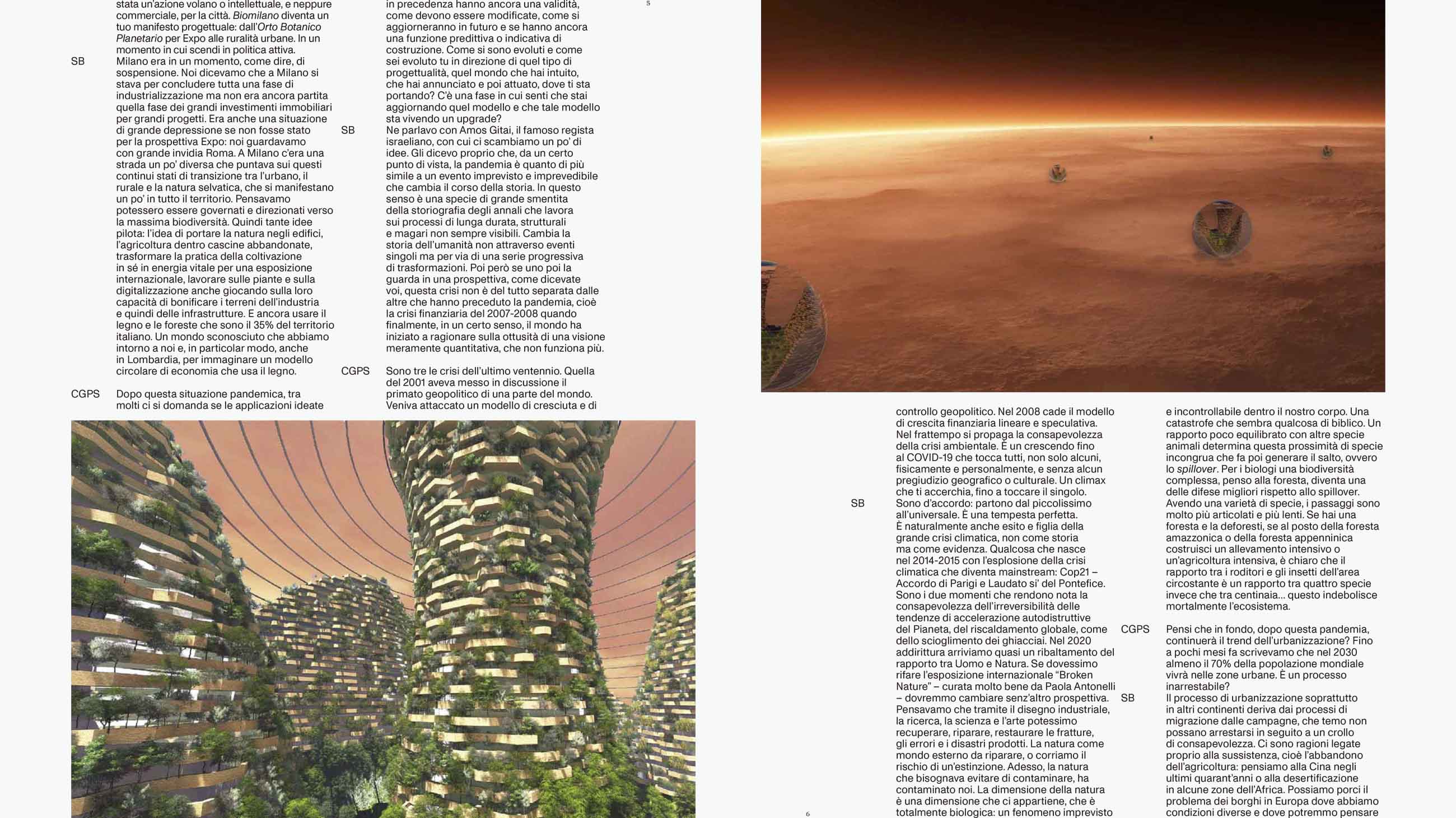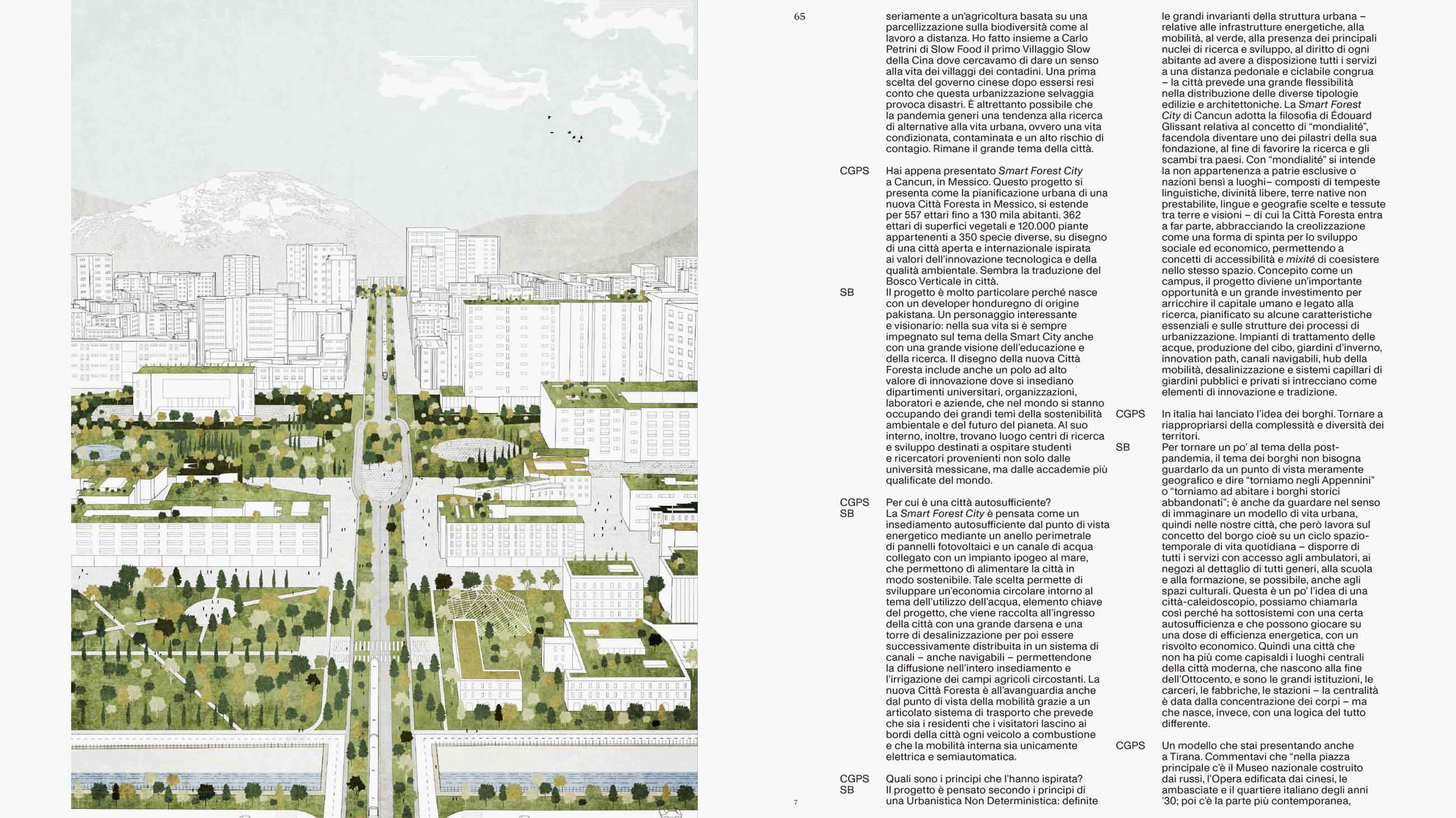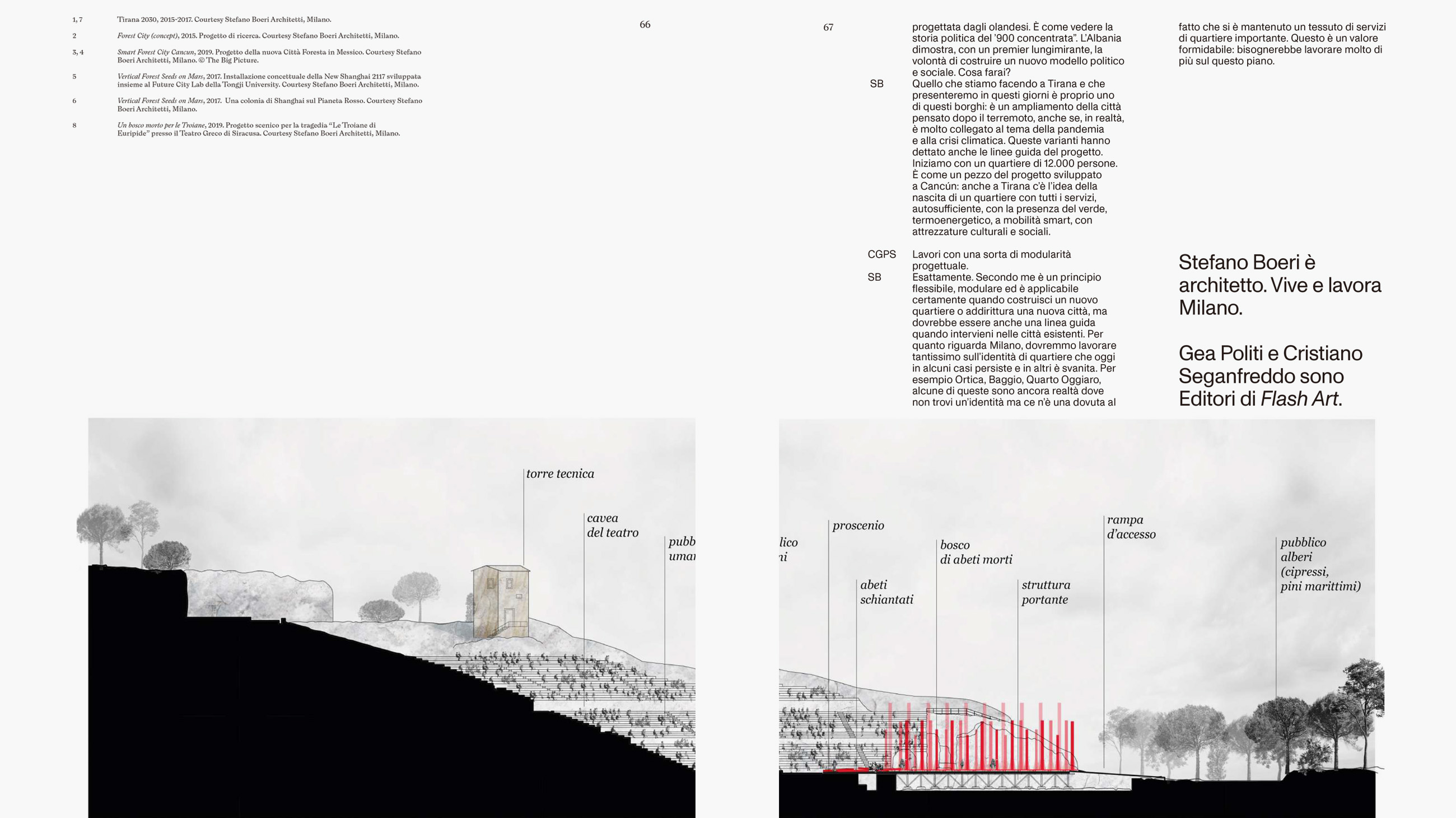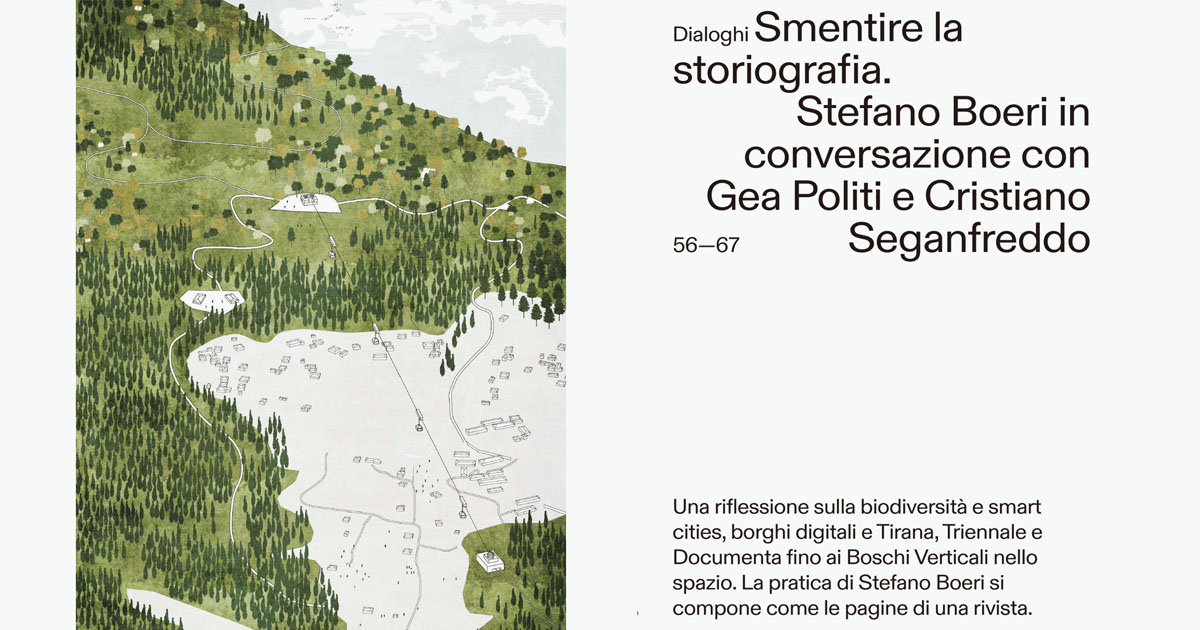 On Flash Art a dialogue by Stefano Boeri in conversation with Gea Politi and Cristiano Seganfreddo to "Deny historiography". A reflection on biodiversity and Smart Cities, digital small towns and urban development of Tirana, Triennale and Documenta, up to the Vertical Forests on Mars, passing through Domus and Abitare. A narrative of an always collective "editorial" work processes, towards the creation of projects read as "intellectual landmarks that work as prototypes of utopias which, coming true, become open source symbols of the city, as multiple and multidisciplinary design matrices".
A long interview accompanied by images that tell ideas and suggestions of Stefano Boeri Architetti, with the vision of the Forest City of Shijiazhuang – prototype of a new generation of compact and green cities – and of the Smart Forest City of Cancun: a metropolitan area that, in addition to 130,000 inhabitants, it hosts 362 hectares of plant areas and 120,000 plants belonging to 350 different species. Glimpses of Tirana030, flanked by thoughts turned to the Milanese capital, in view of a re-evaluation of a neighborhood identity.
To read the entire article, see Flash Art No. 349 of June-August 2020.