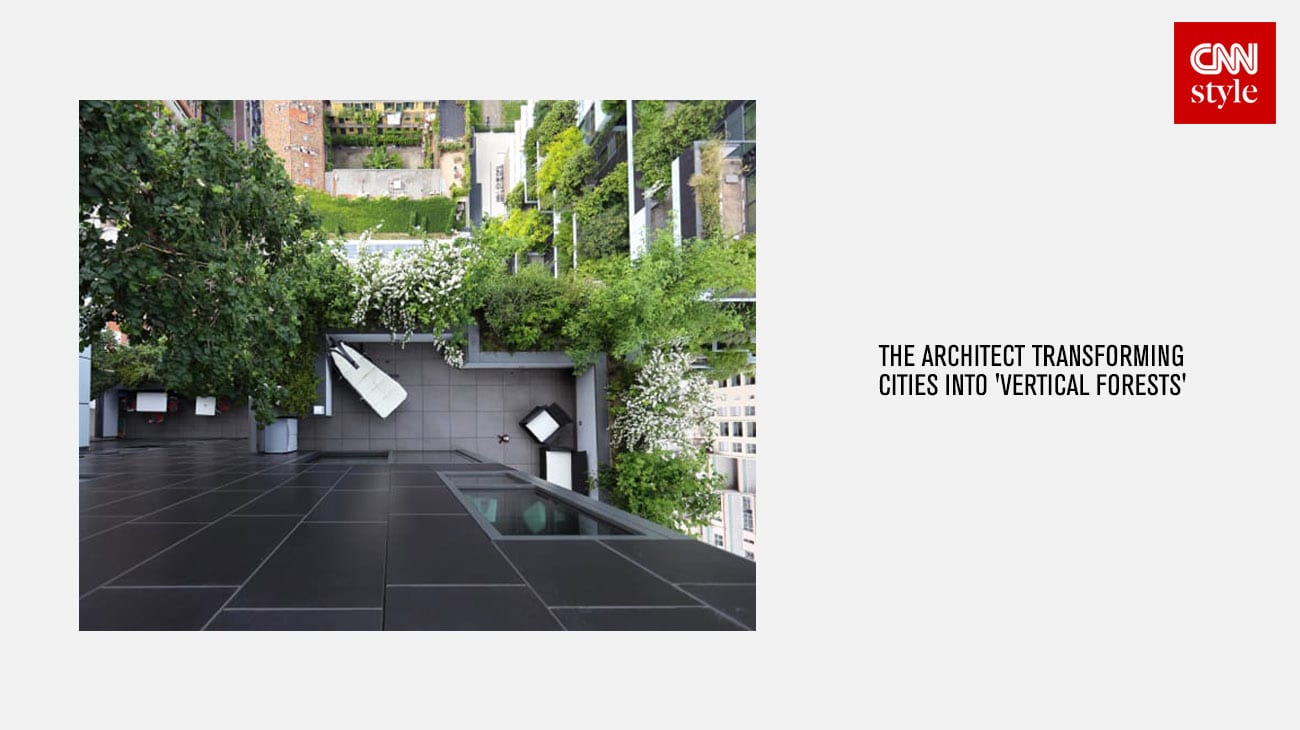 "I think trees are individuals," Stefano Boeri said in this interview to CNN. "Each has its own evolution, its own biography, its own shape."
In fact the fascination of the architect of the Vertical Forest starts in the novel of The Baron in the Trees in which Cosimo Piovasco di Rondò climbs up a tree and promises to never come back.
A story that inspired the architect to consider nature as a main element of our life, able to improve the environmental conditions of urban settlements and to make our cities more resilient and liveable.
"The ability to enlarge green surfaces inside and around our city is one of the most efficient ways to try to reverse climate change. So, a vertical forest is one of the possible ways to … enlarge biological surfaces, in the horizontal and the vertical. (The solution is) not only gardens. Why not also the side of the building?". The architect says to CNN about the prototype of the Milanese Vertical Forest, the first architectural result of a wider research carried on by Stefano Boeri Architetti and called Urban Forestry, which will be internationally discussed at the first World Forum on Urban Forests, from November 28th to December 1st in Mantua.
To read the full article: https://edition.cnn.com/style/article/riba-vertical-forest-stefano-boeri/index.html