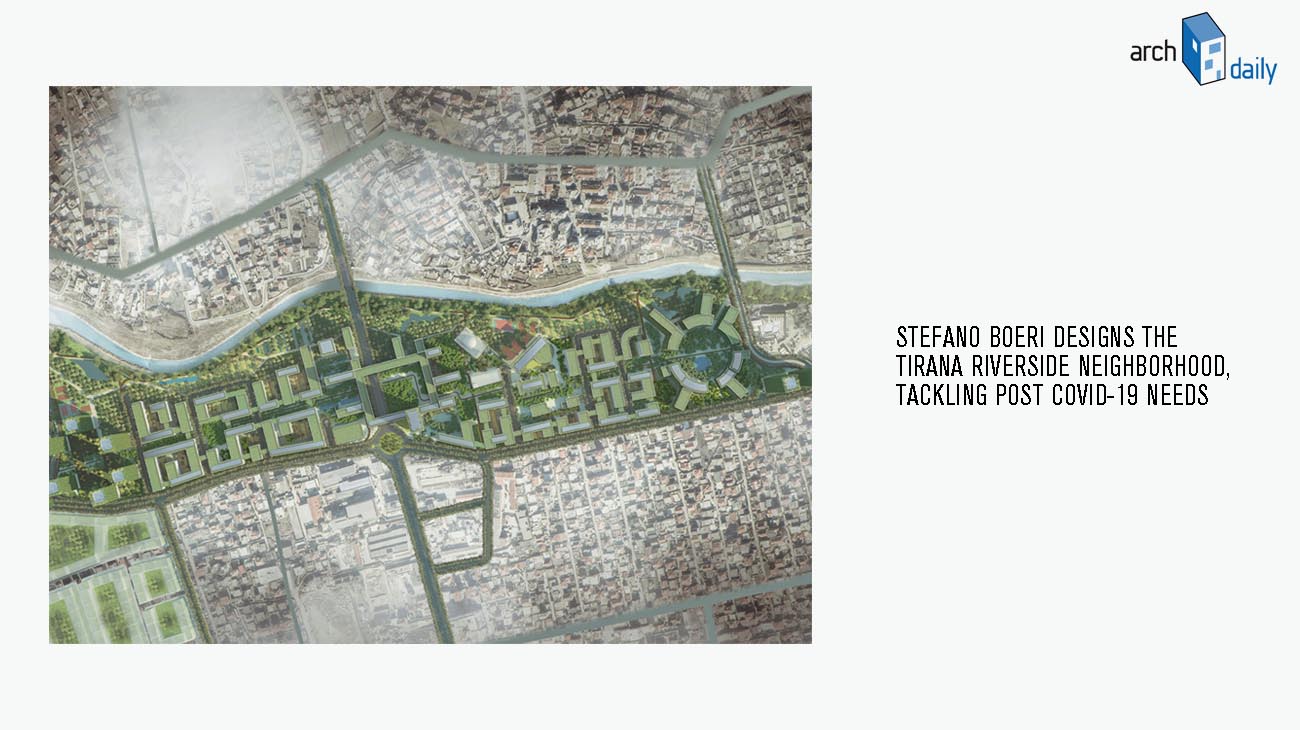 On Archdaily an article describing and presenting the Tirana Riverside project, conceived by Stefano Boeri Architetti for the municipality of Tirana. The new district offers a large urban regeneration project that favours a functional and social mix and welcomes different cultures and backgrounds within an accessible and self-sufficient district from the point of view of clean energy, water, food and of all urban public services.
The distribution of essential public services around three central locations laid out at an easily accessible pedestrian distance from each other, make Tirana Riverside a zero-emission polycentric neighbourhood, containing all the essential services for residents. Drafted in collaboration with SON-Group, Stefano Boeri Architetti's masterplan puts in place an intervention equipped with all the technology present in today's Smart Cities, becoming one of the most advanced realities in the field of urban and sustainable design.
"The Tirana Riverside project makes it possible to collaborate with local production and professional firms as part of a valuable process of sharing know-how and drawing up guidelines to establish new urban quality and design standards.
The inclusion of small and medium-sized businesses highlights the feasibility of the Masterplan and the importance of creating such an innovative and self-sufficient neighbourhood in an area previously affected by the earthquake. Being so accessible, domestic and dynamic, Tirana Riverside will attract young and old, foreigners and locals alike" said Francesca Cesa Bianchi, Stefano Boeri Architetti Partner.
To read the entire article, follow the link: https://www.archdaily.com/940856/stefano-boeri-designs-the-tirana-riverside-neighborhood-tackling-post-covid-19-needs