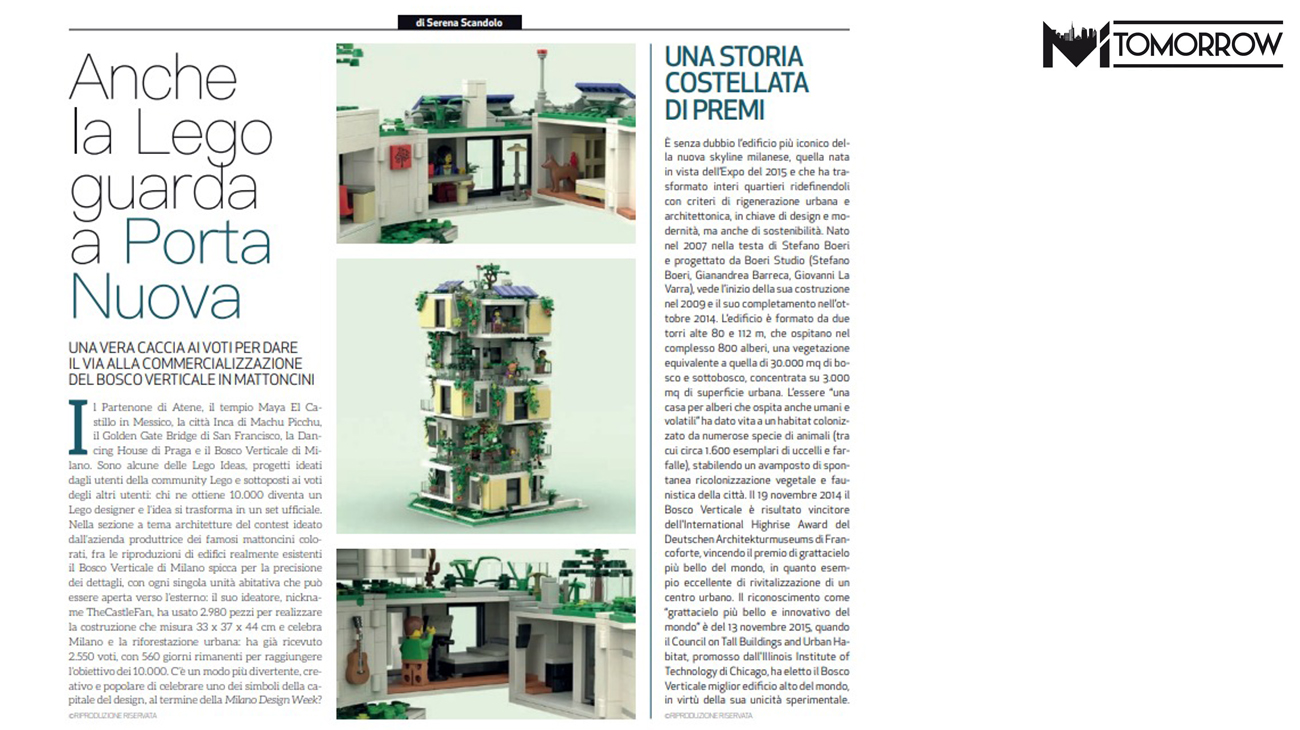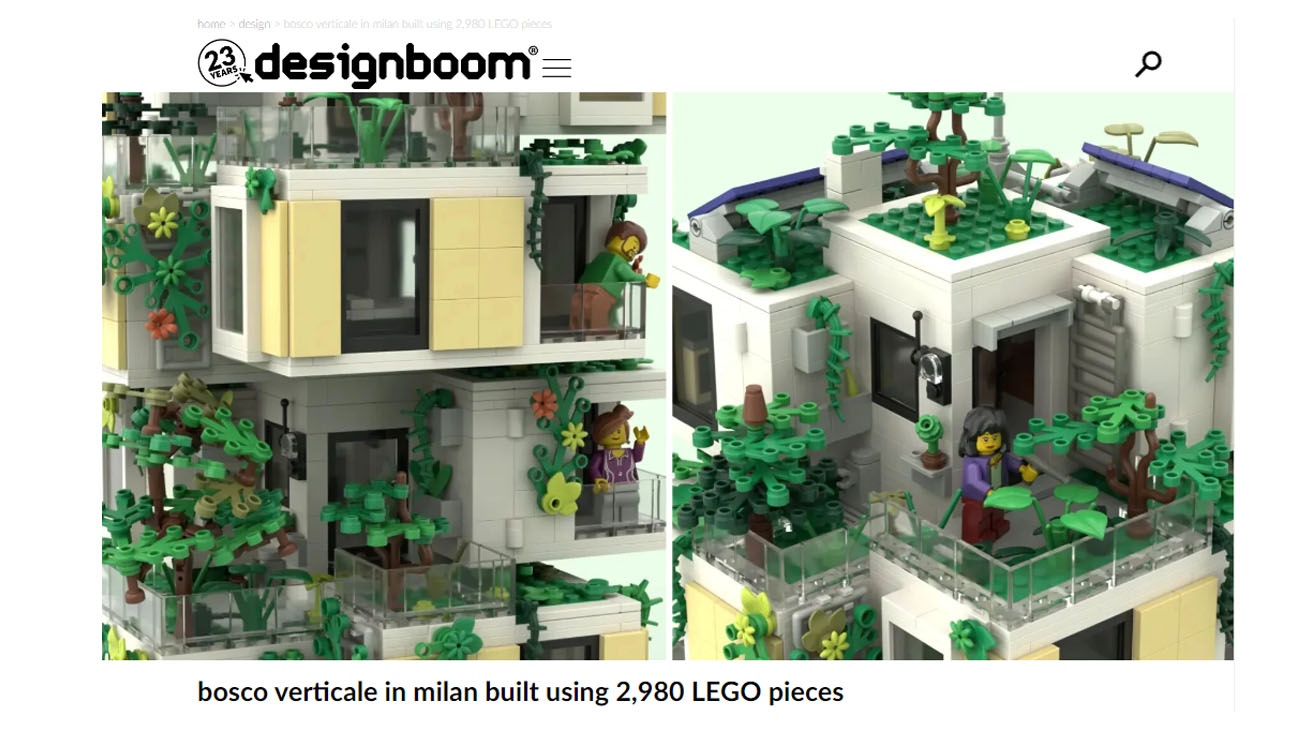 On Smartworld an article reports the LEGO Bosco di Milano, a project inspired by the Vertical Forest signed by Boeri Studio (Stefano Boeri, Gianandrea Barreca and Giovanni La Varra), one of the symbolic buildings of Milan. The Vertical Forest is the prototype building for a new format of architectural biodiversity which focuses not only on human beings but also on the relationship between humans and other living species.
The LEGO Bosco di Milano, proposed by TheCastelFan for the LEGO Ideas platform, measures 44 cm in height with a 33×37 cm base and is made up of 2,980 pieces, with various joints that allow to compose the facades, the interiors of the apartments, as well as the trees and plants present on the balconies of the building.
To support it click here: https://ideas.lego.com/projects/cbb9c640-07f7-4f87-bf51-d39057c78a34
The project was covered by numerous international newspapers such as Designboom, Milano Today, Mitomorrow, and on the occasion of the release of the book Engineer with Lego by Jeff Friesen (Edizioni Lswr, Milan, 2022) by Meteoweb
Also on Smartworld, the opening of a new LEGO shop in Milan's Piazza Gae Aulenti is announced, housing the 3D model of the Bosco Verticale, created by Riccardo Zangelmi, Italy's only LEGO Certified Professional, with 32,000 LEGO elements, weighing a total of 34 kg.