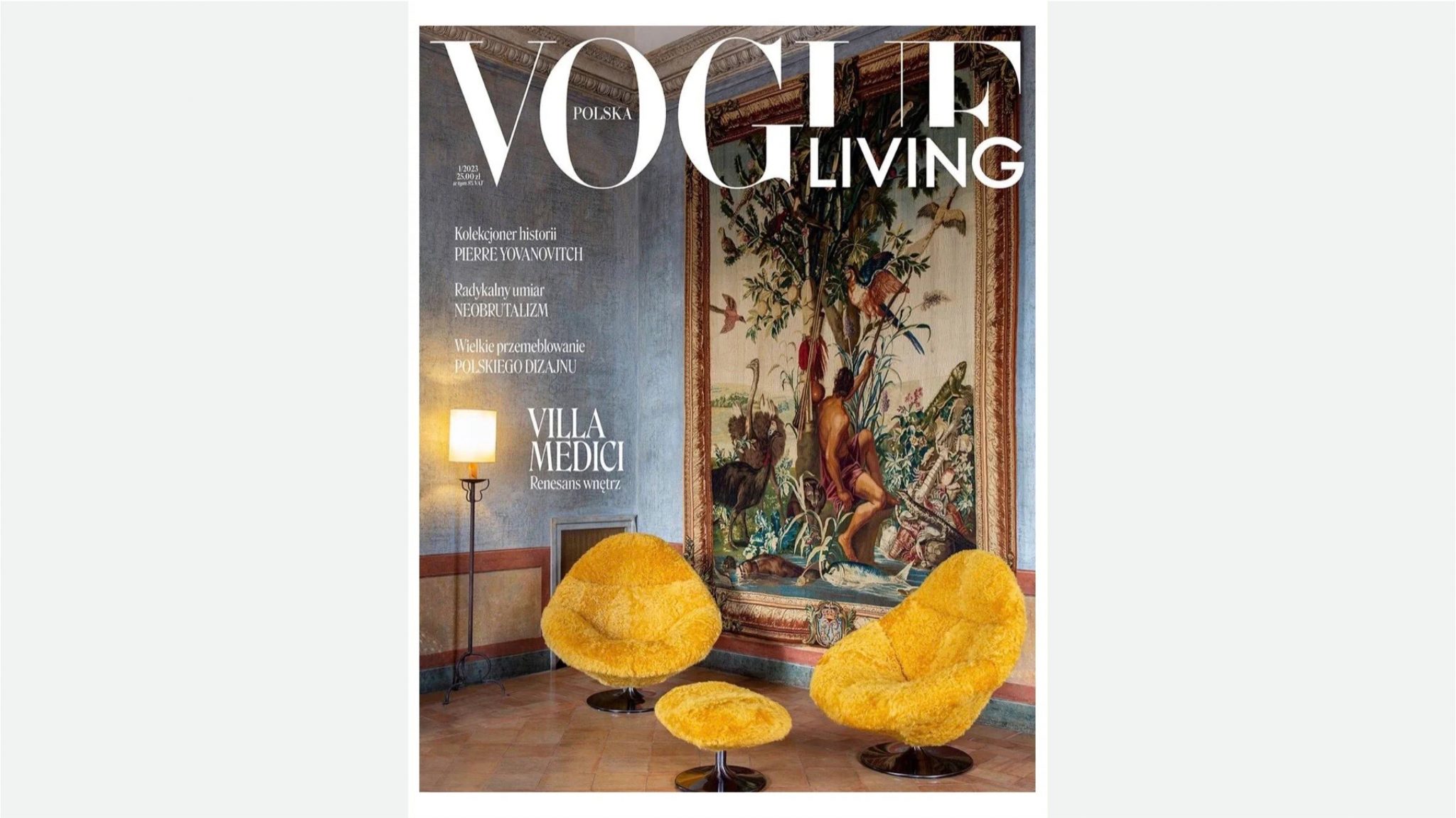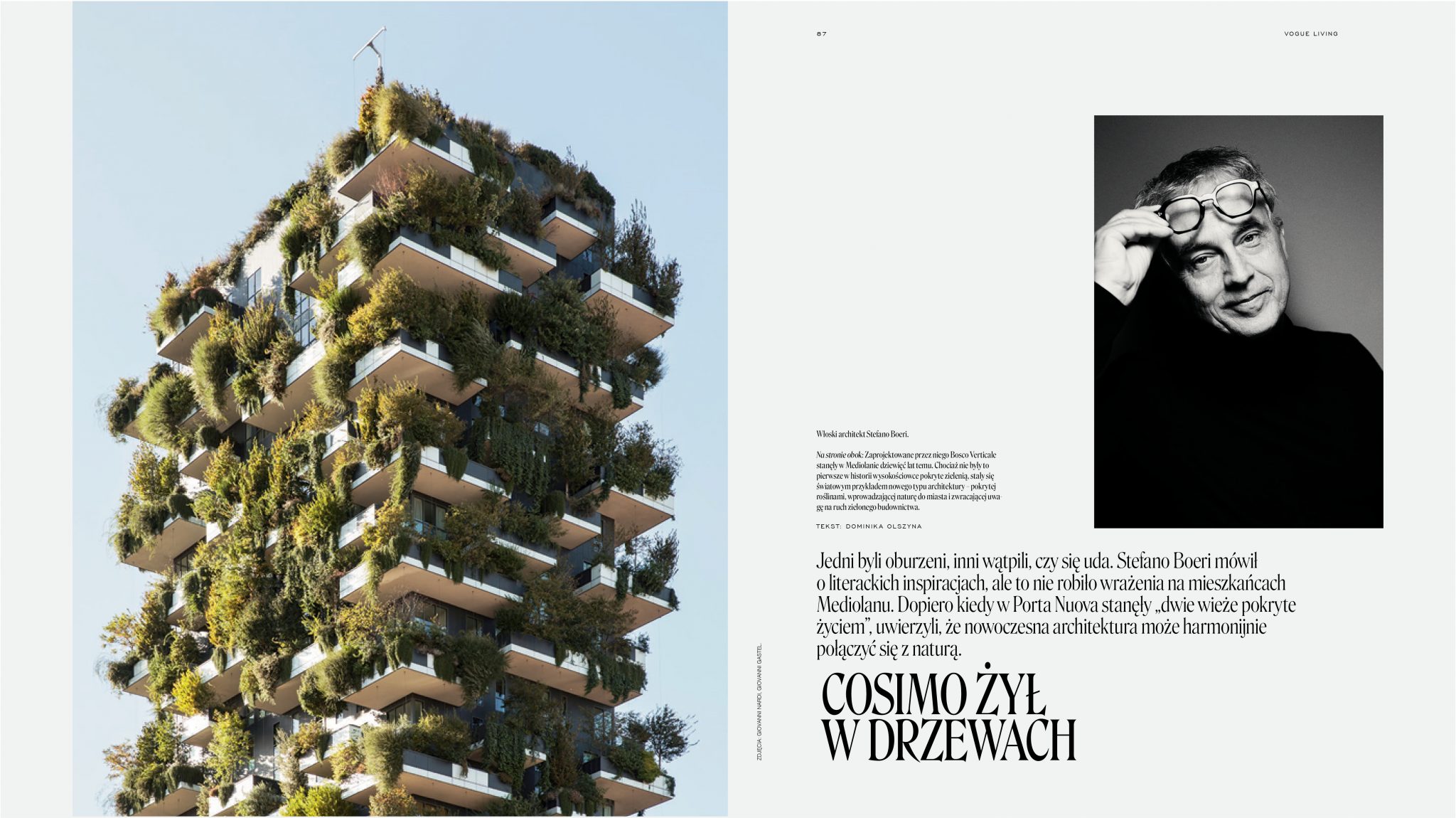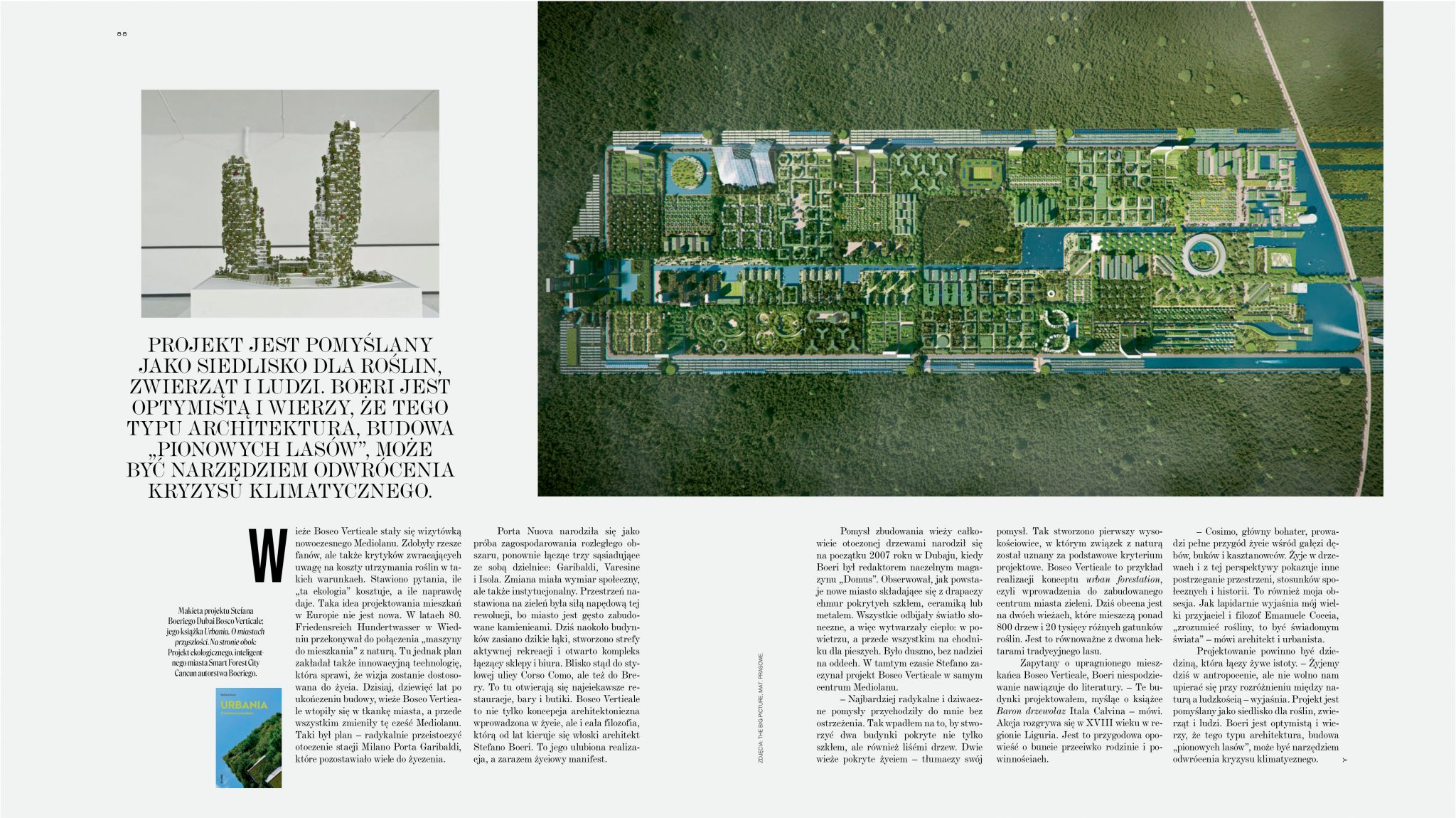 In the first 2023 issue of Vogue Living Poland, Dominika Olszyna interviews Stefano Boeri about the green projects of the Stefano Boeri Architetti studio, the philosophy behind them and new interpretations of the concept of urban forestation.
The article, entitled Cosimo lived among the trees, starts from the influences behind the idea of the Bosco Verticale – including the novel The Baron in the Trees by Italo Calvino – and then describes the Milan project and its subsequent developments in the context of integrating living nature into the city.
"Integrating living nature into architectural design, building Vertical Forests, is not the only solution against climate change, but it can be a starting point, a building block that, combined with sensible policies, sustainable technological systems, could play a key role in reversing the climate crisis. We are well aware of the benefits of plants and trees, of sustainable solutions and of the benefits that vegetation, better than any artificial technology, can offer us in terms of quality of life. […] Bringing nature back into the spaces in which we live thus becomes an unavoidable necessity, a beneficial solution that could counteract those phenomena that are leading to the deterioration of the environment in which we live," says Stefano Boeri.
To read the full article: https://www.stefanoboeriarchitetti.net/wp-content/uploads/2023/06/Vogue-Living-Poland-2023.pdf
For more information: https://www.vogue.pl/b/vogue-living